Podcast Episodes
In Episode 175, Deryle Jensen describes income opportunities with RVWheelator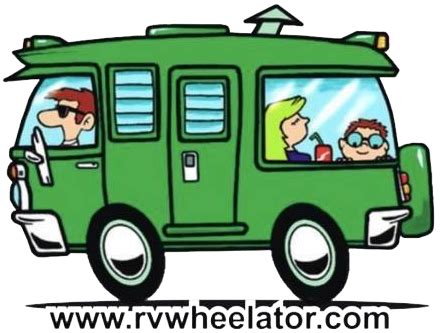 Podcast: Play in new window | Download
Subscribe: Google Podcasts | Spotify | Stitcher | TuneIn | RSS
Today I'll be speaking with a man who developed a way for Workampers to make a pretty good income by helping them sell RVs and referring people to his service.
Deryle Jensen is the founder of RVWheelator, which is a play on the term realtor. His company specializes in connecting buyers to sellers in a rather unique way. RVs of all types are sold in a manner similar to how homes are sold in a private transaction between buyers and sellers.
He developed the program after watching too many people being taken advantage of when they were trying to sell their motorhomes and travel trailers. In fact, Deryle guarantees sellers that their RVs will be sold and ensures buyers that they'll have instant equity in their new RVs.
In traditional consignment transactions, dealers buy RVs from owners at wholesale prices, then sell them at retail prices. In other words, dealers pay as little as they can to buy a used RV and charge as much as they can to sell it. Deryle says his business model is 100% fair for every party.
He does this by tapping into the same database bankers used to determine loan values and average retail values for every unit. Then RVWheelator makes the unit available only to capable, ready-to-buy people looking for RVs of that specific make, model and year.
The company collects a 5% commission on every RV sold, or a minimum of $986, which is the equivalent of the commission earned to sell an RV valued at $19,700. Most RVs sell for more than that on RVWheelator.
Deryle describes more about how RVWheelator works, but more importantly, he describes two ways in which Workampers can make money by aligning with the company.
First, they can become brand ambassadors who recommend the RVWheelator service to people in their local areas. That means if they're staying at a campground near San Antonio and meet someone from that area who wants to sell their RV, then the Workamper gives the seller a unique QR code to sign up for the RVWheelator service. When the RV is sold, then the brand ambassador earns 10% of the company's commission on the final selling price.
The second income opportunity is as an RVWheelator agent. Agents earn 20% of the company's commission, but it's split between the listing agent and the selling agent, just like it is with traditional real estate. After getting a warm lead from the brand ambassador, the agent in that area earns 10% to prepare and finalize the listing. When the RV is sold, the selling agent earns 10%.
If the listing agent sells the RV as well, he or she earns the full 20% commission. It's even better if Workampers serve as brand ambassador, listing agent and selling agent because then the commission is 30%.
Using the $986 minimum commission the company collects on a transaction, then the brand ambassador, listing agent and selling agent each earn $98.60. However, if the RV sells for $50,000, then the company earns a commission of $2,500 and the brand ambassador, listing agent and selling agent each earn $250.
One of the most frequent questions people have about the RVWheelator model pertains to how the commission is split. If the brand ambassador, listing agent and selling agent each get 10% of the company's commission, then who gets the other 70%?
Deryle assures people that he doesn't pocket it all. Running a secure commercial website requires a significant invest to maintain the site and keep it safe from hackers and other scoundrels. But the greatest investment Deryle makes is advertising RVs for sale on more than 200 other RV-related websites.
Once Workampers have six months of experience, Deryle said RVWheelator agents can earn somewhere between $6,000 and $10,000 a month.
Agents should be comfortable working with people, but they don't really need any experience to get involved in the business. In fact, sales experience often works against the agents because their skills are often entrenched in the traditional wholesale/retail business model.
Deryle and his team train agents about how the software works, how to design an effective ad and how to properly complete all paperwork.
Many people think the RVWheelator business model is too good to be true for buyers, sellers, brand ambassadors and agents. For that reason Deryle and his national sales manager, Tony Coury, are happy to discuss the opportunity with anyone. They can be reached at 877-744-1219.
To complete an application to become a brand ambassador or RVWheelator agent, visit www.rvwheelator.com/agent-application.
Today's episode is sponsored by Workamper News. With its Diamond and Platinum membership tools, Workamper News is much more than just a job listing website. When you put the tools of this professional service into action, you'll find out just how easy it can be to turn your Workamping dreams into reality.
The one-year membership opens the door to a one-stop shop for all things Workamping. Being the original resource for Workamping, you'll find the largest number of job listings, be able to connect with community of Workampers, and view resources compiled by experts who've been enjoying the RV lifestyle for many years.
If you're serious about leading a successful and enjoyable Workamping lifestyle, then a Diamond or Platinum membership is for you. You can even get started with a free 30-day trial by visiting www.workamper.com/trial. Embark on new adventures today with the support of Workamper News behind you.
That's all I have for this week show. Next week I really will feature the interview with Sue Rasmussen, the founder of Royal Flush RV tank cleaning service. She was scheduled for this week's show, but our policy is to immediately schedule companies offering opportunities for Workampers to make money. So I'll have Sue's interesting story on the next episode of the Workamper Show. Thanks for listening!