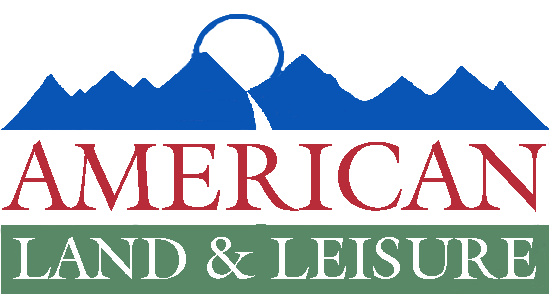 Podcast: Play in new window | Download
Subscribe: Google Podcasts | Spotify | Stitcher | TuneIn | RSS
Today's episode will feature an interview with an employer who is looking for Workampers to serve as camp hosts in various parts of the country.
Kyley Moody is with American Land and Leisure, a recreational property management company that serves as a concessionaire for the U.S. Forest Service. The firm also oversees campgrounds in California state parks as well as those owned by utility companies. A few of the campgrounds are located in Florida.
He explains some of the tasks the Workampers do every day, from checking in guests and tidying up the campsites to picking up trash and cleaning restrooms. They also do some landscaping work like cutting grass and trimming shrubs. Workampers also repair and paint picnic tables.
Some of the parks are open year-round, and so are the jobs, but most Workampers are typically hired from April though October.
The campgrounds range in size from big megaparks to much smaller and more remote facilities, some of which can be above 10,000 feet in altitude.
Workampers get a campsite and whatever services are available at the park for free, but they also get paid the state minimum wage on top of that.
Kyle explains the hiring process and what Workampers need to do to apply and set up interviews. He also describes the requirements for serving as a campground host.
He also explains how Workampers can better present themselves to ensure a good interview and increase their chances of being hired.
I imagine people can greatly increase their chance of being hired if they simply ensure they wear clean clothes to an interview and don't convey any messages that others might consider to be offensive. It's harder to get jobs when people are wearing ripped clothing and have swear words visible on their bodies or clothes.
By managing campgrounds all over the country, American Land and Leisure has to serve people of all ages, sexes and backgrounds. And the firm needs to be mindful of the impression it conveys to its guests.
But, these are great jobs in which people often work on their own without a lot of direct supervision.
It sounds like an opportunity for just about everyone. If you like big crowds, you can work at a larger campground. If you want to get away from it all, then you can be a camp host in a relatively remote area.
Either option pretty much ensures that you spend a summer in a beautiful natural area with plenty of things to do nearby to occupy your free time.
Being a camp host is a fun job because it involves meeting people and helping them to have a great time whether they are staying for a few days or a few weeks. The work isn't that difficult either.
Kyley hires hundreds of Workampers every year, so if you are interested in learning more or applying for one of the jobs, visit www.americanll.com or email him at readytowork@americanll.com.
There still may be jobs open for the 2020 season, so be sure to reach out to him quickly. Otherwise, put American Land and Leisure on your Workamping plan for 2021 and beyond.
This is just one of hundreds of jobs available through Workamper News, a magazine and online publication that connects RVers to full- and part-time jobs around the country.
Whether it is running a business from your RV or working short-term jobs for a variety of employers, Workamper News can give you information to help plan a course to live your own dream and get you on the road faster than you thought possible.
For more information about opportunities to live, work and play in your RV, visit www.workampernews.com.