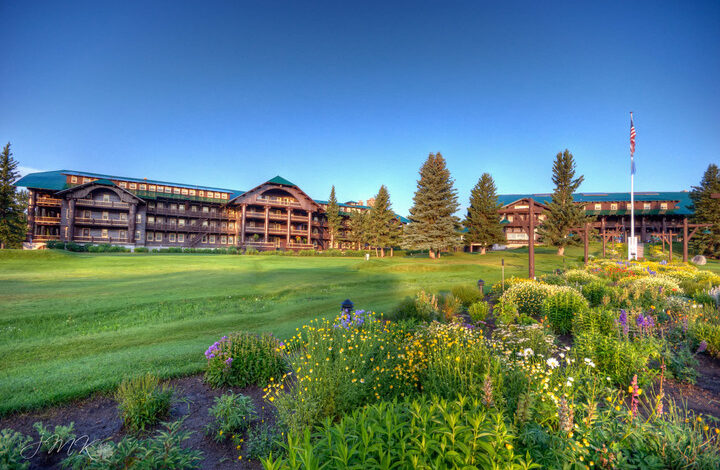 Podcast: Play in new window | Download | Embed
Subscribe: Google Podcasts | Spotify | Stitcher | TuneIn | RSS
Today I am going to speak with someone about Workamping at Glacier National Park in Montana. There are a number of jobs available at various locations within the park.
William Floyd works for the Glacier Park Collection, which is an adventure travel company providing guest services to people visiting the national park. The company provides lodging as well as retail and food services plus other activities for guests to enjoy the most from their visit to Glacier National Park.
The company operates St. Mary Village at the east entrance of the Going to the Sun Road, as well as a number of lodges scattered throughout the park, including Glacier Park Lodge in east Glacier Park, which was built in 1913 by the Great Northern Railroad.
The company also operates a large RV park in West Glacier Village as well as mini-golf and regular golf courses in the area.
Some of the jobs Workampers perform include food and beverage, maintenance, retail stores, front desk, housekeeping and general guest services. Many of the jobs are located in the West Glacier area. All of the locations are in relatively close proximity so that RVers can easily get to work.
There are 40 to 50 RV sites designated for use by Workampers, which means the firm typically hires 80 to 100 people each season.  A typical season runs from mid-May through the third week of September. People who are hired to ready a property for the season may start in late April or early May. Some positions continue into October, but a lot of that is dependent upon the weather, which can be rather tricky to contend with during shoulder seasons.
Most of the full-time employees put in 35 to 40 hours per week all season, but William said the firm is a big proponent of work-life balance so that Workampers can enjoy spending time relishing in the beauty of all that Glacier National Park has to offer.
Managers do their best to schedule people to work five days on with two consecutive days off each week. It is often easier to schedule couples to have the same days off when they are working in different departments.
All the jobs are paid with wages starting at $12 per hour for non-tipped positions and $10 per hour for jobs where people are encouraged to leave tips for the staff. Best of all, the company has done away with all housing charges, which means that Workampers get a free RV site, or they can live in company housing free of charge.
30- or 50-amp RV sites are available, and the employee area has a bathhouse, laundry facilities and wi-fi service available, too.
There are no special skills required for most of the jobs offered by Glacier Park Collection. Some jobs will require a higher level of technical proficiency, such as maintenance, chefs and leadership roles. However, the greatest skill a Workamper can possess is having a sense of adventure for their jobs and a can-do attitude to accomplishing various tasks.
The company is hiring people right now for the 2022 season. William is sifting through returning Workampers at the moment so that he will know which new staff to hire shortly after the new year.
Families traveling with teenagers may be able to get jobs for the teens as long as they are over 15.
One of the biggest perks is the employee meal plan where people can enjoy three meals a day for $7.50 a day, which is deducted directly from their paycheck. People who want just one meal pay only $2.50 per day – a bargain at any rate. In addition to hot meals, there are sandwich bars, salad bars, fruit, cereals and other yummy items.
To learn more about available jobs at Glacier National Park, visit www.jobsinglacier.com. From there, people can apply for jobs they are interested in working, and applicants are assigned to a human resources team member who reviews the applications and schedules interviews. If the applicant wants to move forward, then their references are checked and a formal offer is extended.
People who have experience working at other national park locations should highlight that on their applications to give them a slight advantage.
There is plenty of things to do when people aren't working. For example, Glacier National Park offers a lot of watersports fun, such as rafting, kayaking, canoeing and fishing. There are plenty of places for hiking and golfing at one of the oldest courses in the state. People can venture into some of the most scenic parts of Canada as well.
Once again, more information can be found by visiting www.jobsinglacier.com.  Spend a whole summer in an area where people flock to enjoy just a week or two of vacation.
I wish William Floyd the best of luck has he fills all available jobs for the 2022 season.
That's all I have for this week's show. Next time, I will speak with someone who finances his travel dream by performing mobile RV service wherever he may be. I'll have more details on the next episode of The Workamper Show.