Podcast Episodes
Ranger Andrew Huddleston describes volunteer opportunities at a U.S. Army Corps of Engineers project in Idaho for Episode 118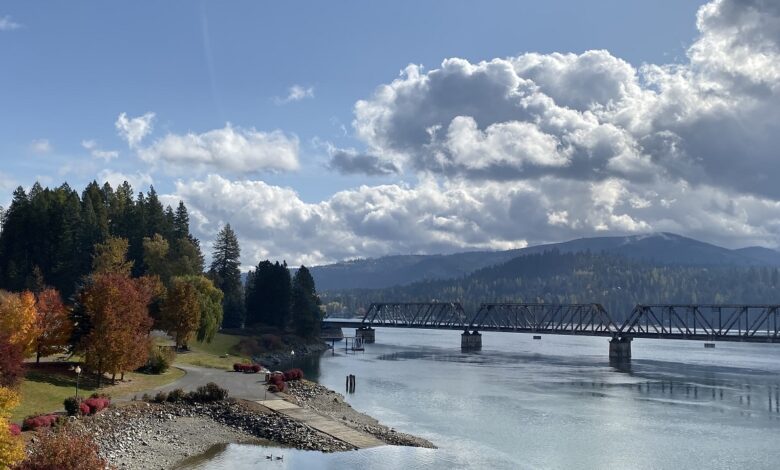 Podcast: Play in new window | Download
Subscribe: Google Podcasts | Spotify | Stitcher | TuneIn | RSS
Today's episode features an interview with a park ranger with the U.S. Army Corps of Engineers project near Coeur d'Alene, Idaho, who talks about Workamping opportunities in one of the prettiest places in America.
Andrew Huddleston was been working with the U.S. Army Corps of Engineers since 2012 when he was still a college student. Today he oversees the recreation operation at Albeni Falls, Idaho. The dam the Corps built in the mid-1950s created one of the largest and deepest lakes in America. The project includes four campgrounds along Pend Oreille River.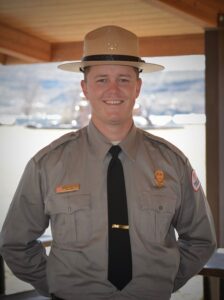 They've been using paid park attendants for about 40 years, but this year, they are switching to a volunteer workforce, which creates an opportunity for Workampers to spend time in the Pacific Northwest. Andrew plans to expand the volunteer opportunities in 2022 as well by utilizing them in several other recreation areas near the dam.
Workampers serve as park attendants, which mean they greet visitors to the park, help them check in to their campsites, clean up the bathrooms, and help with clerical duties at the office.
The volunteers are expected to donate 24 hours of time per couple in exchange for a full-hookup RV site very close to the Washington/Idaho border. Each person doesn't have to put in 24 hours; that's just the expectation for each set of volunteers and they can divide up the schedule however they wish to meet the commitment.
The jobs start in April and continue through November, at which time the park is winterized.
Volunteers also get use of a golf cart to drive around the campground to greet campers and interact with them throughout the day as they go about checking things off their to-do list.
Because Andrew is in the process of shifting the workforce from paid contractors to volunteer Workampers, that means the first few Workampers he hires will have a tremendous opportunity to help define what that job looks like and to set expectations for future Workampers.
It sounds like it's relatively easy work that won't take up a lot of time as the Workampers interact with guests, check them into their sites and do some light cleaning. Providing just 24 hours of campsite coverage during the week, spread over a few days, will certainly give volunteers plenty of time to take advantage of the many recreation opportunities in that region of the country.
It's one of my favorite places to visit in America. It offers stunning natural beauty with vast, wide-open spaces. If you like to fish, hike, backpack or go boating, this would be a great job for you. Coeur d'Alene, Idaho, which is a fun smaller city, is about an hour away. Spokane, Wash., is also an hour away in the other direction. Canada less than two hours away as well.
The project has enough volunteers for the 2021 season, but Andrew is looking for Workampers in 2022, at which time he will be transitioning two more campgrounds over to volunteer attendants. He estimates he will need nine sets of volunteers next year.
Ideally, the Workampers will be people who are excited about camping, working outdoors and interacting with the public. Workampers who have had experience working at or managing a campground are preferred, but Andrew said enthusiasm for the opportunity is what really sets candidates apart. He will provide job-specific training upon arrival.
For more information about working at the U.S. Army Corps of Engineers project at Albeni Falls, Idaho, visit www.volunteer.gov, check out the project's Facebook page or look for ads in upcoming issues of Workamper News.
Today's episode is sponsored by The Dreamer's Journey, an online course produced by Workamper News. Life is way too short to keep your dreams on hold, so don't be held back by fear because you were designed for more!  Get started with the RV lifestyle the right way with this comprehensive guide.
For just $29.95 for 90 days access, Dreamers have unlimited viewing of 50+ videos to learn things like what type of RV to buy, goal setting, how to budget for the adventure, developing a positive mindset, setting up a domicile, operating a small business on the road, plus all about Workamping and how to find the right job for you. Each video is 30-90 minutes long giving in-depth coverage on each topic.
There's no wrong time to get started.  For more information, visit www.rvdreamersjourney.com.