Podcast Episodes
In Episode 252, Riley Mitchell describes working at a brewhouse in coastal Maine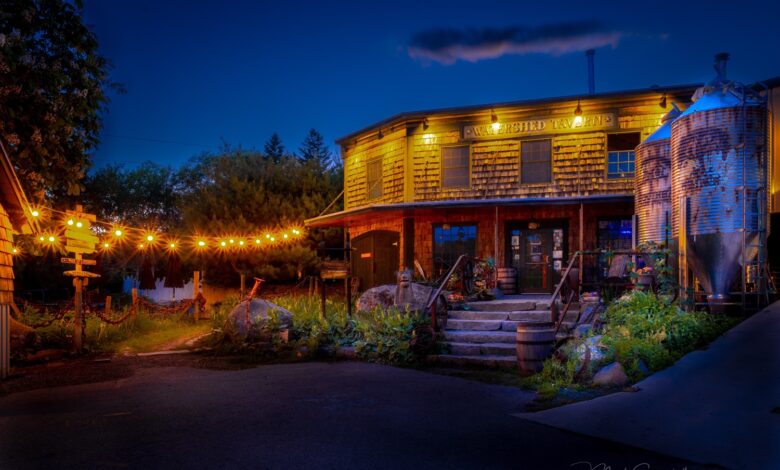 Podcast: Play in new window | Download | Embed
Subscribe: Google Podcasts | Spotify | TuneIn | RSS
Today I will be speaking with an employer from Maine who has a unique opportunity for Workampers at a craft brewhouse, tavern and restaurant a few miles from the Atlantic Ocean.
Riley Mitchell and his family own the Booth Bay Craft Brewery, which is located a few miles north of the quaint coastal town of Booth Bay. It's in a rather rural part of Maine halfway between Acadia National Park and Boston, but within driving distance to a bunch of fun activities.
The property was an old homestead built in the 1820s and has been transformed into a tourist destination over the years. The property now includes a 14-site RV park, cottages, a tavern, restaurant and brewery, which supplies beer to local restaurants and food trucks.
The family is looking for three sets of Workampers who will help run the campground, work in the kitchen and serve customers at the taphouse. Because Workampers can collect tips, they are often earning between $30 and $35 per hour.
Although the campground opens in mid-April, the seasonal jobs start in mid-May and continue through the end of October. Workampers who stay the entire season qualify for a special bonus, which makes the job even more lucrative.
The business is only open from Wednesday through Sunday, which means all Workampers have every Monday and Tuesday off. Riley said there may be opportunities for additional days off during the shoulder seasons before Memorial Day and after Labor Day.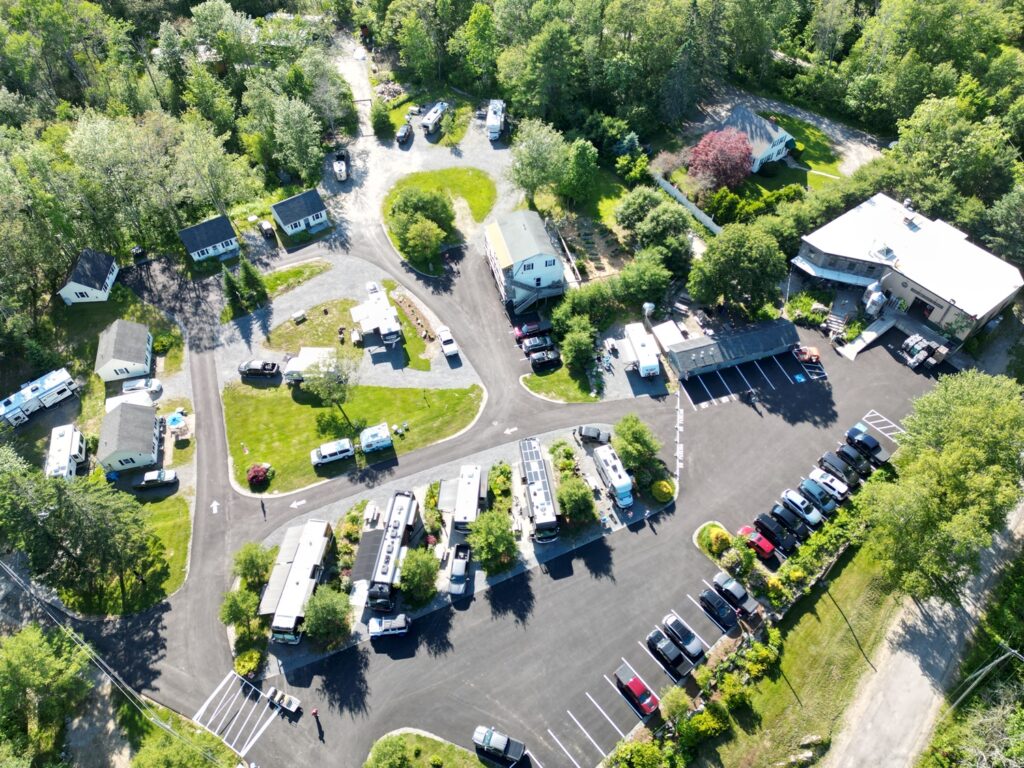 It costs $300 per month for electricity, but there is no charge for the full-hookup RV site, which includes access to a dedicated laundry facility and high-speed internet via Starlink.
Workampers put in at least 32 hours a week and earn $16 per hour as the base wage. But, because they also receive tips, Riley said the compensation averages between $30 to $35 per hour. That's more than enough to cover the utility cost to stay in one of the most popular vacation areas in Maine.
There are lots of things to see and do in that area. Acadia National Park is about two and a half-hours away, and so is Boston. Riley said that for $50, many people hop the Amtrak train in nearby Brunswick and take that into Boston.
In the fall, the colors make the region an extremely popular destination throughout Maine, New Hampshire and Vermont.
The Booth Bay area has 30 miles of trails on 14 nature preserves, and is home to one of the most beautiful botanical gardens in New England. People can take part in clambakes, catch lobsters or hop on a speedboat to get to Nova Scotia. The world-famous L.L. Bean flagship store is less than an hour away in Freeport, Maine.
Riley said he's accepting applications right now. For more information about the company, visit www.boothbaycraftbrewery.com. To apply, look for the company's ad on workamper.com or send an email to [email protected].
Today's episode is sponsored by Workamper News. With its Diamond and Platinum membership tools, Workamper News is much more than just a job-listing website. When you put the tools of this professional service into action, you'll find out just how easy it can be to turn your Workamping dreams into reality.
The one-year memberships open the door to a one-stop-shop for all-things Workamping. Being the original resource for Workamping, you'll find the largest number of job listings, be able to connect with a community of Workampers, and view resources compiled by experts who have been enjoying the RV lifestyle for many years.
If you're serious about leading a successful and enjoyable Workamping lifestyle, then a Diamond or Platinum membership is for you.  You can even get started with a free 30-day trial by visiting workamper.com/trial. Embark on new adventures today with the support of Workamper News behind you!
That's all for this week's show. Next time I will be interviewing a couple who has been Workamping for a while and supporting their lifestyle by selling ads for campground directories with AGS and Texas Advertising. I'll have more details on the next episode of the Workamper Show. Thanks for listening.