Podcast Episodes
Marcia Mercer describes how RVing and Workamping keep her active long after retirement in Episode 090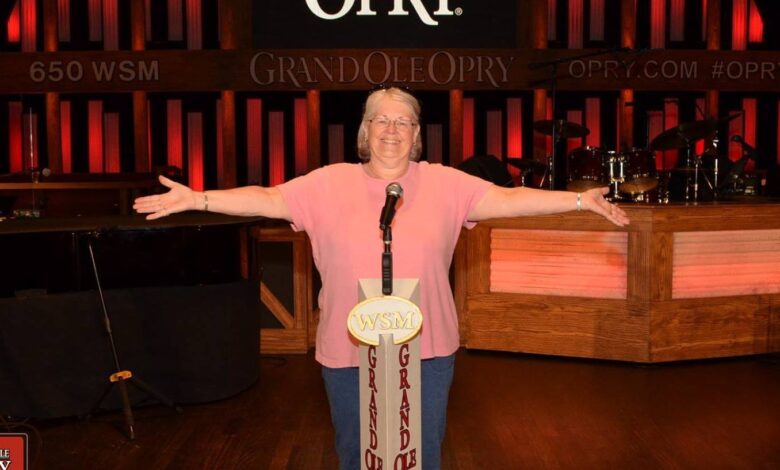 Podcast: Play in new window | Download
Subscribe: Google Podcasts | Spotify | Stitcher | TuneIn | RSS
Today we are going to speak to a spunky young woman who, at nearly 70 years old, has been RVing for 18 years.
I interviewed Marcia Mercer at the 2019 Workamper Rendezvous where she provided a quick assessment of her involvement in that annual event. She holds the distinction of having attended every Rendezvous since the event's inception.
I asked Marcia to come back on the show to elaborate on her personal experience as a solo, full-time RVer and about the types of jobs she has performed during the seven years she has been Workamping.
She describes how she discovered the world of Workamping while visiting a campground in Michigan with her husband many years ago. The owners gave her an old copy of Workamper News, which she stuck in a file.
After she was divorced, Marcia came across that old issue and it sparked her imagination. So, she joined Workamper News and quickly upgraded to a Lifetime Member. She attended the inaugural Rendezvous event by towing her 19-foot camper from Michigan to Arkansas and back. By the time she returned, Marcia was convinced she wanted to jump into the lifestyle full time.
She has worked a number of jobs across the country, and describes some of the tasks she performed and people she's met. In fact, she developed a friendship with another solo RVer about her age, and the two ladies are planning a months-long trip through the western United States.
What she really likes about Workamping is the ability to move around the nation to visit all kinds of places and enjoy a variety of experiences without costing her a lot of money.
Marcia also talks about some of the challenges she has faced as an RVer and Workamper, and how she overcame those problems.
It's through those challenges that she has developed a list of questions to ask potential employers to prevent any misunderstandings and to better evaluate whether a job or company would be a good fit for her.
I admire people like Marcia Mercer who have decided they won't let age or the fact they are single prevent them from enjoying the life they've always imagined.
I know a lot of people who reach a certain stage in life feel compelled to just slow down, stop working, stop dreaming and opt for a daily routine.
Marcia's life is much richer because she keeps her dreams alive. Finding part-time jobs helping people and businesses ensures she has a steady flow of income to offset her travel expenses.
She also learned how to fix her own RV without relying upon a service center to complete many of the repairs, which saves her even more money and ensures that her schedule isn't dependent upon whether she can get a service appointment at an RV dealership.
Marcia provided some valuable security advice for men and women who are traveling as solo RVers. I really liked how she established a routine to check in with someone each morning and each evening when she's traveling.
That way, if she does have a problem, and doesn't check in or can't be reached, someone will know where she is in order to send help. She has also learned to trust her instincts so if a situation doesn't feel right, she leaves immediately.
Even though she has nearly two decades of RVing experience and seven years of Workamping experience, Marcia still seeks out opportunities to learn more about the lifestyle. She's regularly adding new places to her dream list of things she'd like to experience.
Considering her parents are in their 90s, Marcia can likely look forward to many more years of adventure before she needs to contemplate slowing down.
Workamper News is a magazine and online publication that connects RVers to full- and part-time jobs around the country. Whether it is running a business from your RV or working short-term jobs for a variety of employers, Workamper News can give you information to help plan a course to live your own dream and get you on the road faster than you thought possible.
For more information about opportunities to live, work and play in your RV, visit www.workampernews.com.
This episode is sponsored by the National RV Training Academy in Athens, Texas. The academy's one-week live training or home study course will teach you everything you need to know to fix about 80 percent of the problems people experience with their RVs.
You can also sign up for additional training to become an RV inspector, campground technician or to provide mobile RV service. For more information, visit www.nrvta.com.