Podcast Episodes
John Swinford describes four years of Workamping experiences in Episode 187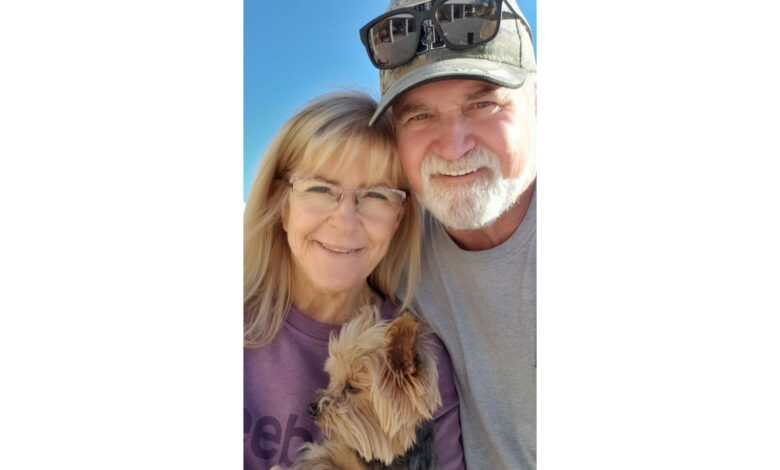 Podcast: Play in new window | Download | Embed
Subscribe: Google Podcasts | Spotify | TuneIn | RSS
Today I will be speaking with an Army veteran who has been Workamping for four years.
John Swinford has had a multi-faceted career. A 20-year veteran of the U.S. Army, when he retired from that job, he tried his hand at facility management. When he no longer wanted the responsibility of managing teams of people, he attained his commercial driver's license and hit the road as a trucker.
For 12 years, he drove thousands of miles past some very interesting places he always wanted to visit, but didn't have time or the ability to see them. It's very hard to tour a national park with an 18-wheel truck.
So, four years ago, John gave up an office job and trucking career to become a Workamper. He and his travel partner, Debbie, bought a 40-foot fifth wheel and hit the road again, this time not to deliver products, but to enjoy adventure. Now, they have an opportunity to park in one area for an entire six-month season to discover interesting things to do that only locals often get to enjoy, and to engage in activities that help them learn more about the culture.
Most of John's Workamping jobs have been in the southwest United States, but he's also spent time in Minnesota and other Midwestern states.
The jobs he does are as varied as his career. Somedays, he's mowing the lawn and painting. Other times he is using heavy equipment or making electrical and plumbing repairs. Campground owners have appreciated the versatility of John's mechanical skills just about everywhere he has worked. In fact, they are able to rent equipment for John to use to complete special projects for which they would normally have to hire outside contractors to complete.
Finding work has never been a problem for John. After building his resume and posting in online, he's been fielding calls since he started Workamping.
Having a military pension that provides income every month enables John to volunteer for many of the Workamping jobs he's had in exchange for a free campsite. Yet, that still helps him cover a big chunk of travel expenses while doing things he's really skilled at performing.
John offered some solid advice for Workampers. First, expect challenges to pop-up at the most inopportune time. So, learning how to diagnose and repair common problems with an RV will save time, money and frustration.
Second, be clear in understanding what employers are expecting from Workampers and what Workampers can expect to get from employers. Knowing that upfront alleviates a lot of the frustrations many people seem to have on-the-job.
Third, create a strong resume that lists all the skills a Workamper can provide to potential employers, and be sure to update it after every job to show the type of work most recently performed.
Fourth, be flexible in selecting a location you want to visit. Many Workamper focus on one city or state, like the upper peninsula of Michigan, when northern Wisconsin offers the same type of experiences.
John also touched on a key benefit military veterans have, but few people talk about, and that's the ability to stay on military installations. He and his travel partner like to stay on bases for a few days to explore the area and stock up their refrigerator and supplies by using the base commissary. Some bases allow people to stay for 30 days or even an entire season, which enables Workampers to find paid jobs in the nearby community.
I wish John the best of luck as he continues his travel and Workamping experiences.
Today's episode is sponsored by The Dreamer's Journey, it is an online course and community produced by Workamper News. Life is way too short to keep your dreams on hold, so don't be held back by fear because you were designed for more!  Get started in the RV lifestyle the right way with this comprehensive guide.
For just $29.95 for one year of access, Dreamers have unlimited viewing of 50-plus videos to learn things like what type of RV to buy, goal setting, how to budget for the adventure, developing a positive mindset, setting up a domicile and operating a small business on the road, plus everything about Workamping and how to find the right job for you. Each video is 30-90 minutes long to give in-depth coverage on each topic.
There's no wrong time to get started.  For more information, visit www.rvdreamersjourney.com.
That's all I have for this week's show. Next time, I will be speaking with an employer who will describe one of the best-paying professional jobs for Workampers. His franchise is looking for people right now to work next spring, but there are similar jobs in just about every other state. I'll have more details on the next episode of The Workamper Show. Thanks for listening!