Podcast Episodes
In Episode 170, Michael Short explains how he finances his travel by helping businesses automate sales processes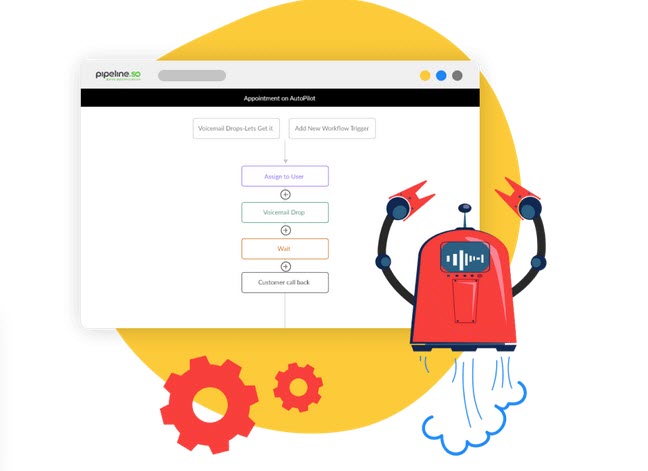 Podcast: Play in new window | Download
Subscribe: Google Podcasts | Spotify | Stitcher | TuneIn | RSS
Today I am interviewing a gentleman who finances his travel dreams by automating websites from his RV wherever he wants to go. All he needs is a good internet connection, and he explains how he does that.
Michael Short is originally from southern California. He has been RVing by himself since November 2020. He started because he realized that with everyone working from home due to COVID, his home could literally be wherever he wanted to visit.
He founded a company called Pipeline Sales Optimization to help businesses and entrepreneurs automate their sales processes. It involves utilizing customer relationship management tools to help close more deals and track their interactions with customers and prospects.
The process tags customers for pretty much every interaction they have with a company including opening an email, downloading a whitepaper, reading a text or having any type of contact with the company. That interaction creates a series of triggers or prompts to engage in other interactions.
For example, if someone downloads a research paper on a specific topic, the system records the date that happens, then automatically schedules a follow-up email or phone call on a later date. That helps to ensure customers don't fall through the cracks.
What makes Pipeline.so different from other tech providers is that Michael and his team actually set up the automation for customers to ensure that it flows smoothly with their established procedures. Technology can be really confusing for many people, so by setting up the technology to work as it is designed, Michael is providing a valuable service for clients while eliminating a major stress point in their lives.
He does all this inside his 40-foot motorhome that has four slideouts to create several different zones so he has some separation from work.
When he's not working, Michael likes to tour the areas he's visiting on a device called a one wheel, which is a combination skateboard and electric scooter.
Michael is a history buff who is attracted to sites connected to America's revolutionary and civil war. He loves visiting specific sites and battlefields to imagine what life must have been like back in that era and wondering how he would have responded if he had to go through the same experience.
At 45 years of age, Michael offered some excellent advice to younger folks just considering launching their careers. He admitted that people can change careers whenever they have the urge to do so. However, when they're older, they might not be able to do all the things they want to do. So, he encourages people to think about what kind of lifestyle they want to live and then design a business or job around that so they don't have to wait until they're in their 50s or 60s to start enjoying a life of adventure.
Michael found inspiration to start this business after working for many years as a graphic designer helping companies create brochures and other marketing materials. When the internet changed all that, he shifted gears to web design. That service transitioned into an online marketing agency and he also designs WordPress plugins used by computer users and web developers around the world.
To maintain a steady internet connection that is vital for his business success, Michael has three different systems that he taps into depending upon the area he is in and the amount of internet resources being utilized by others.
He has faced some challenges on the road, like being caught inside a McDonalds during a tornado warning where staff and customers had to crowd into a walk-in cooler for a while. Then he had to literally drive over a tree in his Jeep to get back to his RV.
I enjoyed Michael's story and how he is managing to live his dreams now, while he is young enough to do what he still wants to do. I know he will continue to enjoy quite an adventure while helping businesses automate their sales processes. People who are interested in connecting with Michael can find his website at www.pipeline.so.
That's all I have for this week's show. Next week I will interview a couple of women who offer life coaching services from their RV. With clients all over the country, they help rescue people who are holding their ambitions hostage by fear. I'll have more details on the next episode of the Workamper Show.