Podcast Episodes
Digital marketing expert Joe Meyers describes working on service projects with his RVing family on Episode 173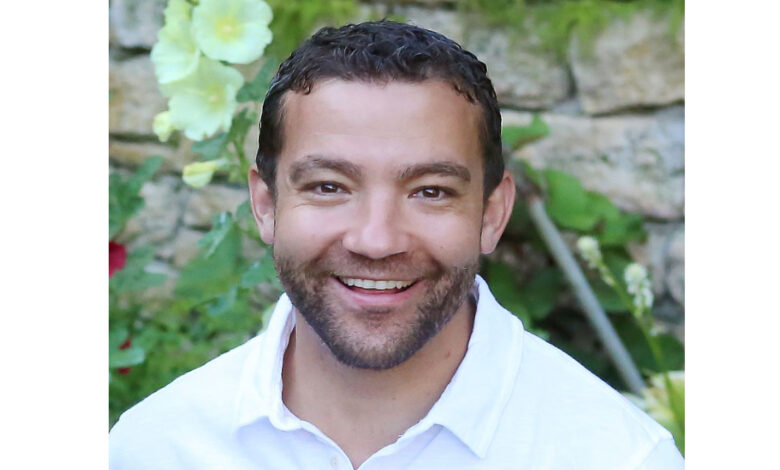 Podcast: Play in new window | Download | Embed
Subscribe: Google Podcasts | Spotify | TuneIn | RSS
This week, I will be speaking with an RVer who started an online marketing agency to help business owners, especially other mobile-based businesses, to navigate the often-complicated world of digital marketing. Yet, the real reason they bought an RV was to serve others.
Joe Meyers is the chief creative officer for Share Marketing, which provides digital marketing and consulting services to small businesses owners. Originally from the twin cities area of Minnesota, Joe and his wife travel the country in a 30-foot travel trailer with their two boys, ages 7 and 2, plus their playful rescue beagle named Mickey Mouse.
RVing with young boys has been a great experience for the family because the boys get to wrestle with each other on a different patch of grass every week.
Joe's wife still has a job planning events for corporate America, which she performs remotely, and he set up his business specifically for location independence. Before launching full-time, they took a seven-week RV trip last summer to visit Yellowstone National Park, Montana and Canada. They launched their full-time RV lifestyle two days after Christmas.
In addition to working on the road and running an online business, the Meyers family enjoys taking part in a variety of service projects, especially those that involve working with youth organizations. Joe describes some of the things they do to serve others and how it's impacting communities.
In fact, one of the family's motivating factors for buying an RV was that it allowed them to travel in support of various organizations and missions – and to encourage others to do the same. The lifestyle is already having a positive impact on their children who are no longer devoted to accumulating stuff, and seem to be complaining less.
The Meyers started RVing to show other members of their generation that they didn't have to be retired to enjoy a travel lifestyle. It's refreshing to see a younger family embracing the RV lifestyle not only to benefit their own family, but to serve others as well.
Joe proves that it is possible to build a business and a lifestyle that is time and location independent in that they can travel when they want and where they want while performing a traditional job or running a business on the road.
That can be challenging with a 2-year-old demanding a lot of attention. Many times they can arrange work schedules so that Joe or his wife can watch the kids while the other takes care of pressing work tasks. However, the family also discovered they can often tap into a network of daycare providers in just about every area they visit to keep their kids busy for a few hours while mom and dad work.
The Meyers family have already enjoyed some fabulous experiences, such as visiting Savannah, Ga., and touring some historical sites, which really seems to intrigue their oldest son.
The most interesting aspect of Joe's company is his ability to help other RV-based businesses with their digital marketing needs. Before starting his company, Joe worked as a chief marketing officer for several corporations and online businesses. Consequently, he is aware of the plethora of marketing options available to businesses today.
Because each business has different needs, it's impossible to adopt a one-size-fits-all approach like it was before the internet changed everything and created many more options. Joe and his company help businesses better invest their time and marketing dollars into getting a bigger return on the investment. He helps them develop an entire digital ecosystem to promote his clients' firms and build awareness of the products and services they sell.
To learn more about Joe's business, Share Marketing, visit www.sharemarketing.agency. To follow the Meyers family's adventures and the various service projects they are involved in, look for worldshare.family on Instagram.
Today's episode is sponsored by Workamper News. With its Diamond and Platinum membership tools, Workamper News is much more than just a job-listing website. When you put the tools of this professional service into action, you'll find out just how easy it can be to turn your Workamping dreams into reality.
The one-year memberships open the door to a one-stop-shop for all-things Workamping. Being the original resource for Workamping, you'll find the largest number of job listings, be able to connect with a community of Workampers, and view resources compiled by experts who have been enjoying the RV lifestyle for many years.
If you're serious about leading a successful and enjoyable Workamping lifestyle, then a Diamond or Platinum membership is for you.  You can even get started with a free 30-day trial by visiting www.workamper.com/trial. Embark on new adventures today with the support of Workamper News behind you!
That's all I have for this week's show. Next time, I will be speaking with another young family with twin 8-year-old boys who developed an online channel providing do-it-yourself project help, gear reviews and tips for the RV lifestyle. I'll have that interview on the next episode of The Workamper Show. Thanks for listening!