Podcast Episodes
Mark Braddy talks about lucrative opportunities with ID Plans for Workamping couples in Episode 112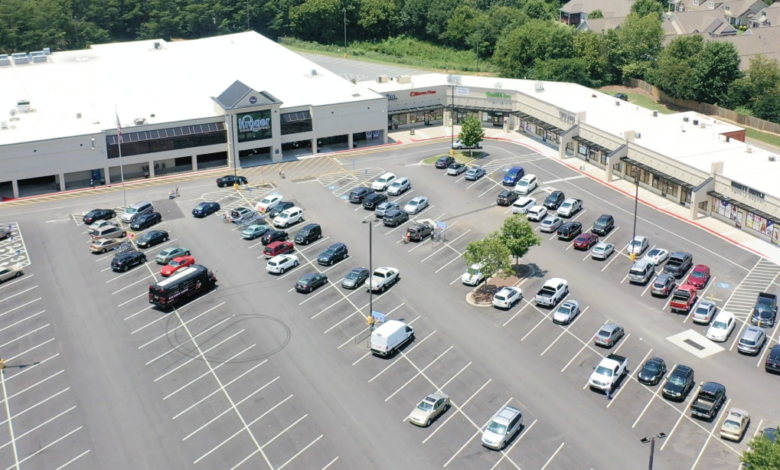 Podcast: Play in new window | Download
Subscribe: Google Podcasts | Spotify | Stitcher | TuneIn | RSS
This week's podcast features a company based in Florida that hires Workamper teams to travel the country conducting physical surveys of commercial properties around America.
Mark Braddy is the director of operations at ID Plans, a commercial property management solutions company based out of Tampa.
For 20 years, the company has hired teams of RVers to trek across the country performing physical surveys of commercial real estate properties, primarily at retail locations, like malls or strip shopping centers.
The teams confirm and record all the assets on the property. It might be the location of light poles in the parking lot to the types of air handling equipment on the roof and even the position of security cameras.
The information is very useful to property owners who may not be within driving distance of the site. Then, if there is ever a problem, the owners can dispatch contractors to the properties and relay all the necessary information that crews will need to complete repairs.
The surveys are also essential benchmarks to determine if utility meters are accurately accounting for water and electricity. Having the data is also helpful for property owners to secure bulk discounts when replacing aging equipment by securing bids to replace X many air conditioners at X many locations.
Mark, who was actually a Workamper himself until he was promoted into his current job, will hire 16 teams of Workampers to visit locations across the country to spend several days to a week onsite conducting the surveys.
The Workampers would have to boondock at the retail space, but they are given credentials to show security guards and police that they have permission to be there. They also have limited access to electricity and water, but it's not like plugging into a power pole at a campground.
The full-time contracted positions are semi-seasonal in that work can't be done in the winter months up north, but then the teams simply transition to warmer climates for the winter. It does require working outdoors in different conditions and the ability to climb ladders as high as 30 feet.
The compensation is rather complicated in that it uses a formula based on the square footage of the commercial property and assigns an amount to each item that must be documented whether it is an air handling unit or a sprinkler head. Generally, people can make from $1,000 to $2,000 per week.
Couples are sought for the work because the surveys require one person to turn on faucets or flip switches inside a building so that someone outside can test whether meters and cameras are working.
People must have a motorhome for this assignment because most of the commercial properties won't allow a travel trailer or fifth wheel to be set up onsite for aesthetic reasons, but a motorhome can be conspicuously tucked away behind a building.
There is flexibility in that Workampers can take time to play in an area before they move on to the next property, and Mark does his best to keep the surveys confined to a relatively close area. Because the company is paying $1 per mile to travel from property to property, Mark is not going to have teams moving from one state to another only to swing back a few weeks later.
He will assign teams to survey eight to 12 properties within a geographic region so Workampers can plan where they will be for several months at a time. Like he noted, one team is working its way up the Pacific coast from California to Washington while completing two projects a week.
I like that ID Plans will work with Workampers to create a route for them to travel if they want to be a in a specific location by a specific date.
Workampers need some technical skills to do the work, but training is provided to show people what to evaluate and how to document it using iPads and specific software.
So, if you're detail oriented, well organized, have some electrical and mechanical experience, aren't afraid of heights, like working outdoors and are looking for full-time work, this is one of the most lucrative Workamping jobs available today.
For more information about ID Plans and the opportunities available to Workampers, visit www.idplans.com. Then, when you're ready to apply, shoot Mark Braddy an email at jobs@idplans.com.
Today's episode is sponsored by Workamper News. With its Diamond and Platinum membership tools, Workamper News is much more than just a job-listing website. When you put the tools of this professional service into action, you'll find out just how easy it can be to turn your Workamping dreams into reality.
The one-year memberships open the door to a one-stop-shop for all-things Workamping. Being the original resource for Workamping, you'll find the largest number of job listings, be able to connect with a community of Workampers, and peruse resources compiled by experts who have been enjoying the RV lifestyle for many years.
If you're serious about leading a successful and enjoyable Workamping lifestyle, a Diamond or Platinum membership is for you.  You can even get started with a free 30-day trial by visiting www.workamper.com/trial. Embark on new adventures today with the support of Workamper News behind you!
That's all we have for this week's show. Next time, I'll feature an opportunity at a U.S. Army Corps of Engineers property. Thanks for joining me today on The Workamper Show.