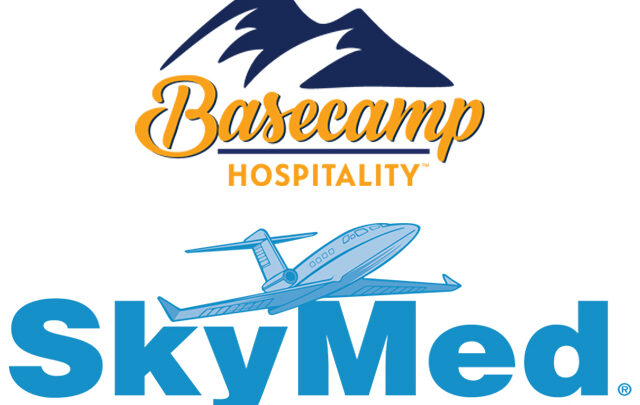 Podcast: Play in new window | Download | Embed
Subscribe: Google Podcasts | Spotify | Stitcher | TuneIn | RSS
In today's show, we're going to talk about two companies that hire workampers, one of which that offers a plan to help any RVers if they get sick or injured on the road and need to get home or to a hospital.
Basecamp Hospitality is a National Forest Service contractor that manages 116 campgrounds within 2 million acres of forest land in Utah.
We'll talk with Steve Murphy and Nick Smith, who describe the company's workamping program that gives workampers not only a free campsite with full hookups, but also pays them to work for the firm.
Steve and Nick represent one opportunity in Utah, but the company also staffs 20 locations throughout the western United States.
They describe the typical duties that include keeping restrooms tidy and checking guests in and out of their campsites.
The primary goal is to help people have a good time while using the Forest Service lands, but the workampers are not rangers in that they enforce rules. Rather, they are educators who keep people informed about those rules.
Campgrounds range in size from tiny facilities that require 20 hours of work per week to staff, to larger campgrounds with hundreds of sites that need workampers to work 40 hours per week.
Steve and Nick discuss some of the ways the company takes care of workampers by building camaraderie and supporting each other during the week. They also explain the company's policy for scheduling shifts to ensure that singles and couples have time off to enjoy the areas they are visiting.
They also talk about the time commitment required for the position, and offers flexible start and end dates, and much of that depends upon the weather and amount of snow that fell in the area during the winter.
Steve Murphy and Nick Smith focus on opportunities in Utah, but Basecamp Hospitality hires staff for recreation areas in 20 locations in the western United States.
The firm hires not just campground hosts, but retail, food service, marina and maintenance staff as well.
For more information, visit www.basecamphospitality.com and check out the Join Our Team page.
The next guest is Kathy Pfeiffer, who is a representative of SkyMed in Scottdale, Ariz.
It is a membership company that promises to get you home if you are sick or injured anywhere in the world. The firm will also bring your remains back home in the case of death.
The company take you to the hospital of your choice. Many times, if someone has a serious accident, an ambulance will take him or her to the closest hospital for treatment.
SkyMed also pays to get you to the right hospital. So, if you are injured in a remote area, the firm covers the cost to get you to the first hospital, but also to transfer you to regional medical center that can offer better care.
The coverage includes air transportation, whether by plane or helicopter, which is something Kathy said most insurance companies don't cover. If the insurance does cover the trip, then SkyMed covers the deductible.
People pay a monthly fee to belong to SkyMed and enjoy the peace of mind for an entire year. Or, they can purchase short-term coverage before departing on a cruise or traveling overseas.
The company hires workampers to represent the company at RV shows, rallies and other events. Kathy explains how that program works, what it costs, and the benefits of being a SkyMed representative.
It's nice that SkyMed builds extra benefits into its plans, such as paying for a visitor to come to you on the first day. Plus coverage for medical transportation is available when you are at home, too.
In fact, it seems like SkyMed goes out of its way to ensure that people really get home in the safest and fastest way possible. Kathy mentioned the person who punctured a lung in Alaska, and had to be returned by a cruise ship because he couldn't fly.
Or the person who broke a leg and couldn't drive, so the company paid for a driver to take the RVer and the rig home.
However, there are some other benefits that people don't often consider. If the RV is stranded somewhere because the member is sick or injured, SkyMed delivers it home.
What if a family is involved in an accident five states away from home? SkyMed pays to return the children or grandchildren – with an escort – back home. There are a lot of benefits to that program.
Kathy was so persuasive that I signed up for coverage at the Workamper Rendezvous in late October. As luck would have it, my car was totaled three hours later while parked at a stoplight less than 90 minutes from Heber Springs, Ark., where the rendezvous took place.
I wasn't injured at all, but it made me appreciate the coverage that I just got. I was an Arizona resident, traveling through Arkansas on my way to visit family in Wisconsin. If I had been injured, I would have been taken to the nearest hospital, which was far away from my family. With SkyMed, I would have been stabilized and then flown to the hospital of my choice, either in Arizona or Wisconsin.
Because accidents can happen very quickly, SkyMed is an essential program for anyone who travels in an RV. I'd encourage you to check it out at www.skymed.com/kathypfeiffer.
People can also make good money doing what Kathy does and visiting shows, events or putting on presentations just about anywhere. The affordable coverage pretty much sells itself.
Workamper News connects RVers to full- and part-time jobs around the country. Whether it is running a business from your RV or working short-term jobs for a variety of employers, Workamper News can give you information to help plan a course to live your own dream and get you on the road faster than you thought possible.
For more information about opportunities to live, work and play in your RV, visit www.workampernews.com.