Podcast Episodes
Attorneys Shawn Loring and Susie Adams discuss domicile issues on Episode 207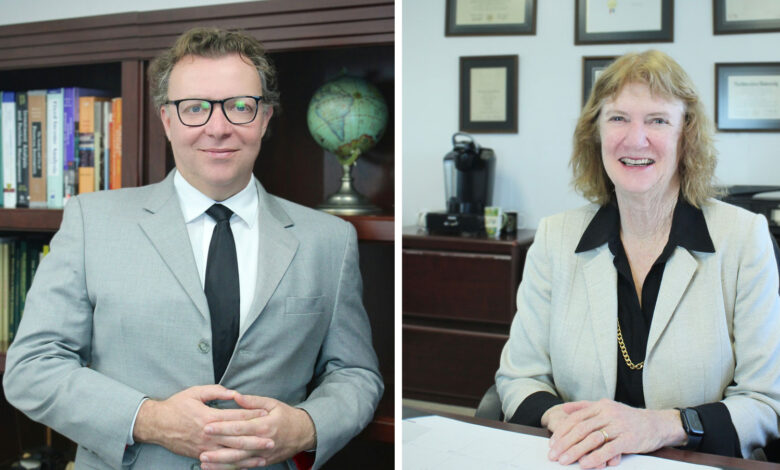 Podcast: Play in new window | Download | Embed
Subscribe: Google Podcasts | Spotify | TuneIn | RSS
One of the most important decisions RVers have to make when they jump into a full-time RV lifestyle is deciding where to call home. Today I will be speaking with two lawyers from Texas who are very experienced in domicile issues.
Shawn Loring is an attorney who is licensed in Texas and California. The former CEO of Escapees, he is also an experienced financial planner. His partner, Susie Adams, has been licensed for 40 years in Texas. Together, they work at Loring Law, and issues surrounding domicile is area they are frequently asked to address.
The 14th amendment to the United States Constitution gives people the freedom to travel freely between states, but each state has rules about what it means to be a "resident" for domicile purposes.
The problem is there is no clear-cut definition of what a domicile means, but it often means the place to which you intend to return when you are done traveling. However, if a problem ever arises, actions speak louder than intentions.
For example, where do you receive mail? Where are your vehicles licensed or which state issued your driver's license? Do you own any real property? Where do you vote? After you die, where will your will be probated? Where do you pay taxes? When you aren't traveling, where do you spend a lot of time? Where are your doctors located? In which state is your business registered?
There are a whole bunch of questions that go into formally declaring a domicile state and the answers go well beyond which state has the lowest taxes. Your domicile state will often determine rates you pay on health insurance and vehicle insurance, too.
The issue of domicile appears to be more complex than people realize, especially if they say their domicile is in one state, but everything else suggests they intend to return to another state when they come off the road.
Yet, it is important to remember that a domicile decision is not permanent. If you fully intend to return to a specific state after you are done RVing, but if you fall in love with a particular area while on your journey, then nothing is going to stop you from moving there. In fact, it may be advantageous for you to declare that state to be your domicile even before you decide to stop traveling.
If you own a sticks-and-bricks home, your domicile options are generally limited. But, if your home is on wheels and it moves from state to state, then you have more options. Yet, both Shawn and Susie admitted there is no perfect state for setting up a domicile. Each state has its own advantages and disadvantages based on your specific needs.
For example, a business owner will have different needs from someone who is employed in short-term Workamping jobs. People with a lot of assets will have more at stake from a domicile perspective than someone who can fit his or her entire life in the compartments of their RV.
If you are ever in doubt about where to declare a domicile, Shawn Loring or Susie Adams would be more than happy to advise you on the matter to make sure all your "I"s are dotted and your "T"s are crossed from a legal perspective. That way, if anything happens on the road, you won't be in an uncomfortable and expensive position of having to litigate what your domicile really is.
Shawn said his firm will give Workampers personalized advice for free. To connect with Shawn or Susie, visit www.loringlaw.com.
Today's episode is sponsored by The Dreamer's Journey, it is an online course and community produced by Workamper News. Life is way too short to keep your dreams on hold, so don't be held back by fear because you were designed for more!  Get started in the RV lifestyle the right way with this comprehensive guide.
For just $29.95 for one year of access, Dreamers have unlimited viewing of 50-plus videos to learn things like what type of RV to buy, goal setting, how to budget for the adventure, developing a positive mindset, setting up a domicile and operating a small business on the road, plus everything about Workamping and how to find the right job for you. Each video is 30-90 minutes long to give in-depth coverage on each topic.
There's no wrong time to get started.  For more information, visit www.rvdreamersjourney.com.
That's all for this week's show. Next week, I will be speaking with an employer from Michigan who needs Workampers at several resorts in that state. I'll have more details on the next episode of The Workamper Show. Thanks for listening!