Podcast Episodes
Workamper Joseph Eafrati describes his family's experiences on Episode 190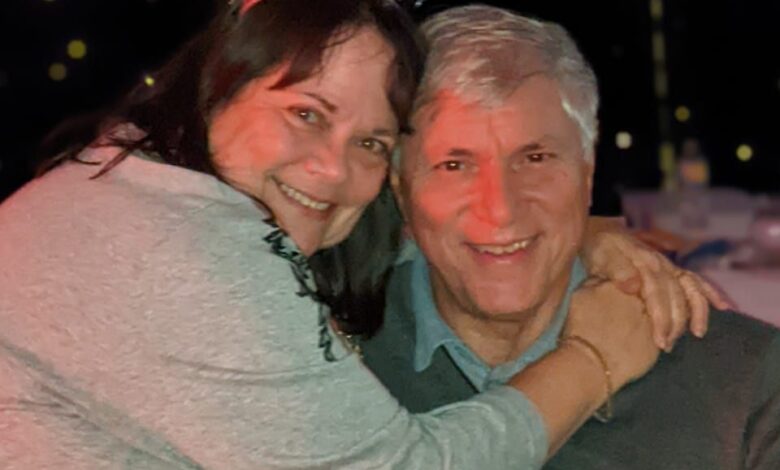 Podcast: Play in new window | Download
Subscribe: Google Podcasts | Spotify | Stitcher | TuneIn | RSS
Today I will be speaking with a Workamper who has only had a few jobs, but lots of experience RVing.
Joseph Eafrati was born and raised in West Virginia where he worked for a steel mill for 45 years until retiring in 2018. The father of three boys, their family would camp often when the kids were growing up in the 1980s. His first camper was a 16-foot travel trailer he bought at an auction.
He later traded that in for a Class C motorhome, and upgraded to a Class A motorhome and eventually settled upon a 38-foot Winnebago Adventurer motorhome. For three years after retiring, he and his wife, Robin, just traveled around the country.
He got his first Workamping job in 2021 doing maintenance at a campground in Florida. They'll be traveling to Mesa, Ariz., for a Workamping job this winter where Joseph will be helping to set up for special events and Robin will be working in the office at Cal-Am's Valle del Oro RV resort.
It took the Eafrati's several years to look for their first Workamping job. However, they had joined Workamper News even before he retired and enjoyed reading stories and comments about other people's experiences. It was after spending thousands of dollars on campgrounds that they decided to give Workamping a try themselves to help control expenses.
Joseph and Robin, have done more traveling than Workamping. But, they enjoy the option to do that.
Visiting national parks is one of their most-favorite things to do. They've been to several in Florida andUtah as well as the Grand Canyon, where they ventured out on the famous glass Skywalk jutting over the very steep canyon. When they were in Florida, the couple purchased a season pass to Busch Gardens, which they visited frequently as well. While Robin likes shopping, Joseph likes bicycling and taking photographs.
It's not all been sunshine and unicorns. Joseph and his wife had both air conditioners stop working when they were in Florida. That made for a challenging experience before the Eafrati's could get upgraded air conditioners installed on their motorhome.
Working for campgrounds meant the couple not only got a free RV site, but they could also use the resort's amenities. Joseph liked that he could borrow some of the campground's tools to complete projects on his own or for other people. One campground also gave them free propane and a laundry card, which helped them save even more.
Joseph tells people contemplating the RV lifestyle to make it even more affordable and fun to do by Workamping along the way. He described the cost savings as being phenomenal.
I wish Joseph and Robin Eafrati the best of luck as they head out my way to spend the winter in sunny and warm Arizona.
Today's episode is sponsored by The Dreamer's Journey, it is an online course and community produced by Workamper News. Life is way too short to keep your dreams on hold, so don't be held back by fear because you were designed for more!  Get started in the RV lifestyle the right way with this comprehensive guide.
For just $29.95 for one year of access, Dreamers have unlimited viewing of 50-plus videos to learn things like what type of RV to buy, goal setting, how to budget for the adventure, developing a positive mindset, setting up a domicile and operating a small business on the road, plus everything about Workamping and how to find the right job for you. Each video is 30-90 minutes long to give in-depth coverage on each topic.
There's no wrong time to get started.  For more information, visit www.rvdreamersjourney.com.
That's all I have for this week's show. Next time I will be speaking with the founders of The Tin Can Travelers, a group of RVers who like towing Airstream travel trailers as they sightsee across the country. I'll have that interview on the next episode of the Workamper Show. Thank you for listening!