Podcast Episodes
In Episode 245, learn about Workamping in remote Alaska at Wrangell Lodge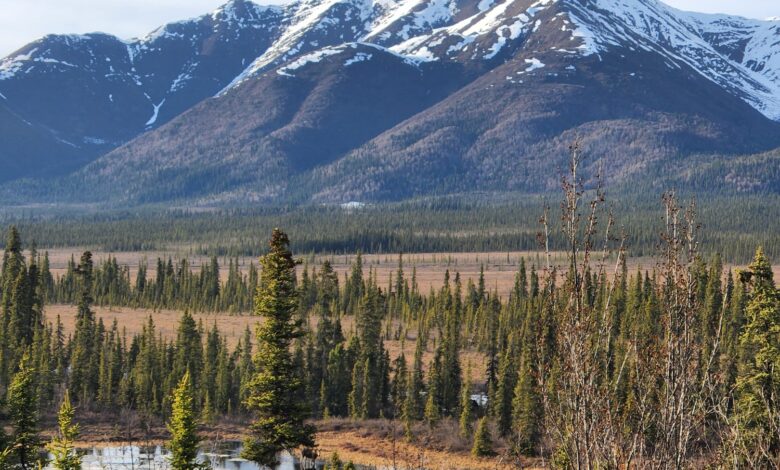 Podcast: Play in new window | Download | Embed
Subscribe: Google Podcasts | Spotify | TuneIn | RSS
Today we are going all the way up to the Last Frontier to speak with an employer about an incredible opportunity to experience the vast Alaskan wilderness from the comfort of a unique lodge.
Michael Rego is the owner of the Wrangell Mountains Wilderness Lodge, which is in a very remote part of Alaska, about 200 miles from the Canadian border. The lodge is actually located within the Wrangell St. Elias National Park and Preserve.
The lodge is about 60 years old, but Michael bought it five years ago. There is a volcano nearby along with a historic mine, but people come to the lodge for its natural scenery. The area is home to one of the largest migrations of golden eagles in the world.
People must be intentional about visiting the lodge. It is not a place people will encounter while traveling around Alaska. The facility consists of five cabins and several guest rooms in the main lodge. About 110 guests booked reservations this year, and Michael hopes to double that in 2024.
He is looking to hire five Workampers next year. Guest associates help prepare meals, do gardening and clean the cabins or rooms, when necessary. He is also looking for maintenance and landscaping workers who also help shuttle guests to nearby sites. One Workamper is needed as a full-time cook.
The lodge is completely off-grid and self-sufficient, when it comes to electricity. So, Workampers can only tap into 10 to 15 amps of service. However, Workampers can stay in the lodge or cabins, if they desire.
The season starts around May 15 and ends between Sept. 20 and Oct. 1, depending upon the weather. Workampers are expected to put in 36 to 40 hours a week, but can work up to 60 hours, if they desire. The jobs start at $15 per hour, and that can go up to $22.50, depending upon experience and the ability to work without supervision.
Workampers receive a travel stipend, if they complete their commitment, and also share in any tips left by guests for their rooms or meal service. Workampers can also use the lodge's equipment, such as canoes, bicycles or basic camping equipment.
The area really is remote. The road is paved, except for about nine miles of gravel to get to the lodge itself. The closest grocery store is 100 miles away, and the closest stoplight is 300 miles away. In fact,  only 10 Alaskans live full time within 20 miles of the lodge.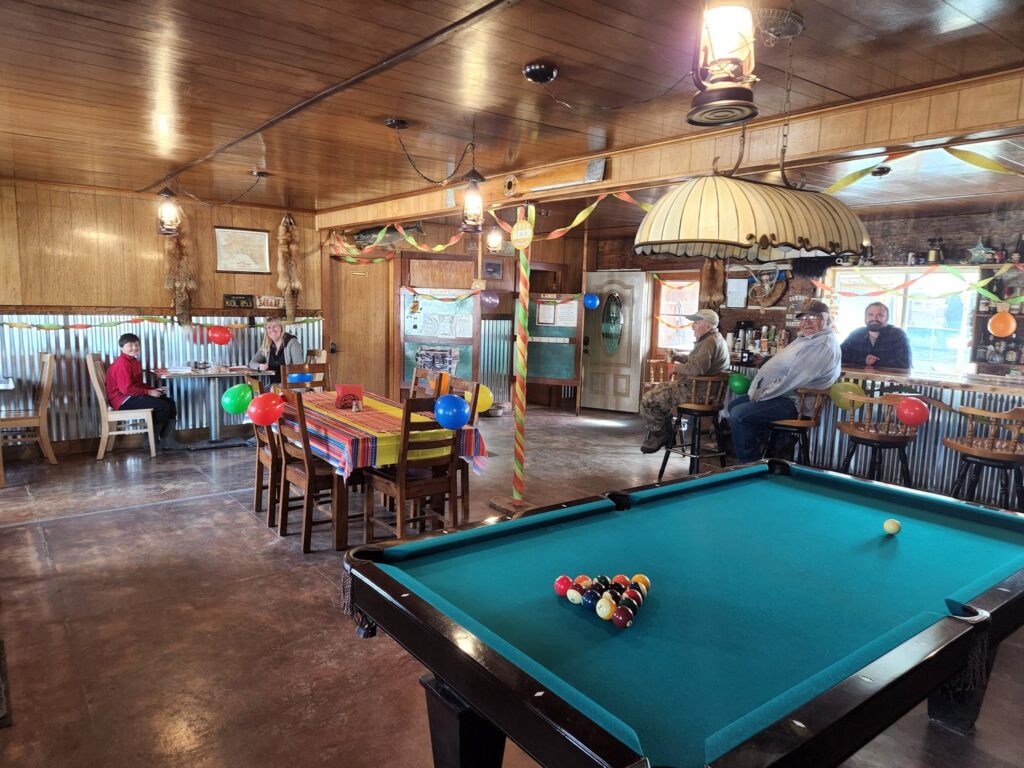 Yet, Workampers can enjoy watching plenty of sheep, moose and caribou. It's 20 miles from a glacier, but surrounded by mountains with 16,000-foot peaks. The Northern Lights also make an appearance upon occasion.
Workampers will have time to enjoy the Alaskan wilderness. Michael allows them to set up schedules to four 10-hour days in order to enjoy three-days off in a row. If they'd like to visit Fairbanks or Anchorage, it's about six hours to either location. But, when they do, Workampers can be compensated for making supply runs to the big cities on behalf of the lodge.
No really technical skills are required to work at Wrangell Mountain Wilderness Lodge. However, having the right attitude is essential. The ability to work well without supervision is a big plus. Michael would like to talk to people who have food prep or kitchen experience, as well as people who have construction experience.
He will train Workampers for other tasks, such as helping to maintain the power generation system. Yet, the work isn't too difficult. Even Michael's teenage children can do many of those jobs.
Michael is accepting applications right now for work starting next May. For more information, visit www.at28mile.com or send a resume to [email protected]. That address has three Ls in Wrangell Lodge.
Today's episode is sponsored by Workamper News. If you have more questions than answers when it comes to the Workamping and RVing lifestyle, then don't worry, Workamper News has your back.
Attend a free, monthly Workamping Q&A webinar to get your questions answered.  Each month, the knowledgeable team behind Workamper.com hosts a free, live webinar where they answer questions submitted by folks, just like you, who are learning about the lifestyle, just getting started, or who have been Workamping for a while.
They cover topics like, what kind of Workamping jobs are available, what do those jobs pay, tips for writing a Workamper resume, questions to ask an employer, what type of RV is best, how to get your mail as an RVer, and much more.
In the description of each video, you'll find the list of questions that were answered so you can quickly jump to the sections you want to hear. Register for the next live webinar at workamper.com/answers.  Or listen to detailed answers now by watching the recordings of past Q&A webinars on the Workamper News YouTube Channel at youtube.com/workamper and click on the "Q&A on Workamping" playlist.
That's all I have for this week's show. Next time, I will be speaking with the CEO of AdventureGenie about an exceptional app to help Workampers and RVers better plan their trips, so be sure to tune in for that interview. Thanks for listening!