Podcast Episodes
Bob Brammer talks about Stromberg Carlson and its line of RV accessories on Episode 067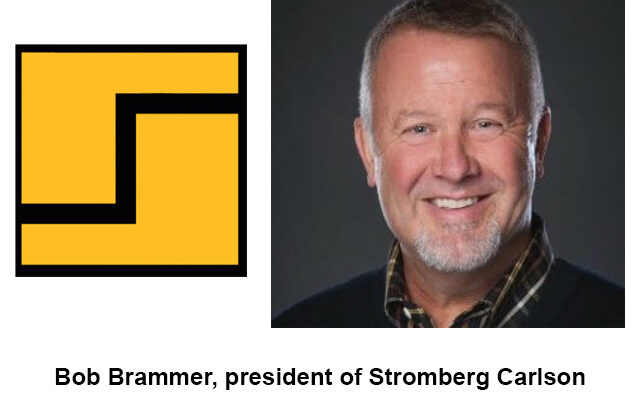 Podcast: Play in new window | Download | Embed
Subscribe: Google Podcasts | Spotify | TuneIn | RSS
Today we will talk with the president of a well-known supplier firm about their products that really help enhance the RV lifestyle and the RVing experience.
Bob Brammer is the president of Stromberg Carlson, a company headquartered in Traverse City, Mich.
He grew up in the business founded by his grandfather in the 1950s. The company started making tools for the automotive and aerospace industries. Then, the firm stumbled into the mobile home market by manufacturing steps, skirting, doors and windows.
Over the years, that evolved into the RV market where Stromberg Carlson makes a number of components found on RVs, like handrails, leveling jacks, steps and fifth wheel landing gear.
The company also produces products that just make RVing more fun, practical and safer.
Bob got involved in the business in a roundabout way. He had left to go to college, got married and had big plans to enter the advertising world. One night, he met his father at a restaurant and they talked about some troubles his dad was having at the company.
A short time later, his dad offered him a job and Bob moved back to his hometown to work for the family business. When his father died in 1995, Bob took over the company and it has been producing innovative RV products ever since.
Bob Brammer is unique in that he actually owns and uses RVs, and has for most of his life. That gives him a wonderful perspective in creating products to address problems RVers commonly experience.
He shares some of his most memorable RVing experiences, but then also describes some of the firm's more popular products, like the Lend-A-Rail handrail that makes it much easier to get in and out of RVs.
Bob also talks about some accessory products that RVers really enjoy, such as the Stake and Grill, which allows people to cook over open fire by pivoting the grill on and off the fire. The grill itself is constructed so that vegetables and hot dogs can't fall off.
The company also has several clotheslines that campers really enjoy using to hang out wet towels and swimsuits.
Stromberg Carlson also offers simple devices that help keep RVs organized. The Hose and Cord Caddy makes it easy to store hoses and power cords when not in use, and keeps campsites tidy when in use.
I have been up to Stromberg Carlson's factory and warehouse in Traverse City, Mich., several times. It is a first-class operation run by true professionals who really care about customer service.
The firm was built on solid Midwest values and the people working there are just nice folks.
They really listen to RVers to discover where they are frustrated in the camping experience, then the staff finds a way to fix that problem with a new product.
Because Bob and many of his staff are active outdoor enthusiasts, too, they are talking to RVers all the time. Just hearing them say, "I wish there was an easier way to store these hoses," turned into a product that was quickly adapted to accommodate power cords, too.
Just knowing that guys sometimes have a hard time squeezing into the confines of an RV shower, led to the development of the Extend-A-Shower to give them a few more inches of room without remodeling the RV.
It's products like that that really enhance the RVing experience, especially when people like Workampers spend all their time living, working and playing in their RVs.
I'd encourage people to check out the company's complete product line by visiting www.strombergcarslon.com then do what Bob suggests and visit a local RV dealer to buy the product and get help installing it, if necessary. The website features a convenient dealer locator, too.
Workamper News, a magazine and online publication, connects RVers to full- and part-time jobs around the country. Whether it is running a business from your RV or working short-term jobs for a variety of employers, Workamper News can give you information to help plan a course to live your own dream and get you on the road faster than you thought possible.
For more information about opportunities to live, work and play in your RV, visit www.workampernews.com.