Podcast Episodes
Jason Weiner describes juggling jobs and life on the road in Episode 099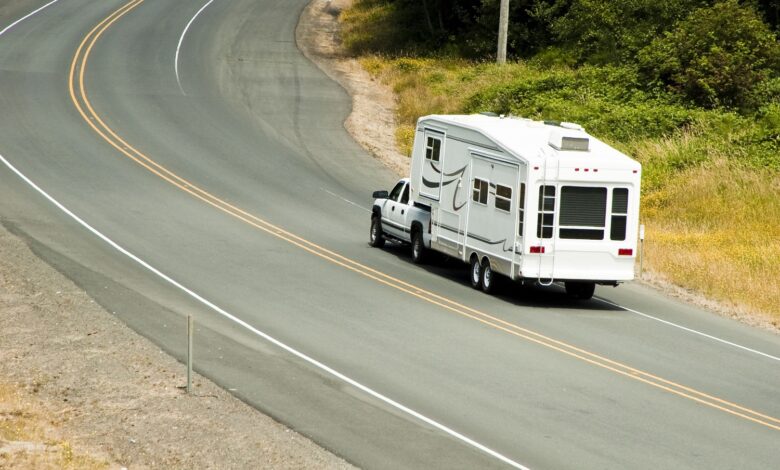 Podcast: Play in new window | Download
Subscribe: Google Podcasts | Spotify | Stitcher | TuneIn | RSS
Today we are going to talk to a Workamper who was facing an empty nest when he and his wife decided to live out their travel dreams to become full-time RVers.
Jason Weiner and his wife, Amanda, were at a crossroads after their daughter grew up and ventured out on her own. They were just going through the motions of going to work and coming back to a quiet house day after day.  That time period also coincided with a realization that Jason had hit a career wall in the tech industry and he either needed to find something else to do or start over.
They had been thinking about the RV lifestyle for a while, and had even attended the Workamper Rendezvous. They bought a 42-foot fifth wheel in March 2019 and started their adventure.
Amanda still works at a job, but remotely, as a sales administrator for a global software company. Jason, on the other hand, has enjoyed several short-term Workamping jobs.
Jason explains why the couple settled on a 42-foot RV, and the primary benefit was the ability to have separate living zones so they wouldn't interfere with each other, especially when Amanda was working.
He primarily works campground jobs and has developed a lot of experience doing landscaping and general maintenance. Jason also completed classes at the National RV Training Academy so that he can keep his own RV in working order and help others if they have problems, too.
Jason explains what he has done in the past and what he will be doing on his new assignment in Arizona.
One of the couple's favorite perks is a VIP card, which they have received at several Workamping jobs. It gives them free admission or discounts to a variety of attractions, restaurants and shows.
Jason noted he liked the short-term aspect of working different jobs, but also mentioned it's a bittersweet experience. Just as he gets to know a company and the people he works for, it seems the job ends. Still, he likes the ability to travel, visit new places and enjoy a variety of RVing and working experiences.
He also described some challenges he faced on the road, including a surprise hailstorm and the issues related to downsizing from a sticks-and-bricks home to even a large fifth wheel. But, after experiencing the lifestyle for a while, the couple is looking at downsizing again to a smaller RV.
That's what happens for most Workampers. They are always learning and tweaking things as they travel and talk to other RVers.
Jason thinks attending the RV Fundamentals course at the National RV Training Academy gave him the skills to fix just about any problem he has encountered with his RV. The class saved them some money and it puts Jason in a good position to feel he can communicate effectively with technicians and know what they are talking about.
When Jason's job in Arizona ends in a few months, they are looking forward to moving to a northern climate to escape the heat. I appreciated his advice for how they investigate potential locations and jobs. Finding a job can pose challenges because although they are traveling as a couple, only one person is available to work a short-term assignment.
But, through the jobs he finds at Workamper.com, Jason is able to find something that works out for everyone.
Workamper.com is the ideal place to start learning about the RV and Workamping lifestyle. There are a number of videos and well-researched articles that you can peruse to guide you through planning your experience.
You can also take advantage of a number of tools to help you find a great job, prepare a resume and prepare for your life on the road.
There are some free aspects to the Workamper.com website, but upgrading your membership options gives you even more valuable tools and more access to some premium information. For more details, visit www.workamper.com.
This episode is sponsored by the National RV Training Academy in Athens, Texas. The academy's one-week live training or home study course will teach you everything you need to know to fix about 80 percent of the problems people experience with their RVs.
You can also sign up for additional training to become an RV inspector, campground technician or to provide mobile RV service. For more information, visit www.nrvta.com.