Podcast Episodes
Episode 064 features Sherry Davis with the Maine Forest and Logging Museum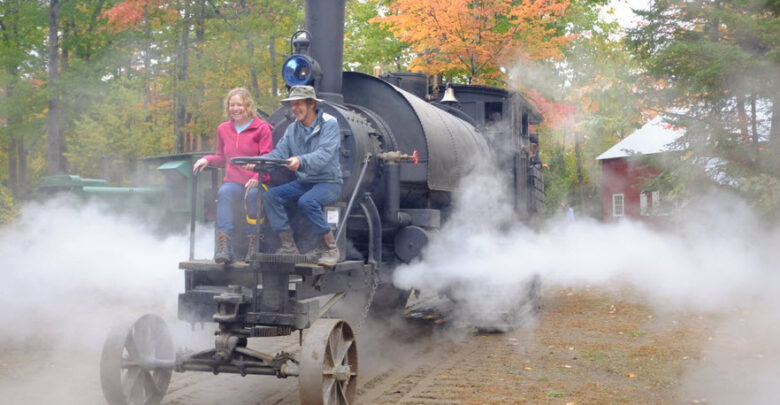 Podcast: Play in new window | Download | Embed
Subscribe: Google Podcasts | Spotify | TuneIn | RSS
Today we will talk with the director of a living history museum in Maine that preserves equipment used to develop the state's logging industry.
Sherry Davis is the director of the Maine Forest and Logging Museum, which is located just outside of Bangor, Maine.
She is looking for volunteer Workampers to live onsite and open the various buildings and staff the gift shop when the museum is open. They also help keep the grounds clean and in good shape.
On Tuesdays and Thursdays, other volunteers arrive to demonstrate the equipment and explain how it would be used in logging operations. So, she likes to have the gift shop open on those days.
Sherry describes the history of the museum and the types of equipment it has on display. She also explains how other Workampers have assisted the park in the past.
The museum offers a very flexible work schedule and Sherry is appreciative of any help she can get.
It is a rustic location, so there are not a lot of amenities. Electricity is available by generator, but the park is installing solar power this year, which Workampers can tap into rather than using their own generator. Waste is dumped into portable containers, which are then dumped inside outhouses.
Like I said, it's a rustic location reminiscent of an old logging camp, yet it's only 20 minutes from Bangor, which is a city of about 32,000 people.
It sounds like a very low-key position that would be ideal for a self-starter who appreciates flexibility.
There are no set hours, no set schedule and no real expectations. The Workampers just need to ensure the gift shop is open from time to time, and be able to answer questions for guests who visit the museum.
If you have construction skills or are good at sprucing things up, Sherry would be especially appreciative of any contribution you could make to improving the facility. It sounds like the museum could also use someone who is skilled in electricity to help repair generators or enhance their electrical system.
These are short-term positions lasting a month or two, but the flexibility of hours worked ensure you'd have plenty of time to explore one of the prettiest states in America.
You'd basically be boondocking with some access to electricity, water and the ability to dump tanks. However, wi-fi service is available at the gift shop.
If you'd like to spend some time in New England and have a place to park the rig while you explore the area, then I'd encourage you to reach out to Sherry Davis at [email protected] or by calling 207-974-6278. The website is www.maineforestandloggingmuseum.org.
Workamper News, a magazine and online publication, connects RVers to full- and part-time jobs around the country.
Whether it is running a business from your RV or working short-term jobs for a variety of employers, Workamper News can give you information to help plan a course to live your own dream and get you on the road faster than you thought possible.
For more information about opportunities to live, work and play in your RV, visit www.workampernews.com.