Podcast Episodes
In Episode 227, Phil Uecker describes how he supports a travel lifestyle by fixing and inspecting RVs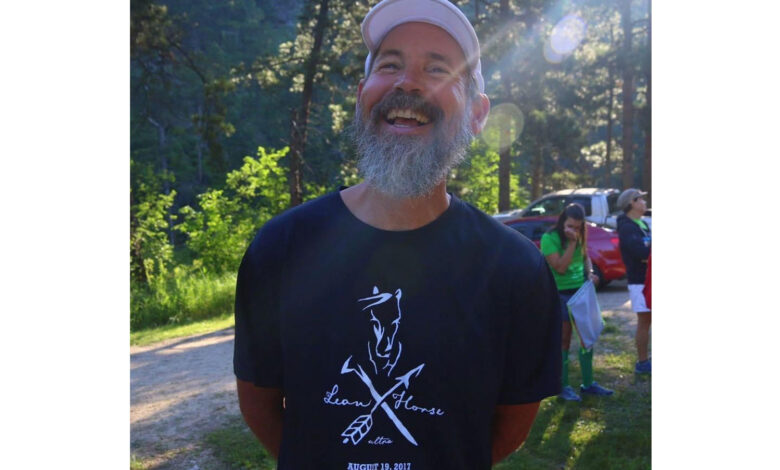 Podcast: Play in new window | Download | Embed
Subscribe: Google Podcasts | Spotify | Stitcher | TuneIn | RSS
This week I will be interviewing someone who makes a living inspecting RVs as well as repairing them. Doing so, gives him lots of flexibility.
Phil Ueker, owner of Phil's RV Service, spends his winters in Texas and his summers in the spectacular Black Hills of South Dakota, which is a very popular destination for RVers as well as Workampers.
For 28 years, Phil worked in the steel industry. Born in Minnesota, he grew up in Wyoming and later moved to Texas. After retiring three years ago, Phil and his wife moved to South Dakota where he started an entirely new venture inspecting and fixing RVs.
In addition to working, the couple also spends several months a year traveling in their own fifth wheel and supporting their travel lifestyle by fixing RVs at campgrounds they're visiting.
As a mobile RV service technician, he always takes care of customers wherever they may be. That's a tremendous advantage for RVers because it means they don't have to unhook everything, drive their unit to a repair center and leave it there until a repair can be completed.
Phil and his wife had planned to do more RVing before he found out his job was being eliminated. After retiring, Phil spent a lot of time fixing up and modifying his own RV, as well as making repairs to RVs owned by friends and family members. That's how he realized there was a severe shortage of trained RV technicians.
He figured if he was going to be spending a lot of his time fixing RVs, then he should be able to make a living doing that. Phil attended classes at the National RV Training Academy, or NRVTA, in Athens, Texas, which was located about two hours from where the couple lived at the time.
At first, Phil took classes to be a certified RV inspector, then he returned to NRVTA to take advanced training to learn how to fix RVs, too. That gave Phil a lot of flexibility. He does more inspections during the winter when he's in Texas, but focuses more on repairing RVs when he's in South Dakota.
When it comes to RV inspections, Phil strongly encourages people to have RVs inspected before they buy them just to avoid surprises. An inspection provides a thorough, top-to-bottom evaluation of the condition of a recreation vehicle. That enables a buyer to make an informed decision regarding the true condition of the RV. An inspection also helps identify things that may need to be repaired either before taking possession or at some point down the road.
The final reports are incredibly detailed and include dozens, if not hundreds of photos. That allows people to get RVs inspected even if the buyer doesn't have a chance to view the unit because it is located in a different state. Phil said he uses a 90-page checklist to ensure nothing is missed during an evaluation.
The inspection looks for obvious things, like whether appliances and outlets work properly, but also for things that might not be visible, such as whether there is any mold or water incursion into the RV or its compartments. Special tests can also analyze the condition of motorhome engines and transmissions as well as onboard generators.
Inspections can take six to eight hours to complete an evaluation and prepare a final report. Phil charges between $695 to $1,200 for a full inspection. Buyers can sometimes use the results to negotiate better deals on the purchase price or get things fixed before they take possession.
I appreciated Phil's explanation regarding hiring a trained and certified RV inspector compared to asking someone who is familiar with RVs to look over a unit. Yes, you really do get what you pay for.
Phil also noted that it is possible for people to make a good income by either working full-time or part-time. It all depends upon whether they treat the venture like a business or a hobby.
People who are interested in connecting with Phil, or hiring him to either inspect an RV or fix one, can visit www.philsrv.com.
Today's episode is sponsored by Workamper News. With its Diamond and Platinum membership tools, Workamper News is much more than just a job-listing website. When you put the tools of this professional service into action, you'll find out just how easy it can be to turn your Workamping dreams into reality.
The one-year memberships open the door to a one-stop-shop for all-things Workamping. Being the original resource for Workamping, you'll find the largest number of job listings, be able to connect with a community of Workampers, and view resources compiled by experts who have been enjoying the RV lifestyle for many years.
If you're serious about leading a successful and enjoyable Workamping lifestyle, then a Diamond or Platinum membership is for you.  You can even get started with a free 30-day trial by visiting www.workamper.com/trial. Embark on new adventures today with the support of Workamper News behind you!
That's all I have for this week's episode of the Workamper Show. There are a few options for next week and I'm not sure which one we'll select. But, it is hard to believe the official start of the summer camping season begins this weekend. So, on behalf of all of us at Workamper.com, we wish you a safe and memorable summer season. Thanks for listening!