Podcast Episodes
In Episode 169, Christina Joyner describes lucrative Workamping opportunities with Southern Cross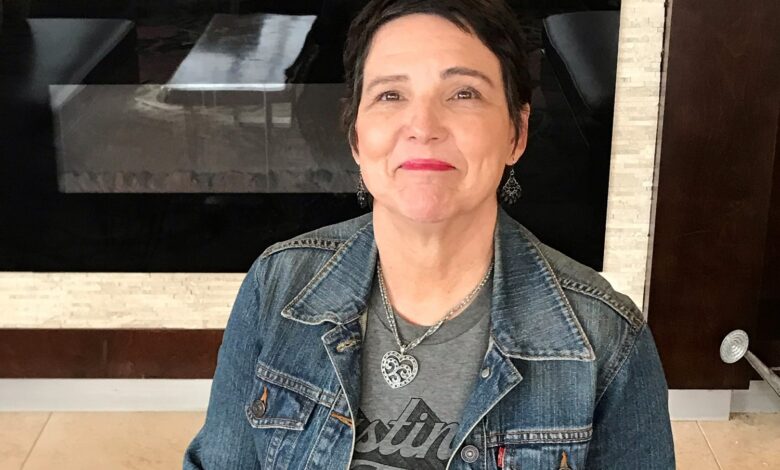 Podcast: Play in new window | Download
Subscribe: Google Podcasts | Spotify | Stitcher | TuneIn | RSS
Today I will be speaking with a Workamper who actually hires other Workampers to help detect natural gas leaks for utility companies throughout America.
Christina Joyner and her husband have been Workampers for Southern Cross for several years conducting surveys of underground natural gas lines in communities across the country. The company just celebrated its 75th anniversary. Utility companies hire Southern Cross to help monitor the condition of underground pipes by using sensitive sniffer equipment to detect any natural gas seeping up through the ground.
Workampers walk above the gas lines and record their findings, which utility companies use to immediately dispatch crews to fix potentially major leaks, or to schedule routine maintenance. Workampers are hired primarily from March to October for projects ranging from a few days to several months.
The job is one of the most lucrative Workamping positions on the market and the firm hires singles and couples. Southern Cross pays a starting wage of $15 per hour with a 50-cent raise within 60 days and another 50-cent raise at 180 days. Plus, Workampers receive a $300 weekly per diem fee to help cover RV park expenses as well as $120 for every 300 miles they travel.
When moving their RVs to a new area, Workampers receive 83 cents per mile. When using private vehicles for local travel to various neighborhoods, they receive 58 cents per mile as well.
Most jobs require 40 hours per week with weekends off. Shifts vary from 7 a.m. to 3:30 p.m. five days a week or four 10-hour shifts Monday through Thursday.
The job does require a lot of walking, about 3 to 10 miles per day, and Workampers do have to carry a rather bulky leak-detection tool with them as they walk along roads or onto private property. Some jobs also require Workampers to evaluate gas meters in use at homes and businesses.
The couple, who have been full-time RVing since 2017, has six children and eight grandchildren scattered in various locations, so the job allows them to make giant loops to connect with them all. The Joyners live in a specially-modified fifth wheel and Christina describes some of the changes they made to enhance their travel experience.
The company has 60 Workampers already, but keeps expanding the services it provides to utility companies, so there is a constant need for additional people.
The job is safe in that Workampers aren't exposed to dangerous levels of natural gas, nor do they enter private yards where dogs are present. Best of all, because the sniffer equipment can't get wet, Workampers do not have to work in the rain or freezing conditions.
The most important trait required for the job is integrity. It is essential that Workampers be honest in reporting that they have surveyed a specific neighborhood. Utility companies trust Southern Cross to help them remain in compliance with federal laws and regulations. The firm wants Workampers to detect as many leaks as they can because the firm has a reputation among its clients for doing that.
Workampers undergo a month of training, including one week of virtual training followed by three weeks in the field.
There is some flexibility in work assignments so that Workampers who need time off for special events are able to do so. Many Workampers take the winter off, but there is a furlough policy allowing them to take 90 to 120 days off while maintaining their tenure and seniority with Southern Cross.
For more information about this opportunity and directions for applying for one of the Workamping jobs, visit www.southerncrossinc.com/careers.
This episode has been sponsored by Workamper News. With its Diamond and Platinum membership tools, Workamper News is much more than just a job-listing website. When you put the tools of this professional service into action, you'll find out just how easy it can be to turn your Workamping dreams into reality.
The one-year memberships open the door to the one-stop-shop for all-things Workamping. Being the original resource for Workamping, you'll find the largest number of job listings, be able to connect with a community of Workampers, and peruse resources compiled by experts who have enjoyed the lifestyle for many years.
Most Diamond and Platinum members receive inquiries from their online resumes within a day of being posted. The Workamper Experiences section has been piling up reviews of employers since 2007.  Each archived issue of the Workamper News magazine lists hundreds of jobs.  Hotline jobs are emailed right to you, for the states you're most interested in visiting.
If you're serious about leading a successful and enjoyable Workamping lifestyle, then a Diamond or Platinum membership is for you.  You can even get started with a free 30-day trial by visiting www.workamper.com/trial. Embark on new adventures today with the support of Workamper News behind you!
That's all I have for this week's show. Next time, I'll be speaking with a Workamper who develops websites for clients while traveling wherever he wants to go. You can find out more information on the next episode of The Workamper Show. Thanks for listening!