Podcast Episodes
Bill Linsenmeyer describes Your Best Address services on Episode 194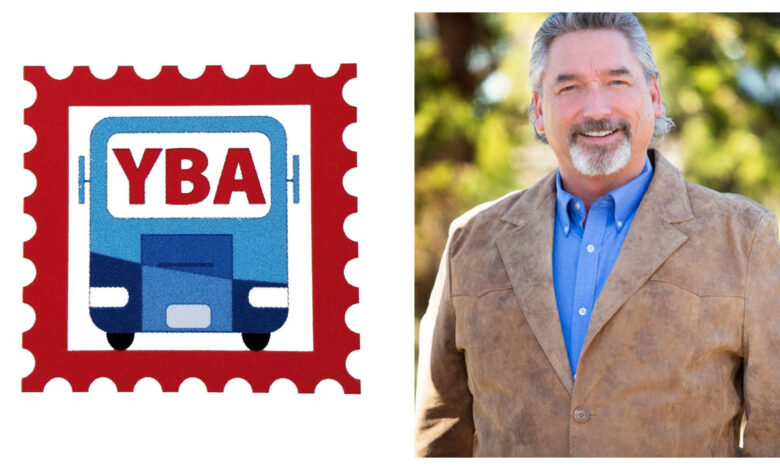 Podcast: Play in new window | Download
Subscribe: Google Podcasts | Spotify | Stitcher | TuneIn | RSS
Today, I am talking with a business owner who provides a valuable service to Workampers in that he operates a mail forwarding service, but also helps RVers establish South Dakota residency.
Bill Linsenmeyer is the owner of Your Best Address. The company has been in business since 2005 and Bill took it over in 2017.  It is a mail forwarding service based in Sioux Falls, S.D., but the company also helps people live a better mobile lifestyle by assisting them with things like vehicle registration, voting, setting up businesses and getting a South Dakota driver's license.
For mail forwarding, Workampers pay $17 per month to establish a legal address in South Dakota, where all their mail can be forwarded – packages included. Then, people simply set up a schedule to have the mail delivered wherever they may be or they can have it held and forwarded on demand.
For $30 a month, Your Best Address will digitally scan every envelope so Workampers can see what arrived that day. Then, for an additional fee, Workampers can direct the company to open the envelope and scan the contents, then decide to hold the mail, forwarded it or securely shred it.
For establishing residency, Your Best Address helps Workampers complete the required paperwork, then assists them in taking necessary steps to secure a South Dakota driver's license. The firm will even help register vehicles.
People who just need mail forwarding on a seasonal basis can establish a short-term plan with Your Best Address, too.
If you operate a business on the road, Your Best Address can help with all the forms to get the firm registered in South Dakota. It can even serve as the registered agent meaning Your Best Address will serve as the official point of contact for all business-related mailings.
When people hit the road as Workampers, there are a number of important decisions they need to make. Fortunately, companies like Your Best Address can help them make a seamless transition from a sticks-and-bricks residency to a truly mobile lifestyle.
One of the first big decisions Workampers need to make before hitting the road is to determine what state they will call home. That location is often called their official domicile and it will determine where they pay taxes and where they vote.
South Dakota, where Your Best Address is headquartered, is a popular option for many people because residents pay no state income tax. Vehicles can also be registered without the mandatory emissions testing required by some states.
People who wish to remain residents of their current state can still use Your Best Address for its mail forwarding services. Workampers do not need to be South Dakota residents to have their mail forwarded to Your Best Address. It's a super-convenient service because Workampers don't need to worry about having someone routinely check their mailboxes and forward important mail to them.
When I was a full-time RVer, having a mail forwarding service made it very easy for me to run a business on the road. Every day a new envelope arrived, I'd get a notification so I could log in and see who it was from. Then, I could decide to pay a fee for the firm open an envelope and scan the contents. After reviewing that, I could opt to hold the envelope for the next mass shipment of mail, forward it immediately or simply shred the document.
As a business owner, the ability to have a third-party company open an envelope and deposit checks on my behalf was a game changer for ensuring a consistent cash flow.
I opted to remain an Arizona resident when I was a full-time RVer, but I know a number of people who did become South Dakota residents and they were very happy with their decision.
For more information or to connect with Bill Linsenmeyer, visit www.yourbestaddress.com. The company does offer discounts, so be sure to inquire about those when signing up.
Today's episode is sponsored by The Dreamer's Journey, it is an online course and community produced by Workamper News. Life is way too short to keep your dreams on hold, so don't be held back by fear because you were designed for more!  Get started in the RV lifestyle the right way with this comprehensive guide.
For just $29.95 for one year of access, Dreamers have unlimited viewing of 50-plus videos to learn things like what type of RV to buy, goal setting, how to budget for the adventure, developing a positive mindset, setting up a domicile and operating a small business on the road, plus everything about Workamping and how to find the right job for you. Each video is 30-90 minutes long to give in-depth coverage on each topic
There's no wrong time to get started.  For more information, visit www.rvdreamersjourney.com.
That's all for this week's show. Next week, I'm crossing the Atlantic to speak with a man who runs a mobile business from his RV as he travels all over Europe. Who said Workamping was confined to North America? I'll have that interview on the next episode of The Workamper Show.
By the way, we learned this week that these podcast episodes have been downloaded more than 100,000 times. So I want to thank you for your support and ask that if you like this show, please consider leaving a review where you download the episodes. Thanks for listening!