Podcast Episodes
In Episode 242, Sherrie Hicks describes Workamping opportunities at Storyland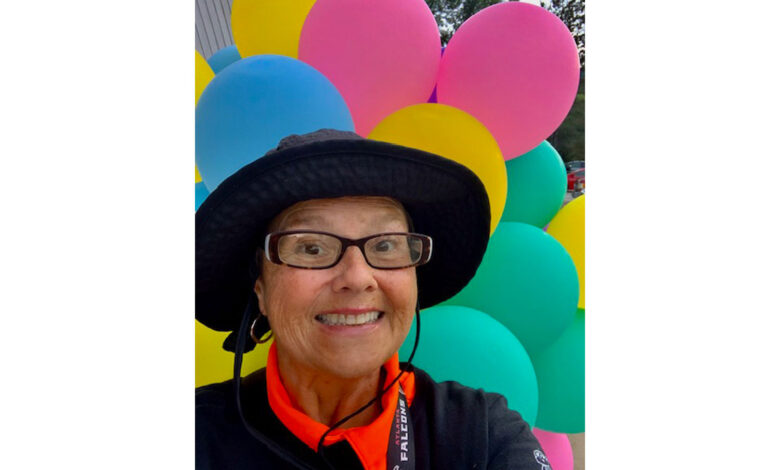 Podcast: Play in new window | Download | Embed
Subscribe: Google Podcasts | Spotify | Stitcher | TuneIn | RSS
Today I will be speaking with a Workamper who is involved in recruiting other Workampers to help at an amusement park in New Hampshire.
Sherrie Hicks has been working for Storyland amusement park in Glen, N.H., near the beautiful White Mountains.
The 70-year-old park has been entertaining families for generations by promoting popular nursery rhymes and children's stories. But, the park keeps growing, too. Storyland has already added an aquarium and will open a waterpark in 2024.
However, it's not just for kids. Storyland hosts a very popular Nostalgia Night event four times a year for people at least 21 years old. In addition to the rides and games, those events feature special music and dancing, too.
Storyland is not as large as some other amusement parks, Sherri has worked at in the past. But, she likes the atmosphere and what she calls the "heart of the park" for the way it takes care of guests and employees.
Next year, Storyland will have 20 RV sites available for Workampers. The park hires solos, couples and families with teenagers. Help is needed at the front gate, with maintenance, housekeeping, groundskeeping, rides and attractions, as well as food and beverage.
Workampers are cross-trained to work multiple positions, so there is greater flexibility in the types of jobs they can perform.
Sherri said the more flexible Workampers are, the more opportunity there is for additional hours and better positions.
The seasonal jobs begin in early May for orientation and training so Workampers and the park will be up-to-speed when Storyland opens a week or so before Memorial Day.
Storyland asks Workampers to make a commitment through the first weekend of October.
The park is only open on weekends during the fall, but there is still plenty of things for Workampers to do, such as prepping Storyland for winter and planting flower gardens so they are in full bloom come spring.
Workampers are expected to put in about 30 hours a week, with all hours paid at rates starting around $14 per hour. However, people can easily work full-time, if they'd like. In addition to pay, Workampers also receive a free full-hookup RV site.
When people aren't working, there are plenty of things to do in the local area. The region is popular with hikers, kayakers, tubers and people who like to fish. Storyland is located at the edge of the White Mountain National Forest, which features lots of trees and rivers. During winter months, the area is popular with people who like to ski.
The park is only 30 minutes from Maine and less than three hours from Boston. If you'd like to experience a truly different culture, Montreal, Canada, and French-speaking Quebec are within driving distance.
But, Workampers really don't have to travel to find things to do. One of the perks of working at Storyland is that all Workampers receive a White Mountains Attraction Passport, which gives them free or greatly-reduced admission to dozens of attractions in that region.
Storyland is owned by Palace Entertainment, which also owns a number of attractions around the United States and even overseas. Workampers can very easily move from one job to another within the Palace Entertainment family of companies.
To apply for a job, Workampers can visit www.storylandnh.com. From there, just click on the employment tab to see open positions and submit an application.
Today's episode is sponsored by Workamper News. If you have more questions than answers when it comes to the Workamping and RVing lifestyle, then don't worry, Workamper News has your back.
Attend a free, monthly Workamping Q&A webinar to get your questions answered. Each month, the knowledgeable team behind Workamper.com hosts a free, live webinar where they answer questions submitted by folks, just like you, who are learning about the lifestyle, just getting started, or who have been Workamping for a while.
They cover topics like, what kind of Workamping jobs are available, what do those jobs pay, tips for writing a Workamper resume, questions to ask an employer, what type of RV is best, how to get your mail as an RVer, and much more.
In the description of each video, you'll find the list of questions that were answered so you can quickly jump to the sections you want to hear. Register for the next live webinar at workamper.com/answers.
Or listen to detailed answers now by watching the recordings of past Q&A webinars on the Workamper News YouTube Channel at youtube.com/workamper and click on the "Q&A on Workamping" playlist.
That's all I have for this week's show. Next time, I will be speaking with a couple who have been working for a while about the places they've visited and the jobs they've held. I'll have that interview on the next episode of The Workamper Show. Thank you for listening!