Podcast Episodes
VaRonica Jackson describes a fun, frustrating and scary first Workamping job experience on Episode 233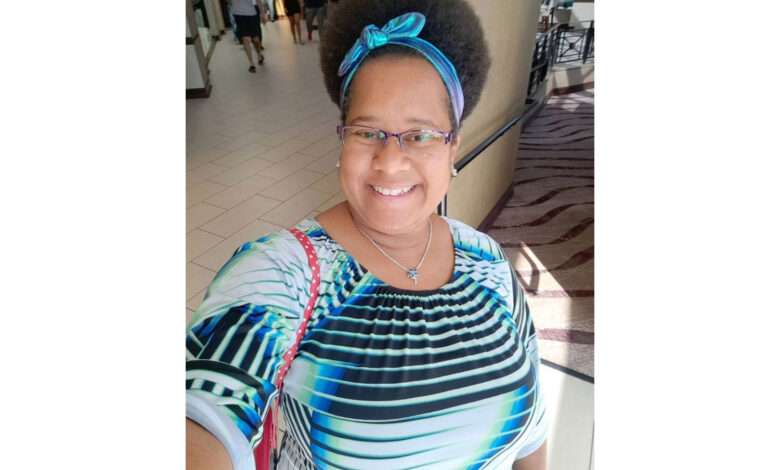 Podcast: Play in new window | Download | Embed
Subscribe: Google Podcasts | Spotify | Stitcher | TuneIn | RSS
Today I will be speaking with a Texas woman about her first Workamping experience at a campground in Wisconsin that featured enjoyable moments, frustration and even a scary encounter with a bear.
Today's episode is sponsored by Workamper News. If you have more questions than answers when it comes to the Workamping and RVing lifestyle, then don't worry, Workamper News has your back.
Attend a free, monthly Workamping Q&A webinar to get your questions answered.  Each month, the knowledgeable team behind Workamper.com hosts a free, live webinar where they answer questions submitted by folks, just like you, who are learning about the lifestyle, just getting started, or who have been Workamping for a while.
They cover topics like, what kind of Workamping jobs are available, what do those jobs pay, tips for writing a Workamper resume, questions to ask an employer, what type of RV is best, how to get your mail as an RVer, and much more.
In the description of each video, you'll find the list of questions that were answered so you can quickly jump to the sections you want to hear. Register for the next live webinar at workamper.com/answers.  Or listen to detailed answers now by watching the recordings of past Q&A webinars on the Workamper News YouTube Channel at youtube.com/workamper and click on the "Q&A on Workamping" playlist.
Success comes when opportunity meets preparation. Workamper News is here to help you achieve that success.
VaRonica Jackson was born and raised in Texas. Now in her late-40s, the Navy veteran and mother of three sons had always wanted to travel.
In 2021, she gave herself a birthday present by purchasing a 19-foot Class C motorhome from Cruise America. Since then, she has traveled with her Yorkie dog and, occasionally, her boyfriend.
To give her the opportunity to truly explore an area of the country, she looked for a Workamping job that would be fun and challenging. She found it at a KOA in northern Wisconsin where VaRonica served as a driver taking guests on inner tubing excursions at a nearby river. She later became an activities coordinator.
One hot afternoon, VaRonica and some coworkers opted to go tubing themselves. About 20 minutes into the trip, they encountered a black bear in the middle of the water cooling himself as well. VaRonica describes their reaction to the animal about 30 feet from where they were desperately clinging to a branch hanging over the river.
From VaRonica's storytelling, I wish I had seen a video of that encounter. Afterward, she and her coworkers became local legends.
She describes her jobs escorting campground guests to and from their tubing excursions as well as her work planning activities for the campground. VaRonica also talks about being a person of color on the staff in a part of the country that doesn't have many melanted people living there. Yet, other dark-skinned people who were visiting the campground were excited to see a person of color working there.
The job had some challenges, too. As a disabled veteran, VaRonica's experience proved to be physically challenging at times. After a particularly trying experience, she had to leave the job early.
As funny as the bear incident was, VaRonica's experience reiterates an important truth about jobs today. As happens so often, people don't quit great jobs; they leave bad managers.
VaRonica's experience provides a good lesson for anyone supervising other people – and for all people actually. If you feel someone isn't doing a job the way it should be done, it is essential to speak to that person privately without berating him or her publicly.
Otherwise, what could be a beneficial learning experience for a worker and memorable mentoring opportunity for a supervisor becomes a humiliating situation that can leave someone feeling disrespected and unappreciated.
Communication is vital for any Workamping job to succeed. I like that VaRonica was upfront about her disability when applying for the job.
As an experienced school bus driver, the opportunity to shuttle people to and from tubing excursions seemed like an ideal job for VaRonica. However, when the weather was too cold for people to want to go tubing, she was reassigned jobs that required some rather strenuous physical activity. She tried to perform the jobs, but found it too difficult.
So, she talked to her boss to find out if there was something else she could do. Working as an activities coordinator was an ideal job for VaRonica because, despite physical limitations, she could still engage guests in various activities and help them enjoy a memorable time. When faced with a challenging situation, communication almost always works to clear up misunderstandings.
I know VaRonica would love to get to Alaska someday, but she's headed to the Great Smokies in North Carolina this summer where she will once again be working as an activities director. So, I wish her the best of luck in that experience. Hopefully, she won't encounter any bears there.
People can connect with VaRonica on her YouTube channel as well as on Instagram.
That's all I have for this week's show. We've got a few options for next week's podcast, so I hope you tune in for another fun interview. In the meantime, I wish you a happy Independence Day at what is almost the midpoint of the summer of 2023. Thanks for listening!