Podcast Episodes
Authors Levi and Natalie Henley describe their Workamping, travel experiences in Episode 069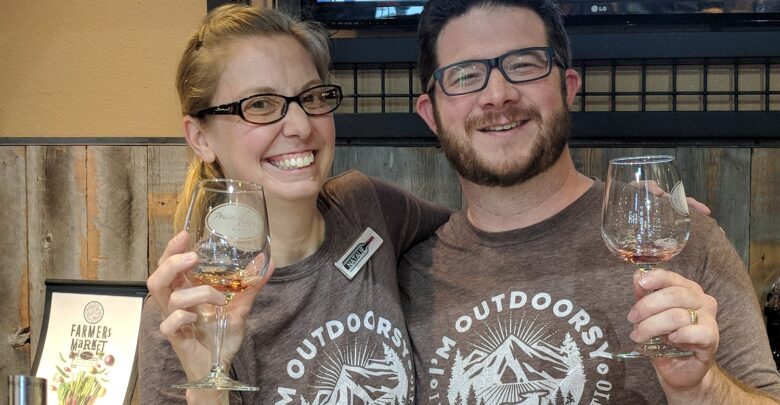 Podcast: Play in new window | Download
Subscribe: Google Podcasts | Spotify | Stitcher | TuneIn | RSS
Today we are going to talk with a couple who literally wrote the book on the Workamping lifestyle.
Levi and Natalie Henley met in a very unique way. She was from south Texas and he was from California, but they met each other in Las Vegas. Levi was working in a magic store, and Natalie was showing some family members around the strip when they popped into the store. He tricked her into swapping phone numbers and it worked.
The couple started RVing about six years ago and accepted their first Workamping position in 2015. They travel in a Class A motorhome, which gives them plenty of room for two cats, and the pets are always in a climate-controlled environment.
When I talked to them, they were working at a new job in Virginia as camp hosts at a campground with 1,000 RV sites.
They talk about their favorite Workamping jobs. Natalie's was working at the sugar beet harvest in the Midwest and Levi enjoyed working at a winery in the Black Hills of South Dakota.
They describe some of the perks they have enjoyed as Workampers at the nearly 20 different jobs they have worked over the past five years.
Their experiences led them to write a book about their time on the road titled Seasonal Workamping for a Living. In it, they talk about how to find and apply for jobs, and what to expect when they arrive.
They offer some tips on how to get started in the mobile lifestyle as well as how to make the most of Workamping and travel experiences.
Levi and Natalie Henley know they won't get rich by Workamping; however, they really do get to experience America.
Not only do they get to explore the country and immerse themselves into the cultures of various regions they visit, but they get paid for the opportunity.
To ensure they get fun and interesting jobs, they plan their trips about six months to a year in advance.
Despite working on the road for more than five years, Levi and Natalie still have places they would like to visit, especially New England and the east coast.
But, they've already done enough to write a book about their experiences. Seasonal Workamping for a Living is available for sale now on Amazon.com. A Kindle version is also available.
The book is divided into four sections. The first describes how to get started as full-time RVers. The second looks at the various jobs the Henleys have held. The third section describes how to find and apply for jobs and the last section explores details like planning and budgeting.
It is full of fascinating examples and written in a journal format so that people can understand what typical Workamping days are like.
Levi and Natalie will be presenters at this year's Workamper Rendezvous scheduled for Oct. 17 to 23 in Heber Springs, Ar., where they will be answering questions and providing advice to new RVers and experienced Workampers.
Registration for that event just opened, and you can find more information by visiting www.workamperevent.com.
People who are new to the Workamping experience or still dreaming about full-time RVing can find even more help right now through The Dreamer's Journey, a new online course and community produced by Workamper News.
The comprehensive guide helps people get started with the RV lifestyle the right way with all kinds of valuable online material that can be accessed anytime from anywhere all for an affordable monthly subscription fee.
For more information, visit www.rvdreamersjourney.com.