Podcast Episodes
Dr. Tom Davis talks about a new healthcare system ideal for RVers in Episode 065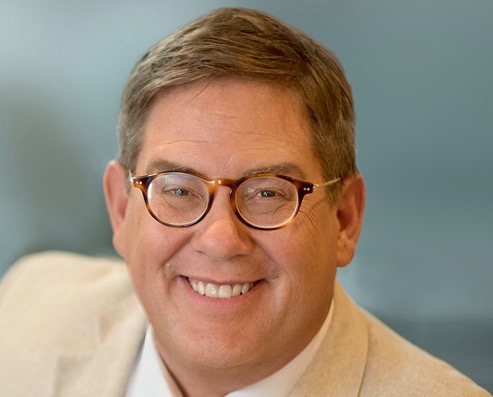 Podcast: Play in new window | Download
Subscribe: Google Podcasts | Spotify | Stitcher | TuneIn | RSS
Today, we are going to talk with a doctor who has helped develop a new type of consumer-driven healthcare system that is ideally suited for people who live in their RVs full time.
Dr. Tom Davis is the founder of TED Consulting, a company that helps other medical service providers transition into a direct pay system. He also helped develop WoW Health Solutions, a company based in Detroit that is not an insurance company, but rather a marketplace that allows healthcare providers to list their services with transparent pricing.
What makes Dr. Davis unique is that he and his wife are RVers, too. They live in a 28-foot motorhome, but maintain a sticks-and-bricks home as well.
He firmly believes that the current coronavirus situation will change how healthcare is delivered going forward. He has been a big proponent of what he calls telemedicine in which people can speak to a doctor over the phone rather than requiring them to come into an office, especially when they aren't feeling well.
He believes clinics will quickly embrace the concept as a way to reduce costs and squeeze even more productivity out of doctors.
The biggest benefit from this emerging healthcare trend is that insurance companies really won't be as important as they have been. That's because patients will be able to get affordable healthcare for common problems, and use insurance only for major issues.
Dr. Davis also sees patients communicating more with robots in the future, not necessarily for care, but for prescreening questions.
The new "system" can refer patients based on their needs to a doctor that is near their current location that is best suited for addressing that particular need.  As a result, it will be unlikely that people will see the same doctor twice, and Dr. Davis talks about whether that is beneficial to patients in the long term.
The old way of requiring patients to see doctors within the insurance company's network is on its way out. It will be replaced with this new type of affordable, more mobile hybrid healthcare model.
I appreciate Dr. Davis' very candid assessment of what's wrong with the healthcare system, and how it is improving to make care affordable and easier to get – especially for people who live in RVs.
His confession that healthcare costs are rising drastically because so many people have their fingers in the pie makes perfect sense to me.
I loved his explanation of how you pay a ton of money for insurance, but if you go in and pay cash, most of the time you're amazed at how reasonable the costs are. I have found that to be true.
The emerging system is not perfect, but it will be better for most consumers than the current model of spending $1,000 a month for insurance, and still having to pay a $10,000 deductible each year.
There are some downfalls, like Dr. Davis noted, such as a physician won't have years of personal experience with a particular person or a family. But, when you think about it, thanks to insurance changes and doctors moving locations, it has been difficult to see the same physician from one year to the next anyway.
I think Workampers will embrace this new type of hybrid model. I encourage everyone to learn more about it by visiting www.wowhealthsolutions.com.
You can also get Dr. Davis' book Telemedicine Confidential: Keeping Your Family Safe at Amazon and other bookstores.
Whether it is running a business from your RV or working short-term jobs for a variety of employers, Workamper News can connect you to opportunities or give you information to help plan a course to live your own dream and get you on the road faster than you thought possible.
For more information about opportunities to live, work and play in your RV, visit www.workampernews.com.