Podcast Episodes
In Episode 079, RV guru John Huggins offers tips and advice about RV setup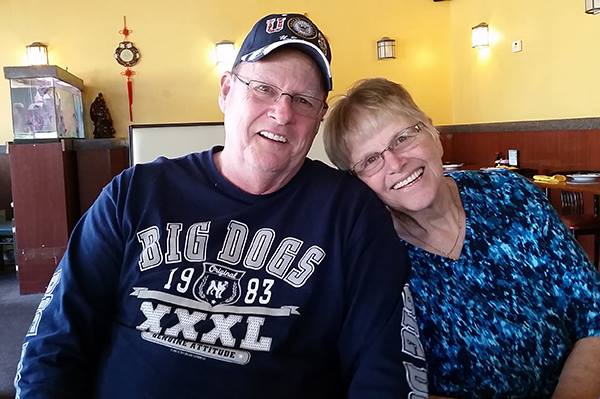 Podcast: Play in new window | Download
Subscribe: Google Podcasts | Spotify | Stitcher | TuneIn | RSS
Today we are going to talk with an RVing expert who has some tips and suggestions for taking the stress and hassle out of setting up an RV.
John Huggins and his wife, Kathy, founded the Living the RV Dream group. They were full-time RVers for quite some time and were one of the pioneers in creating online communities.
The couple also served as Workampers nearly the entire time they were on the road. So, they are very well experienced in setting up and taking down an RV, and getting ready to hit the road again.
The key is to develop a routine, and that starts with creating a checklist that is specific to your rig and your equipment.
There are a lot of online gurus who developed checklists, and a quick Google search will point you to several good starters. But, those checklists still need to be customized based on your own equipment.
Like John says, "It really starts with doing your homework, knowing what you've got, what you're buying, and knowing what else you need to buy in order to be safe."
In this interview, John describes the routine he followed in setting up their campsites, but he also shares stories he's heard from other people.
Unfortunately, most people have to learn the hard way by making mistakes. It is very easy to get distracted and forget a step or two.
John offers a lot of great advice, and it starts with talking to future employers about your RV site before you even arrive to start the job.
His mind is a vault of valuable information, and this is a repeat appearance on The Workamper Show.
When setting up or tearing down a campsite, the best advice John offered was to take it slowly and develop a system. Don't let an audience or the clock rush you through your established procedures.
I'm glad he talked about the dangers of raising an RV during the leveling process so the tires are off the ground. It really is a dangerous practice and it is so easy to get hurt or cause significant damage to the rig if the RV shifts due to wind, soft ground, gravity or movement inside the vehicle.
Whenever you're setting up or tearing down a campsite, it's funny how often people will stop by to chat or distract you in some other way. That can really be problematic if your hooking up any vehicle to be towed. You might forget to attach a cable, ensure the car's transmission is oiled up, or make sure the tow arm is properly pinned into position.
John's advice is to practice, practice, practice. But take time first to fully understand all the equipment you have and how it works. Then develop an itemized checklist to follow until you get the hang of setting up and taking down the RV. Even then, review the checklist every time to ensure that something wasn't overlooked.
John and Kathy Huggins wrote two books that are available on Amazon.com. The first, "So You Want to be an RVer," covers everything you need to know about the RV lifestyle. It goes in to detail the steps needed to set up and take down the rig. The second book is titled, "So You Want to be a Workamper," and explores the details of living and working from the road.
I highly recommend both.
You can also get started in the RV lifestyle the right way with Workamper News' new RV Dreamers Journey online course and community. For a monthly subscription fee, people can participate in two online webinars every week and join an open question-and-answer session each month. For more information, visit www.rvdreamersjourney.com.