Podcast Episodes
Steve Werner talks about Workamping for American Land & Leisure on Episode 193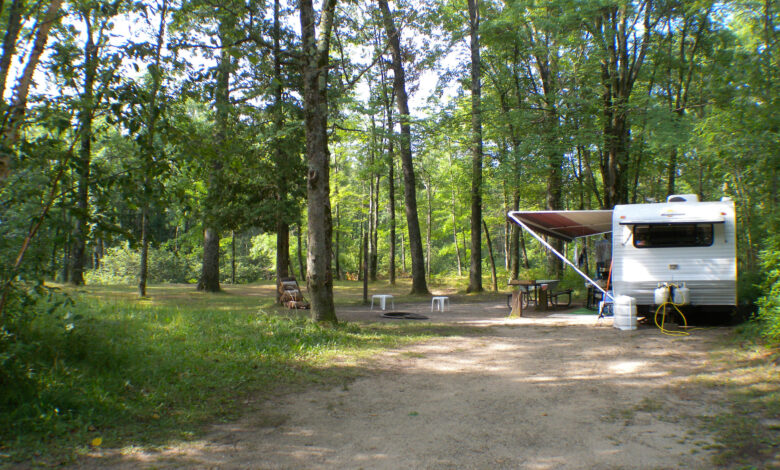 Podcast: Play in new window | Download | Embed
Subscribe: Google Podcasts | Spotify | Stitcher | TuneIn | RSS
Today I will be speaking with an employer who hires hundreds of Workampers for outdoor jobs in nine states. If working with all sorts of people in outdoor settings is something you enjoy, then he has an opportunity for you.
Steve Werner is the president of American Land & Leisure. The company is hired to take care of different facilities for its clients, primarily the U.S. Forest Service and various utility companies that manage recreation sites near dams. The firm manages about 350 campgrounds in nine states.
American Land & Leisure hires 500 Workampers every year to serve as camp hosts who greet guests, collect camping fees and clean restrooms as well as campsites after guests leave. The company has a full-time staff to take care of landscaping and major maintenance projects.
Some of the campgrounds are rather large, fancy resort-type facilities located in popular tourist destinations while others are rather primitive and located in very remote areas without access to electricity or cell phone signals. Yet, many of the facilities fall right in the middle of that spectrum with access to utility connections, but not a lot of other fancy amenities, like swimming pools.
All the jobs are paid at rates that are in line with the minimum wage in the state where the Workamper is working. Most of the jobs are seasonal, but some campgrounds are open year-round. The season is determined by where the campground is located. Some start between early April and mid-May, and continue until mid-September. Most facilities shut down after the first weekend in October.
The hours vary was well. Some remote campgrounds require Workampers to put in only 10 hours a week, but most campgrounds will need them to put in 30-40 hours a week. Couples are preferred, but some positions will be able to use solo Workampers, too.
In addition to pay, Workampers also receive a free campsite. Most campgrounds have water available and some have electricity and sewer connections, too. But, if not, generators are allowed, except during quiet times, and solutions are in place to help Workampers dump their holding tanks.
These are ideal opportunities for people who are self-starters and don't want or need a lot of direction to do their jobs. If you like to fish, hike or drive off-road vehicles, these are great jobs for you, too.
The jobs require daily monitoring of the facility to know who is coming and going, and Workampers do have some daily responsibilities. But, many of the tasks can be done earlier in the morning and later in the evening, especially at more remote campgrounds, which means there is plenty of time to do fun things as well.
American Land & Leisure starts recruiting about nine months before Workampers need to report for duty. So, the company is recruiting right now for positions next summer. Jobs are generally filled by the end of January.
One of the advantages of working for the company is that once Workampers have completed one assignment, they can move to another campground withing the American Land & Leisure system.
For more information, look for the company's featured employer page at www.workamper.com. People can also visit the American Land and Leisure website at www.americanll.com or email [email protected].
Today's episode is sponsored by Workamper News. With its Diamond and Platinum membership tools, Workamper News is much more than just a job-listing website. When you put the tools of this professional service into action, you'll find out just how easy it can be to turn your Workamping dreams into reality.
The one-year memberships open the door to a one-stop-shop for all-things Workamping. Being the original resource for Workamping, you'll find the largest number of job listings, be able to connect with a community of Workampers, and view resources compiled by experts who have been enjoying the RV lifestyle for many years.
If you're serious about leading a successful and enjoyable Workamping lifestyle, then a Diamond or Platinum membership is for you.  You can even get started with a free 30-day trial by visiting www.workamper.com/trial. Embark on new adventures today with the support of Workamper News behind you!
That's all we have for today's show. If you'd like to be a guest on the Workamper Show podcast to talk about your Workamping experiences, I'd love to interview you. Email me at [email protected] and I'll send you more information. It's October, which means snow isn't too far away. But, it's a beautiful time of year to be outside so I hope you take advantage of the nice days and cool evenings. I'll talk to you again on the next episode of The Workamper Show. Thanks for listening!