Podcast Episodes
Krista and Roy Renning describe their Workamping experiences in Episode 091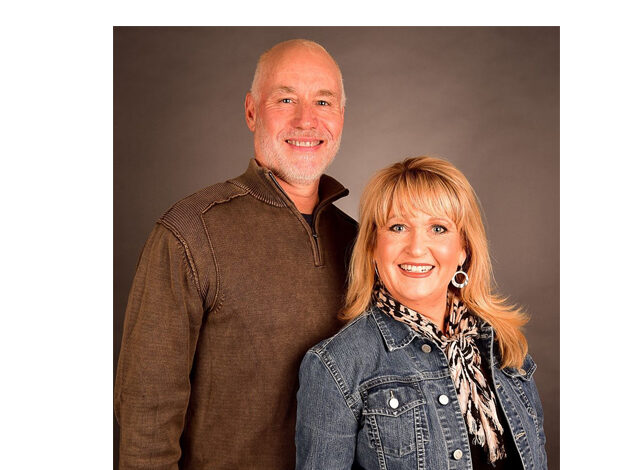 Podcast: Play in new window | Download
Subscribe: Google Podcasts | Spotify | Stitcher | TuneIn | RSS
Today we will talk with a couple who have been camping for years, and full-time RVing and Workamping for almost two years.
Krista and Roy Renning have been married 30 years, and enjoyed tent camping since the early years of their relationship. They progressed to a pop-up and then a travel trailer before getting a cabin boat. When they returned to land travel, they opted for a fifth wheel.
They have been RVing full time for a year and a half and have completed three Workamping jobs. They retired in their early 50s and saw Workamping as a way to keep some money coming in while living a life that offers them more freedom and flexibility.
Krista and Roy wanted to retire from full-time work while they were still young enough and physically capable of doing the outdoor things they really enjoy, such as paddleboarding, hiking and kayaking.
As a couple, the Rennings enjoy checking out craft breweries in the areas they visit as well as buying produce from local farmers markets.
They have held jobs taking down Christmas decorations and working in various capacities at high-end RV resorts. Their favorite job has been planning activities at a resort and booking entertainment for guests to enjoy.
The Rennings learned an important lesson about power management when they accepted a job in Florida that only had 30-amp electrical connections for their rig that typically uses 50-amp service. It required several tough choices to ensure the air conditioner worked consistently in June, July and August. They explain how they managed that situation.
They have met some interesting people along the way and enjoy some lasting friendships with their former managers and fellow Workampers. It was through those relationships that the Rennings learned of other Workamping jobs they'd like to explore. They outline their strategy for finding jobs and describe some of the tasks they have performed.
One of the more interesting jobs they had involved working on a campground's food truck mastering the grill, pizza oven and fryers, as well as dispensing 200 soft-serve ice cream cones in a single shift.
Krista and Roy Renning faced a few challenges during their Workamping experiences, and overcome them to still enjoy a very rewarding full-time RV lifestyle. They have learned new skills, met interesting people, and spent time in some beautiful resorts.
Their current position, for example, offers a scenic background of the Great Smoky Mountains towering over a lake. They get free use of a golf cart to zip around the resort as well free use of some of the toys the resort offers, like kayaks, in addition to the amenities all the guests enjoy.
One lesson they learned from personal experience and from other RVers was the need to invest in good tires. The Rennings had a blowout one day that severed the RV's propane line, which could have been disastrous.
I did an interview on Sept. 29 with Jeff Bown, the owner of MotorhomeTires.com. If you haven't listened to that show, I'd encourage you to do so. Jeff offered a lot of great information about tire selection and tire care.
The Rennings offered some great advice about maintaining a strong relationship when living and working together all the time. It boils down to respecting each other and maintaining good lines of communication.
I think it's great that they were able to sell a business and put that money into savings, then rely on Workamping to cover their travel and daily expenses so they could maintain their financial reserves. They know they won't build wealth working short-term jobs for other people, but neither do they have to reduce their savings to enjoy a full-time RVing experience.
In the Workamper News magazine and online community, RVers like Krista and Roy can learn from each other about ways to save money and enjoy the time of their lives. Through courses offered by Workamper News, like the RV Dreamers Journey and new Small Biz RVer class, you can get all the information you need to find a job, start a business and plan a course to live your own dream and get you on the road faster than you thought possible.
For more information about opportunities to live, work and play in your RV, visit www.workampernews.com.
This episode is sponsored by the National RV Training Academy in Athens, Texas. The academy's one-week live training or home study course will teach you everything you need to know to fix about 80 percent of the problems people experience with their RVs.
You can also sign up for additional training to become an RV inspector, campground technician or to provide mobile RV service. For more information, visit www.nrvta.com.