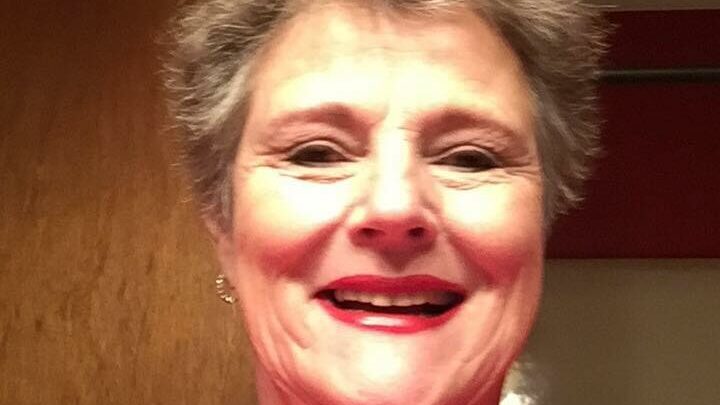 Podcast: Play in new window | Download
Subscribe: Google Podcasts | Spotify | Stitcher | TuneIn | RSS
Today's episode will feature an interview with a woman who RVs with her husband, but also likes to enjoy adventures on her own with a popular women's group.
Colleen Iund has been camping for 62 years. Her family started an RV dealership selling towables back in 1959, but her family was camping in tents for several years before that.
She likes travel trailers and is looking to upgrade to a larger towable, but isn't looking at a bigger fifth wheel. She's also looking at ways to make the travel trailer more homey, and configure the existing space to maximize available storage.
She's been to 42 states, and taken her children to most of the national parks in the western United States. She's encountered everything from bears to rattlesnakes, but is really looking forward to heading to Alaska later this year.
In fact, she still has a number of travel goals on her bucket list.
Colleen has a medical background, but explains what she's looking for in a workamping job and what she plans to do when the couple embraces that lifestyle full time in 2020.
When she's not traveling with her husband or family, Colleen likes to take part in activities organized by Sisters on the Fly, a group of women of all ages who like to get together for fly fishing, but also to do Dutch oven cooking, kayaking and just hanging out at the firepit.
She said 99 percent of the Sisters on the Fly are married. They might get together for local camping excursions, and even lunch in the colder months. However, the group has also planned more elaborate trips, like following Route 66 from Chicago to California, as well as traveling the Louis and Clark Expedition route.
I had the opportunity to speak with several women who have been associated with Sisters on the Fly, and even showed up at one of their events a few years ago to interview some of the folks organizing the gathering.
If there is one thing that unites all these women of different ages and diverse backgrounds, it is a sincere desire to have fun together. It's not just sitting around talking with each other. These ladies plan active adventures, too.
It's pretty incredible how the Sisters on the Fly decorate their RVs, to reflect the individuality of every member.
I like that group because they empower women who don't think they could RV on their own to embrace that challenge. There is plenty of help along the way to aid women learn the ropes of RVing while making lasting friendships.
I really appreciated Colleen's advice to people dreaming about the RV and workamping lifestyle. She said people may have been working in jobs they didn't like or confined to a desk for many years. Now is a chance to get out and do what you want to do, go where you want to do, and meet fabulous people along the way.
Talking to Colleen got me excited about the lifestyle. With 11 grandchildren, she's anxious to include them in her travel plans. I wish her and her husband the best of luck as she checks off many items from her bucket list.
For more information about Sisters on the Fly, visit www.sistersonthefly.com.
That group and Workamper News can help you embrace the RV lifestyle to live your dreams.
Whether it is running a business from your RV or working short-term jobs for a variety of employers, Workamper News can give you information to help plan a course to live your own dream and get you on the road faster than you thought possible.
For more information about opportunities to live, work and play in your RV, visit www.workampernews.com.