Podcast Episodes
Episode 212 highlights opportunities with lowernine.org and Tiger Creek Preserve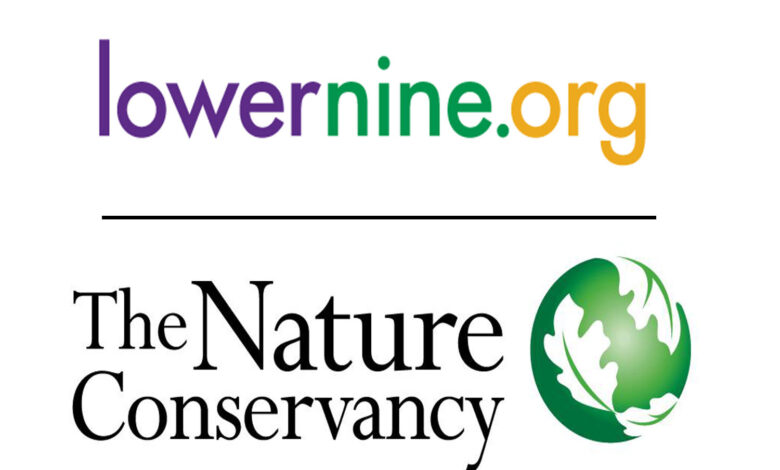 Podcast: Play in new window | Download
Subscribe: Google Podcasts | Spotify | Stitcher | TuneIn | RSS
Today, I will be interviewing two different employers. One is looking for volunteers for a neighborhood service project in New Orleans and the other is seeking help at a nature preserve in central Florida. Both offer a wonderful and inexpensive way for Workampers to experience those regions of the country.
My first interview is with Laura Paul, the executive director of lowernine.org. It is a long-term disaster-recovery site located in a low-income neighborhood in New Orleans that was devastated by Hurricane Katrina and related flooding.
The organization is still helping people to rebuild their homes 16 years after the disaster. The problem is compounded by the fact funding doesn't meet all the needs of people in that area. When the storm came ashore, 98% of the residents were black and 60% were living below the average mean income.
Consequently, Laura feels the neighborhood didn't get the resources it needed to help residents to recover quickly. Today, Workampers are needed to help build and repair homes. More than 91 houses have been completely rebuilt and another 300 have benefited from renovation work – and Laura's crew does it with an annual budget of little more than $150,000.
Workampers are needed to help with building, but also with administrative tasks. That means, if a couple were to volunteer and one liked to build and the other preferred office work, lowernine.org could use them both. The organization also provides other social services, such as a food bank, for which Workampers can assist as well.
Work is performed from Tuesday through Saturday from 8 a.m. to 4:30 p.m., but volunteers work whenever they can.
It's hard to believe residents are still continuing to recover from Hurricane Katrina and the levy breach that completely flooded the neighborhood and washed away every single house.
The 25-foot wall of water that swept over the neighborhood when the levy broke caused significant damage. So, people who are experienced in just about every type of construction can make a big difference in the lives of people who really need some help.
But, even if you don't have construction experience, helping with administrative tasks and things like grant writing will go a long way toward helping lowernine.org accomplish its mission.
Laura said Workampers have tremendous flexibility. Whether they want to help for a few weeks or a few months, she is happy to put them to work. You'll be working with people of all ages, from high school and college students on their breaks, to people just willing to help out whenever they can.
New Orleans is an interesting place to visit. There really isn't another city in America quite like New Orleans for its culture, history and amazing food.
For more information about this opportunity, visit www.lowernine.org. Volunteer opportunities are available all year.
The Nature Conservancy's Tiger Creek Preserve
My second interview today is with Virginia Hamilton, an outreach and volunteer specialist, with The Nature Conservancy. The non-profit is active in all 50 states and 70 foreign countries. However, Virginia is looking for volunteers to help at Tiger Creek Preserve, a 5,000-acre nature area which is located about 90 minutes south of Orlando, Fla.
No, there aren't any tigers or big cats at the preserve. It was named after a super-clear stream where sand at the bottom resembles tiger stripes. Virginia is looking for two sets of Workampers this spring. One opportunity is available now and the other, which is more mechanical in nature, starts in May.
The first set of volunteers would serve as preserve ambassadors by working as the eyes and ears of the staff. They greet guests and answer questions in an area where there isn't an office. The area isn't well known, but it is located at highest and driest part of Florida. There are plants and animals in the preserve that aren't found anywhere else in the world.
The ambassadors would also perform outreach and education work in addition to trail maintenance. Virginia would like to offer visitors interpretive hikes in that part of the preserve, and Workampers could be involved in getting that started.
The job requires 16 to 20 hours per week per person or a total of 32 hours for a couple. Workampers receive a free full-hookup campsite as well as access to laundry facilities. The only qualification for this job is that the people be friendly and like being outdoors. Any educational or environmental experience would be a bonus.
The second Workamping job will require someone with trade skills in mechanics, electricity and plumbing to help out with some special projects. Virginia doesn't mention this opportunity during the interview. She actually found out about the new position a few days ago.
The ambassador position would involve working more on weekends when people are more likely to visit the nature preserve. The mechanical position may have different requirements. Both jobs are open to couples or solo Workampers.
Both jobs will offer plenty of time for people to explore the multitude of things to do in Florida, from visiting theme parks in Orlando, to driving out to Key West. Don't forget about the Everglades as well as the spectacular beaches along the Atlantic Ocean and often calmer Gulf of Mexico.
If you want an opportunity to live by yourselves in the middle of the woods in a very unique part of Florida, or if you have mechanical, electric or plumbing skills, Virginia would enjoy speaking with you. You can find out more information by visiting www.nature.org/tigercreek. Her phone number and email address are available there.
Today's episode is sponsored by The Dreamer's Journey, it is an online course and community produced by Workamper News. Life is way too short to keep your dreams on hold, so don't be held back by fear because you were designed for more!  Get started in the RV lifestyle the right way with this comprehensive guide.
For just $29.95 for one year of access, Dreamers have unlimited viewing of 50-plus videos to learn things like what type of RV to buy, goal setting, how to budget for the adventure, developing a positive mindset, setting up a domicile and operating a small business on the road, plus everything about Workamping and how to find the right job for you. Each video is 30-90 minutes long to give in-depth coverage on each topic.
There's no wrong time to get started.  For more information, visit www.rvdreamersjourney.com.
That's all I have or this week's show. Next time I will be interviewing someone from Texas who has an extremely lucrative Workamping job available for people to work 24/7 as gate guards. Workampers can make up to $6,000 per month, per couple. I'll have more details on the next episode of The Workamper Show. Thanks for listening!