Podcast Episodes
Jim and Naomi Coleman learned about Workamping, applied for a job and never looked back in Episode 057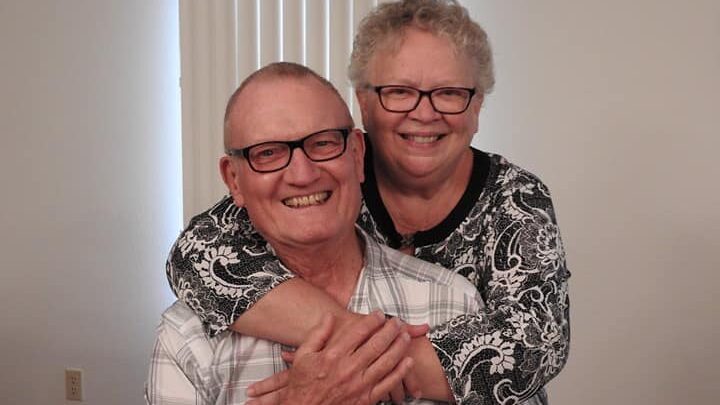 Podcast: Play in new window | Download
Subscribe: Google Podcasts | Spotify | Stitcher | TuneIn | RSS
Jim and Naomi Coleman are from Idaho and have been RVing pretty much their entire married life, but doing so full time for the past five years.
Prior to that, they worked for a faith-based publishing house by operating a bookmobile that traveled from church to church for three months at a time. The bookmobile had sleeping quarters in it, and that's how the Colemans realized they could enjoy the travel lifestyle full time.
The couple had nine children and they would go camping on weekends in a conversion van. The kids were staggered in age, so not everyone went camping at once, but the family were active campers.
They stumbled upon Workamping while visiting friends in Branson, Mo. They had known the couple for 40 years. One day, while their friends were giving them a tour of the Branson area, they asked Jim and Naomi if they'd like to see their RV and where they work.
The Colemans wound up visiting Treasure Lake RV Resort and learning what types of things their friends did as Workampers. The more Jim and Naomi learned about Workamping, the more they desired the same type of lifestyle. They applied for a job, were hired on the spot and wound up staying for four months.
They enjoyed the lifestyle so much, they returned to Idaho, sold the house and haven't looked back. They've been at the same RV resort each year since then. Jim picked up a second job working at Silver Dollar City as a tram driver. The couple also enjoys a bunch of perks by living and working in Branson.
Don't think they work all the time. They do take time off to travel and even bought a new 38-foot motorhome with three slideouts so they could live in style. They've been to Maine, along the Appalachian Trail and even into Canada.
It's funny how some people learn about the Workamping lifestyle. I have spoken to several people who just sort of stumbled upon it like Jim and Naomi Coleman did by speaking with people who were already serving as Workampers.
Just look at all the things the Colemans have been able to do since becoming Workampers. They work in one of the biggest vacation destinations in the United States – while living there for free. They get free access to some pretty incredible shows and free admission to amusement parks, too. And, after working for a while, they take time to travel all over to visit places they've dreamed of seeing.
Having an RV also allows them to maintain relationships with their nine children who are scattered all over the country.
Jim and Naomi Coleman love the RVing and Workamping lifestyle so much, they've become ambassadors for both by visiting the Workamper Rendezvous in Heber Springs, Ar. They attended that event in October to recruit other people to work for Treasure Lake RV Resort to help serve guests as well as maintain the 577 RV sites and 60 cabins.
So, if you're wondering whether the Workamping lifestyle is for you, you can probably get a job at the Treasure Lake RV Resort this summer – or one of the other tourist attractions in Branson. Who knows, it might be a life-changing experience for you and one that you'll want to continue for many years.
In fact, there are hundreds of employers looking to hire Workampers to perform a variety of jobs throughout North America and Canada.
Workamper News is a magazine and online publication that connects RVers to full- and part-time jobs around the country. Whether it is running a business from your RV or working short-term jobs for a variety of employers, Workamper News can give you information to help plan a course to live your own dream and get you on the road faster than you thought possible.
For more information about opportunities to live, work and play in your RV, visit www.workampernews.com.  And don't forget to check out the new Dreamers Journey online course that Workamper News has developed.