Podcast Episodes
Episode 060 features Laura Diehl discussing her motorhome mission to help grieving parents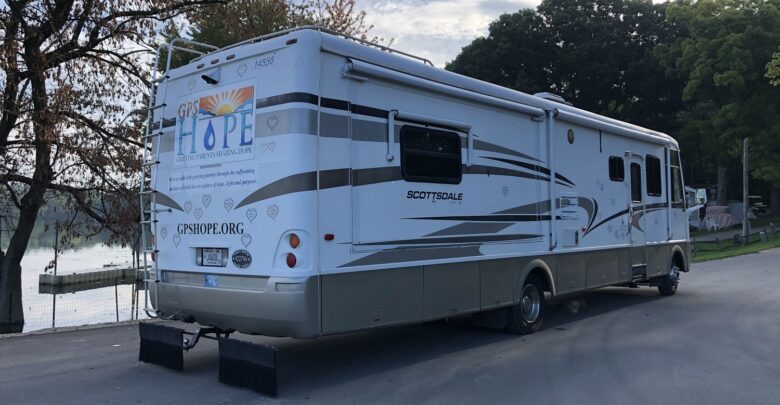 Podcast: Play in new window | Download
Subscribe: Google Podcasts | Spotify | Stitcher | TuneIn | RSS
Today we will be talking with a very special woman who runs an entire ministry from her motorhome to bring hope to parents after tragedy strikes.
Laura Diehl is the author of When Tragedy Strikes, a book that relays her own painful experience of not only raising a handicapped child, but losing that child when she died at 29 years of age.
Laura and her husband, Dave, founded GPS Hope, which stands for Grieving Parents Sharing Hope. By traveling the nation speaking at churches and conducting seminars, they connect with hundreds of people who have lost children.
Laura describes the mission of GPS Hope and explains how parents and grandparents can cope with the loss of a child. More importantly, she offers practical advice for the rest of us regarding how we can support those people.
Running a mission from a motorhome has had its challenges, and Laura describes some of the ones they have overcome. Most recently, being full-time RVers, she describes what they needed to do when campgrounds were ordered closed and they no longer had a home to return to.
She also talks about some of the fun places they have visited on their journey and future plans once the restrictions are lifted.
She describes resources provided by GPS Hope and explains how people can support the mission.
Laura Diehl shares an incredible story with us. It is a compelling testimony regarding how her pain encouraged her to reach out to help so many other people process their feelings of sadness, anger, grief and hopelessness after losing a child.
Every time Laura shares her story, I can tell that it takes a lot to do so because it involves reopening some old wounds.
Yet, because of Laura and Dave Diehl's compassion for those who are grieving the loss of a child, many people find strength to endure their dark situations. Simply having someone to talk to who truly understands the myriad of emotions they're feeling can set them on the road to healthy recovery.
Grieving Parents Sharing Hope is a mission that is greatly enhanced by operating it from a motorhome. Not only can they easily travel through the country sharing their faith, but simply pulling into a campground often encourages others to approach them to share their own stories.
Thanks to modern technology, Laura can run her mission from wherever she may be at the moment. But, that does take money. If you'd like to support GPS Hope, or buy a memorial heart decal to adorn the Hope Mobile, check out their website at www.gpshope.org.
The site is chock full of resources for newly grieving parents and grandparents, as well as those who lost children long ago. There are also ideas for anyone to help their friends and family experiencing such a loss.
Laura and Dave Diehl are workampers in the truest meaning of the word because they work from their RV as they travel around the nation.
Whether it is running a business – or mission — from your RV or working short-term jobs for a variety of employers, Workamper News can give you information to help plan a course to live your own dream and get you on the road faster than you thought possible.
For more information about opportunities to live, work and play in your RV, visit www.workampernews.com.