Podcast Episodes
David Stafford outlines opportunities at Northgate Resorts in Episode 197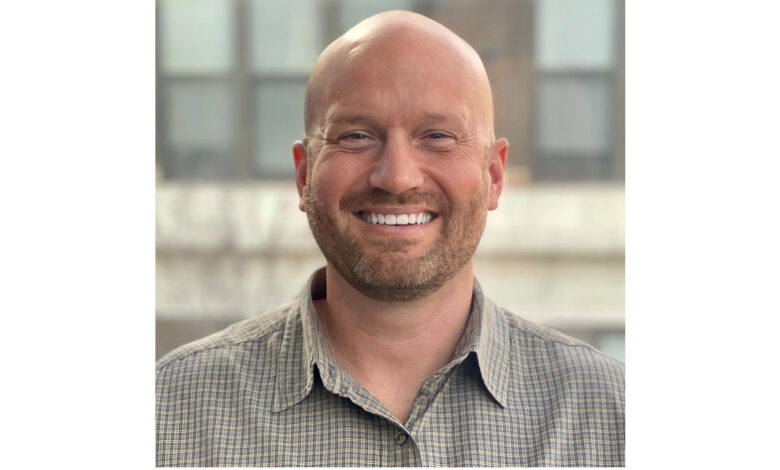 Podcast: Play in new window | Download
Subscribe: Google Podcasts | Spotify | Stitcher | TuneIn | RSS
Thanks Steve. Today, I will be speaking with an employer who manages 28 campgrounds in 16 states and he needs a bunch of Workampers in 2023 and beyond.
David Stafford is the director of talent acquisition for Northgate Resorts, a company based in Grand Rapids, Mich., that manages their own campgrounds under the Camp Fimfo brand, was well as several Jellystone Park Camp-Resorts. While Jellystone campgrounds tend to attract families with younger children, the Camp Fimfo properties are designed for adults and families with older children. Altogether, the company has more than 8,000 campsites in its portfolio.
Many of the parks are in Texas and New England, but the firm has resorts scattered around the country from Maine to California. The company hired more than 2,500 workers of all types in 2022 and expects that to continue next year. In fact, Northgate Resorts plans to utilize many more Workampers in 2023 than the company has in the past.
Most of the resorts are located within an hour or two of major cities, so access to stores, dining, activities and health care services is often not a problem.
David needs Workampers to manage reservations at their call centers, and in guest services doing things like housekeeping, food and beverage, maintenance, landscaping, and working at the aquatic centers and retail stores.
Ideally, people who work for the Jellystone parks should enjoy being around a lot of young children, but there are jobs for every type of personality and skill level. In fact, no special skills are required for any of the jobs, and the company will provide training for any special tasks that need to be performed.
Northgate Resorts likes to hire Workampers because they typically understand what guests want and need from an RV resort. Living on site, Workampers are often able to step in and help in specific areas when needed, and they have the flexibility and maturity to instinctively understand what needs to be done to ensure superior customer experiences.
Although some of the resorts are open year-round, the bulk of Workampers are needed from the middle of April through Halloween with the peak season being from Memorial Day to Labor Day.
As a general rule, Workampers need to put in around 30 hours a week for the paid positions. Wages vary based on the state where the resort is located, but David said they are competitive to that area. Workampers also get a 20% discount on site rental as well as food, beverages and grocery-type items sold in the camp store. They also get 30% off any merchandise they buy.
However, Workampers get to use all the resort's amenities whenever they aren't working because they are, in effect, paying customers, too.
David really likes to hire Workampers who are flexible, coachable, reliable and able to work independently as well as be part of a team. Above all, having a great attitude is a real plus as is having integrity. People who like to smile and have fun will fit in very nicely with the Northgate team.
Teens traveling with their families can also work for Northgate Resorts. It depends upon state laws, but generally anyone over 14 can be hired.
When it comes to assigning jobs, David likes to match people to jobs they really like to do. He noted that Workampers often come with some specific job skills from their previous careers and he likes to tap into that, when possible. However, sometimes Workampers have a passion for doing specific jobs and he wants to give them the opportunity to do that, too.
The company starts recruiting Workampers about five to six months in advance of when they're needed. So, if you've already made a commitment for 2023, keep that in mind for future years. Yet, David said he's happy to talk to great Workampers any time to see where he can fit them into the right jobs.
Interviews are done via Google Meetups. David and his staff are mindful of the Workampers time, so multiple interviews aren't usually required. The staff tries to follow-up quickly with applicants so they aren't left wondering if they got the job they wanted.
Resort managers try to schedule Workamping couples so they have some time off together, but the nature of resorts often requires scheduling to accommodate the influx of guests. For example, weekends and holidays are especially busy periods for the resorts so scheduling time off during those times is difficult. Workampers may not work every weekend, but they'll likely be scheduled to work on most weekends.
For more information about all the jobs available in 2023 and beyond, visit www.northgateresorts.com. There is a link on top of that page to view all available job opportunities as well as a link at the bottom of each job listing to submit an application. The company also advertises on Workamper News, so be sure to look for their listings on the Workamper.com website as well.
Today's episode is sponsored by Workamper News. With its Diamond and Platinum membership tools, Workamper News is much more than just a job-listing website. When you put the tools of this professional service into action, you'll find out just how easy it can be to turn your Workamping dreams into reality.
The one-year memberships open the door to a one-stop-shop for all-things Workamping. Being the original resource for Workamping, you'll find the largest number of job listings, be able to connect with a community of Workampers, and view resources compiled by experts who have been enjoying the RV lifestyle for many years.
If you're serious about leading a successful and enjoyable Workamping lifestyle, then a Diamond or Platinum membership is for you.  You can even get started with a free 30-day trial by visiting www.workamper.com/trial. Embark on new adventures today with the support of Workamper News behind you!
That's all I have for this week's show. Next week, we'll feature a recent question-and-answer session from a Workamper.com webinar that dives into a variety of topics. It's just one more example of the many resources available to Workampers on Workamper.com. Thank you for listening!