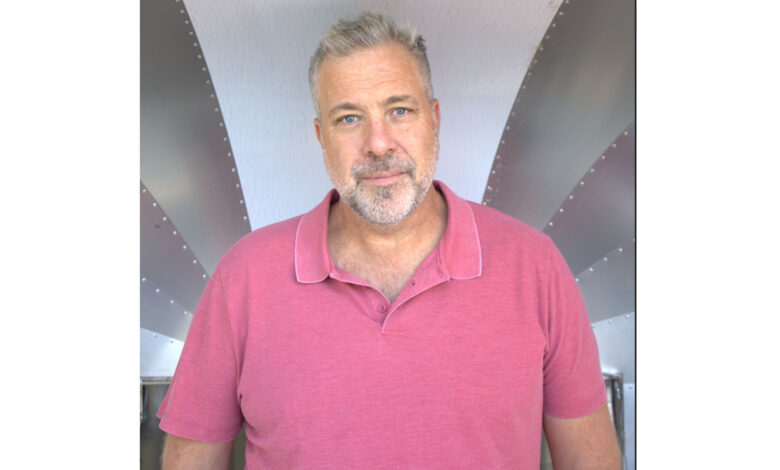 Podcast: Play in new window | Download | Embed
Subscribe: Google Podcasts | Spotify | TuneIn | RSS
Today I will be interviewing the owner of a company which specializes in creating innovative living and working spaces in recreation vehicles.
Nate Stover is the CEO of Innovative Spaces, a company based in Ventura, Calif., which transforms the interior living spaces inside vintage travel trailers, especially Airstreams, to give them new life.
He was doing innovations for another company for five years before opting to start his own firm in 2013. Innovative Spaces serves a variety of customers from corporations to individuals, including people involved in the entertainment industry.
Nate specializes in creating convertible spaces to maximize usable space in the smaller RVs. For example, he'll set up a bedroom that can be easily converted to office space, when necessary.
It's a challenge for his crew because many Airstream travel trailers have only 250 square feet of livable space and often don't include slideouts. Yet, converting interior spaces must be relatively easy for RVers to do otherwise people won't use the features as they were designed.
Innovative Spaces has refurbished some trailers so the entire side opens like a clamshell to have easier access to outdoor living.
Many of the firm's clients are companies, which use the trailers at promotional events, as well as motion picture studios, which use the RVs as production offices or as places for performers to hang out when they aren't filming a scene.
Yet, the company has also modified some trailers for couples who want to work while they camp. Innovative Spaces enables more boondocking opportunities, too, thanks to a 600-hour lithium-ion battery, which reduces the need for a noisy generator.
The company does work on other RVs, from time to time. But, workers operate out of a 16,000-square foot shop, which limits their ability to work on really big RVs. However, the company prefers to specialize in the vintage travel trailer market. Many of the Airstreams the company works on are 50 years old.
Innovative Spaces only works on 10 to 15 projects a year. By stripping the unit to its frame and rebuilding it, the company can use lighter-weight components which improves durability, too.
For more information about the company and the services it provides, visit www.innovsb.com or simply search for Innovative Spaces.
Today's episode is brought to you by the featured employers at Workamper.com.  These Workamper employers have taken an extra step to share some photos and detailed information about their Workamper programs.
Opportunities exist for solos, couples and families, whether they are full-time, part-time, seasonal and even long-term jobs. Some are income opportunities and others involve volunteering at locations throughout the United States. Go to workamper.com/fe to meet the featured employers today.
Employers who are seeking to hire Workampers can learn about the benefits of year-round recruiting by becoming a featured employer. More information about featured employers is available at workamper.com/fedetails.
That's all I have for this week's show. Next time I will be speaking with an employer from Michigan who is looking for Workampers in 2024. I'll have that interview on the next episode of The Workamper Show. Thank you for listening!