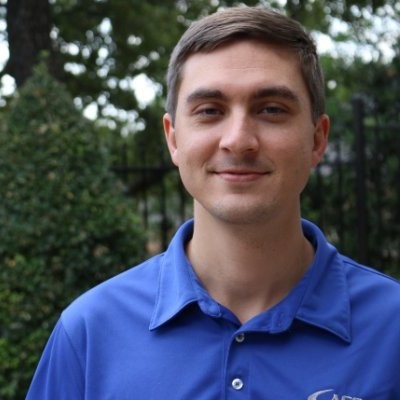 Podcast: Play in new window | Download | Embed
Subscribe: Google Podcasts | Spotify | TuneIn | RSS
Have you ever checked in to a campground only to be handed a map that looks like a photocopy of a photocopy of a photocopy made 10 years ago?
As a full-time RVer, I encountered many of those so-called resources when visiting campgrounds. They are frustrating for guests because the homemade maps are difficult to read and look amateurish. They also lack essential information about the local area.
AGS Guest Guides provides valuable information to RVers when they check into campgrounds. The colorful brochures often feature a campground map, list of rules, information about activities at the park, and suggested things to do in the local area.
However, the guides also feature ads from local businesses that cater to campers and RV owners.
AGS hires teams of Workampers to travel the country to sell ads for the guest guides. They meet with business owners to show how the ads help draw people to the business, especially people who are new to the area or just passing through.
Restaurants, tourist attractions, RV repair centers, retail stores and firms offering services for pets and people will often buy ads to appear in the guest guides.
AGS Publications offers to create colorful, professional guest guides free of charge for campgrounds. The only expense the campground incurs is to give a free campsite to workampers to use as they solicit support from local businesses.
Selling ads for these guides is an excellent job for people who have worked in sales before, and are looking for short-term ways to make money to support their travels.
AGS is headquartered near Dallas, and the firm is well-respected in the outdoor hospitality industry. The firm has a history of hiring outgoing, professional people to represent campgrounds and build relationships with business owners in nearby communities.
Michael Moore is the general manager of AGS Publications. He's responsible for hiring and assigning single workampers and teams to visit areas for up to two weeks. The teams stay free at the campgrounds they are serving, and earn commissions based on the amount of advertising they book.
It's rewarding work, not only financially, but in knowing that the finished product is truly helping campers and RVers enjoy a better experience when visiting a campground.
For more information about workamping opportunities with AGS, visit www.agspub.com and click on the Join Our Team link.
For more information about opportunities to live, work and play in your RV, visit www.workampernews.com.