Podcast Episodes
In Episode 208, Tom Barnikow describes opportunities at 11 Outdoor Adventures resorts in Michigan and Ohio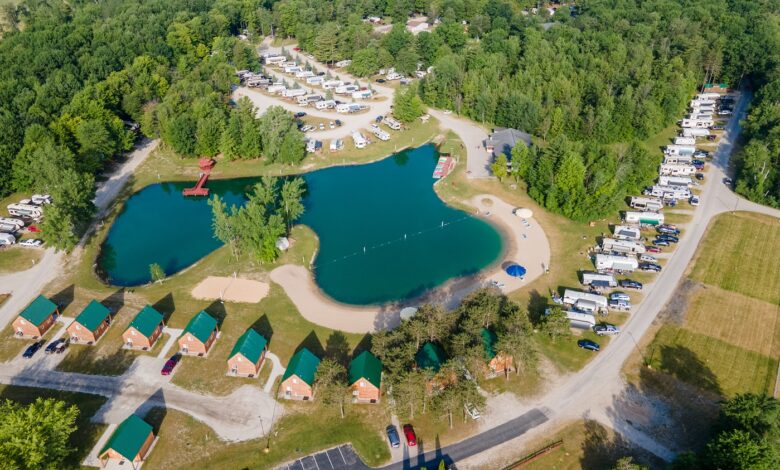 Podcast: Play in new window | Download
Subscribe: Google Podcasts | Spotify | Stitcher | TuneIn | RSS
Today I will be interviewing new Workamper employer who is looking for people to work at RV resorts in Michigan and Ohio.
Tom Barinkow is the human relations manager for Outdoor Adventures, which has 11 RV resorts scattered in Michigan and Ohio. This year will be the first year the company has hired Workampers at any of its resorts.
He likes the idea of hiring Workampers because they are subject matter experts regarding what makes a resort experience fun and memorable. Because Outdoor Adventures resorts are membership-based campgrounds, it is even more important that guests be properly cared for whenever they visit a resort.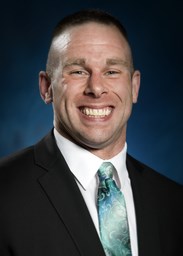 Tom predicts Outdoor Adventures will need to hire a total of 75 Workampers this summer serving in positions at all 11 resorts. Lakeshore Resort in Davison, Mich., is the flagship property and about 20 Workampers will be needed at that location. But each of the other 10 resorts will hire solos and couples to work at the parks. Teenagers traveling with their parents can also get jobs at the resorts.
There are several jobs Workampers will be hired to perform. Each resort has rental cabins, so housekeepers will be needed to keep them clean. The maintenance staff is a hybrid between fixing things and landscaping. Each park has a general store, so clerks are needed to stock shelves and check out customers. Security guards help control access to the resorts and patrol the grounds. The activities staff plans things to keep adults and children active and involved, as well as orchestrating movie nights.
Workampers can be trained to do specific jobs or cross-trained to do a variety of jobs, which is very helpful at smaller resorts.
Some of the parks are open year-round, but Workampers are generally needed from the middle of May through the middle of October. They will usually be expected to work about 30 hours a week, but couples can split up that 30-hour commitment between them.
All of the jobs are paid at wages starting at $10.10 per hour, but Workampers enjoy a totally-free RV site with full hookups. Best of all, Workampers get full access to all resort amenities when they aren't working.
Tom said resort managers will try to give Workampers the same schedules from week to week, and managers will try to ensure couples have the same days off so they can explore the area. With a network of 11 resorts, it is possible for Workampers to stay with the company from one year to the next by working at the same or different locations.
Outdoor Adventures is seeking Workampers who can help deliver positive experiences for resort guests at various touch points throughout the resort. Those touch points are interactions where Workampers can talk to or serve guests. They can make the difference in creating a joyful and memorable experience where families feel welcome, whether it is their first time inside a resort or their 1,000th visit.
There is no special training or skills required for any of the jobs other than being a warm and personable person who takes pride in their work. Having a go-getter attitude who is willing to help out wherever something needs to be done will make applicants really stand out.
Making extra effort to take ownership of a job by doing little things, such as picking up trash they see on the ground, helps to keep the property looking good. It also conveys commitment to a level of service that Outdoor Adventures guests have come to expect from the resort.
The company is looking for Workampers right now to fill jobs this summer in Michigan and Ohio. Because this is the first time the company has hired any Workampers, it's a great opportunity for them to set the bar and help Outdoor Adventures develop an effective, efficient Workamping program.
For more information about the nine resorts in Michigan, visit www.outdooradventuresinc.com. For information about the two resorts in Ohio, visit www.ventureoutresorts.com. If you'd like to apply for one of the available Workamping jobs at either of the 11 resorts, look for Outdoor Adventures' ads at Workamper.com and at Indeed.com.
The company is recruiting right now, so be sure to check out the websites and submit an application soon.
Today's episode is sponsored by Workamper News. With its Diamond and Platinum membership tools, Workamper News is much more than just a job-listing website. When you put the tools of this professional service into action, you'll find out just how easy it can be to turn your Workamping dreams into reality.
The one-year memberships open the door to a one-stop-shop for all-things Workamping. Being the original resource for Workamping, you'll find the largest number of job listings, be able to connect with a community of Workampers, and view resources compiled by experts who have been enjoying the RV lifestyle for many years.
If you're serious about leading a successful and enjoyable Workamping lifestyle, then a Diamond or Platinum membership is for you.  You can even get started with a free 30-day trial by visiting www.workamper.com/trial. Embark on new adventures today with the support of Workamper News behind you!
That's all I have for this week's show. Next week, we'll be speaking to a long-time employer looking for summer help at the Adventureland amusement park in Iowa. I'll have that interview on the next episode of The Workamper Show.
If you are a Workamper and would like to share stories about your adventures while Workamping and RVing, I'd welcome the opportunity to interview you for a future episode. Please send me an email at [email protected] and we'll schedule an interview. Thanks for listening!