Podcast Episodes
Kyle from Nomad Insurance Group describes health insurance options in Episode 104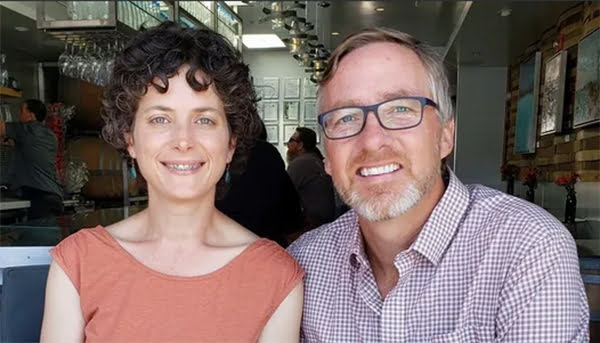 Podcast: Play in new window | Download | Embed
Subscribe: Google Podcasts | Spotify | TuneIn | RSS
Today, we're going to address one of the most important questions people have when contemplating the Workamping lifestyle: Can we get health insurance and medical services on the road? The answer is yes, and my guest will explain how to do that.
Where to get health insurance is one of the biggest questions many people have as they contemplate embracing the RV lifestyle. Many times, it is THE stumbling block holding people back from pursuing their dream of full-time travel.
That's not surprising considering the games people have had to play to get or keep insurance over the years.
At one time or another, most of us have been caught having to pay for "out of network" medical care, meaning we were in a situation where we had to see a doctor, but were away from our regular provider and paid a hefty price for care.
For others, health insurance is simply too expensive – a luxury retained by full-time employees, not self-employed business owners. The good news is that there are now truly affordable options for people who travel – especially self-employed RVers.
Kyle Henson is a full-time RVer who has traveled with his wife and 13-year-old daughter since 2011. He had already been working online in the insurance industry when they decided to take their first RV trip. The family enjoyed the experience so much that they made a full-time commitment to the lifestyle.
However, while on the road, Kyle discovered a pressing need among RVers, especially those who traded in a sticks-and-bricks home for one on wheels.
The couple formed Nomad Insurance Group to connect RVers to insurance companies that realize the challenges RVers face in finding healthcare on the road. The firm has since expanded insurance options to include backpackers and world travelers as well.
The company focuses exclusively on health insurance programs that provide nationwide coverage that is not location-dependent in confining people to specific doctors in specific areas. Kyle explains that RVers have several truly affordable insurance options at their disposal.
He takes some of the mystery out of navigating the Medicare system and options that retired people have for getting coverage and service through it.
The short-term insurance options he described are ideal for people who want nationwide coverage when traveling for a few months. Options with deductibles and co-pays mean that a plan can be customized for any budget.
It's for that reason that some people like fixed-benefit health plans. Using a schedule of payments, you know exactly how much the plan will pay toward your doctor visit, hospital stay, prescriptions, surgery, etc. Many folks enroll in fixed benefit plans to offset costs with a different comprehensive plan.
People who own their own businesses can tap into nationwide insurance coverage and benefits offered to members of a large union group. The plans offer a nationwide network of preferred providers, so it's possible to get coverage in any state.
With telemedicine gaining in popularity, Nomad Insurance Group offers options to talk to a doctor or nurse around the clock without ever going into a clinic or urgent care center.
Kyle is happy to talk to RVers by phone or during an online meeting to outline available options and their related costs. To set up the free one-hour consultation, call (302) 943 0318 or email [email protected].
Appointments are available from 9 a.m. to 6 p.m. Pacific time Monday through Friday. Some weekend appointments may also be available.
For more information about Nomad Insurance Group or available healthcare options, visit www.nomadinsurancegroup.com.
If you're just exploring the RV lifestyle and Workamping options, consider enrolling in The Dreamer's Journey, a new online course produced by Workamper News. Life is way too short to keep your dreams on hold, so don't be held back by fear because you were designed for more! Get started with the RV lifestyle the right way with this comprehensive guide.
For just $29.95 for 90 days access, Dreamers have unlimited viewing of 50+ videos to learn things like what type of RV to buy, goal setting, how to budget for the adventure, developing a positive mindset, setting up a domicile, operating a small business on the road, plus all about Workamping and how to find the right job for you. Each video is 30-90 minutes long giving in-depth coverage on each topic.
There's no wrong time to get started.  For more information, visit www.rvdreamersjourney.com.
This episode is sponsored by the National RV Training Academy in Athens, Texas. The academy's one-week live training or home study course will teach you everything you need to know to fix about 80 percent of the problems people experience with their RVs.
You can also sign up for additional training to become an RV inspector, campground technician or to provide mobile RV service. For more information, visit www.nrvta.com.