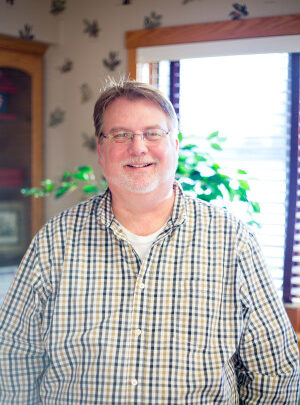 Podcast: Play in new window | Download | Embed
Subscribe: Google Podcasts | Spotify | Stitcher | TuneIn | RSS
Today we are going to talk to someone who runs a Christian summer camp in Michigan and hires Workampers to help ensure his own guests remain happy campers.
Jeff Parsons is the executive director of Bay Shore Camp and Family Ministries, which is located along the shores of Lake Huron, about two hours north of Detroit in the thumb of lower Michigan.
The camp has been in operation for more than 100 years and serves adults all year, and caters to children and families during the summer months.
Bay Shore hires Workampers to help serve meals, manage the camp store and oversee the mini-golf course as well as help with mowing and landscape work. Workampers even help check campers in and out every week.
They are not employed as camp counselors who have direct responsibility for the children. Most of the work is related to the operation of the camp itself. The jobs start in the middle of May and continue through Labor Day.
Jeff explains what the jobs entail and goes into detail about the hiring and interviewing process.
What makes Bay Shore unique is that they are seeking people of faith who have had volunteer experience working in churches and other charitable organizations.
The work is not hard. In fact, Bay Shore requires just 15 hours per week per person and couples are preferred. With three days on and four days off, there is plenty of time to explore Michigan and even venture into Canada.
The Workampers get a free full hookup site and can take advantage of some of the activities available at the camp, too.
Bay Shore Camp and Family Ministries has been changing lives for more than a century. The group offers traditional camping experiences as well as camps focused on various sports, like basketball and soccer, plus fishing, music camp, worship arts and every grade level from elementary school through high school.
Regardless of the type of camp people attend, they all have access to a variety of activities like a zipline, climbing walls, paintball, ga-ga ball, basketball, volleyball, mini-golf, 9-square, campfires, nightly worship and other fun and memorable moments.
Workampers get a free campsite with full hookups and ultra-fast fiber optic internet service and free meals. Like Jeff Parsons explained, the camp has a reputation for quality food, so that's a perk people don't get on other jobs.
Plus, if you're a grandparent, it's possible one of your grandchildren can attend camp week for free. What a deal!
Workampers can also participate in the nightly worship services and Bible studies, too, if they'd like to strengthen their own faith.
Bay Shore already has their Workampers lined up for this summer, but people are encouraged to consider the camp for a job next year. For more information, visit www.bayshorecamp.org.
This is just one of thousands of opportunities offered every year through Workamper News, a magazine and online publication that connects RVers to full- and part-time jobs around the country.
Whether it is running a business from your RV or working short-term jobs for a variety of employers, Workamper News can give you information to help plan a course to live your own dream and get you on the road faster than you thought possible.
For more information about opportunities to live, work and play in your RV, visit www.workampernews.com.