Podcast Episodes
In Episode 226, Tom Tucker describes Workamping at 78 years of age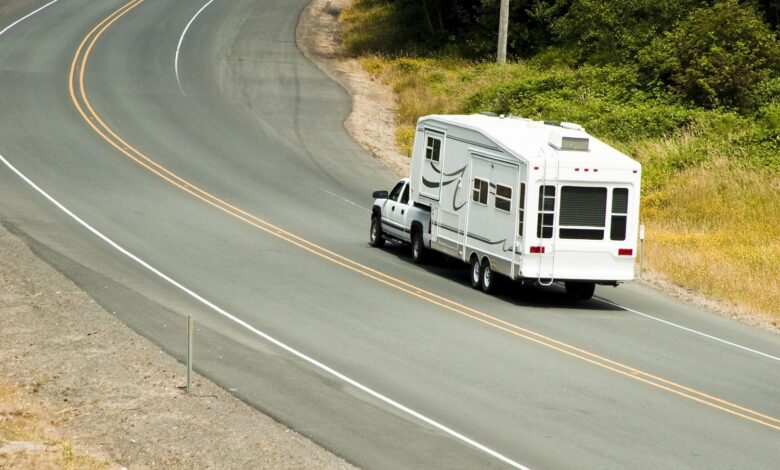 Podcast: Play in new window | Download | Embed
Subscribe: Google Podcasts | Spotify | Stitcher | TuneIn | RSS
People of all ages enjoy the RV lifestyle and the ability to support that lifestyle by working at a variety of short-term jobs as Workampers. Today, I'll be speaking with a 78-year-old man, originally from Alabama, who has been RVing in some form or another for more than four decades.
Tom Tucker started camping in tents with his children when they were very young. Then he graduated to a small camper and has owned several RVs ever since. His current version is a 42-foot fifth wheel with a front living room, which is more than enough space for Tom and his dog.
An Army veteran for 22 years who worked as an air traffic controller, Tom also worked as a uniformed police officer for a short time and had a civilian job with the federal government. He has operated his own trucking company and even taught people how to fly.
Still, Tom loves adventure and the RV lifestyle is just right for him. When he discovered Workamping a short time ago, it added an entirely different dimension to his life.
Tom primarily works as a camp host. He stepped into his first assignment after the campground at which he was staying suddenly lost their Workamper. It only had 48 sites at the time and have since added 12 others. But, the fact it's located near Jimmy Carter's hometown of Plains, Ga., makes it a popular tourist destination.
Tom really enjoys helping newer RVers to learn the ropes when they arrive at the campgrounds at which he works. By just being friendly and welcoming folks as they pull into the campground and engaging them when he's driving around the park, he's met some very interesting people.
He encourages new RVers to go up and introduce themselves to others. They'll find most RVers and Workampers to be a friendly bunch who are willing to share their experiences and expertise, especially with newcomers.
Of all the things he likes to do when traveling, eating is likely his favorite and Tom loves trying new types of foods that are popular in a particular region. That's how he learned about and fell in love with cheese curds while in Minnesota.
As a solo Workamper, Tom discovered many campgrounds prefer to hire couples to get more help out of a single RV site. That means, as a single, he often has to do the work of a couple, and that can be challenging at some jobs.
Another challenge Tom has is that his 42-foot RV is often too big to get into federally-controlled RV parks, such as national parks and campgrounds operated by the Army Corps of Engineers. Although that may eliminate some options for him, Tom still loves the RV lifestyle and encourages other people to jump in, even if it is in the shallow end, just to try it out.
I appreciate Tom Tucker for sharing his experiences with us today and for setting a very positive example that age really doesn't matter if you want to try the Workamping lifestyle.
Today's episode is sponsored by Workamper News. With its Diamond and Platinum membership tools, Workamper News is much more than just a job-listing website. When you put the tools of this professional service into action, you'll find out just how easy it can be to turn your Workamping dreams into reality.
The one-year memberships open the door to a one-stop-shop for all-things Workamping. Being the original resource for Workamping, you'll find the largest number of job listings, be able to connect with a community of Workampers, and view resources compiled by experts who have been enjoying the RV lifestyle for many years.
If you're serious about leading a successful and enjoyable Workamping lifestyle, then a Diamond or Platinum membership is for you.  You can even get started with a free 30-day trial by visiting www.workamper.com/trial. Embark on new adventures today with the support of Workamper News behind you!
That's all I have for this week's show. Next time, I'll be speaking with a gentleman who makes a living by inspecting and fixing RVs. He'll also explain why getting an RV inspected before buying it is a very good thing to do. I'll have that interview on the next episode of the Workamper Show. Thanks for listening!