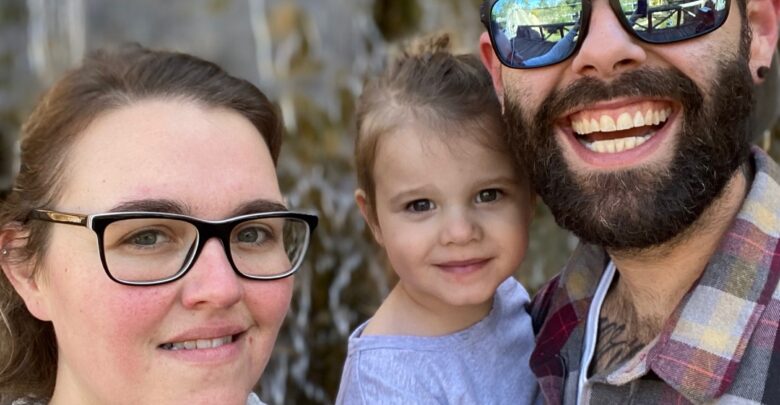 Podcast: Play in new window | Download
Subscribe: Google Podcasts | Spotify | Stitcher | TuneIn | RSS
It's been a busy week in Heber Springs, Ark., as nearly 200 workampers and dreamers gathered for the annual Workamper Rendezvous. Today, we'll talk with one of those dreamers.
Anthony DeAmaral has been attending this year's event with his wife, Angelina, and their 3-year-old son, Colton.
After years of planning, the young family is weeks away from hitting the road to begin their RV dream.
Angelina will be operating a children's clothing business from their fifth wheel, and Anthony will be attending classes to learn how to repair RVs for other people or inspect them for new buyers.
He had been working 15-hour days, and could already see the negative impact it was having on his marriage and his relationship with Colton. He weighed 498 pounds just a few years ago.
After deciding to take back his life five years ago, he lost 328 pounds and looked for other ways to reduce the stress in his life.
After a chance encounter with some other people who were full-time RVing, and listening to the experiences they described, that worked to cement the desire to embrace a nomadic lifestyle for their own family.
They've completely changed their diet and want to teach others how to cook delicious, healthy food from their RVs.
As Colton gets older, they don't want him to be stuck in a four-wall classroom learning from textbooks. They want him to experience history, science and life in a more personal way.
They are just one of hundreds of couples and families who have been attending seminars, talking with employers, and networking with each other to learn as much as possible about how to make the RV lifestyle work for them.
Anthony and his family will support themselves with a business they can run from their RV. They've set up some passive income as well, and he's planning to become an RV inspector and technician – which are services he can provide wherever the family travels.
I found it interesting that, even at a very young age, Anthony already saw the negative impact working traditional jobs was having on his health and his family.
It was after meeting other people who are successfully living the RV lifestyle, that Anthony and his wife, Angelina, were convinced that it could work for them, too.
The workamper network can help you live a life you've dreamed of living by doing it the right way, with the right resources in place.
Whether it is running a business from your RV or working short-term jobs for a variety of employers, Workamper News can give you information to help plan a course to live your own dream and get you on the road faster than you thought possible. For more information about opportunities to live, work and play in your RV, visit www.workampernews.com.