Podcast Episodes
In Episode 250 Samantha Byrne talks about opportunities for Workampers at Starlight Campground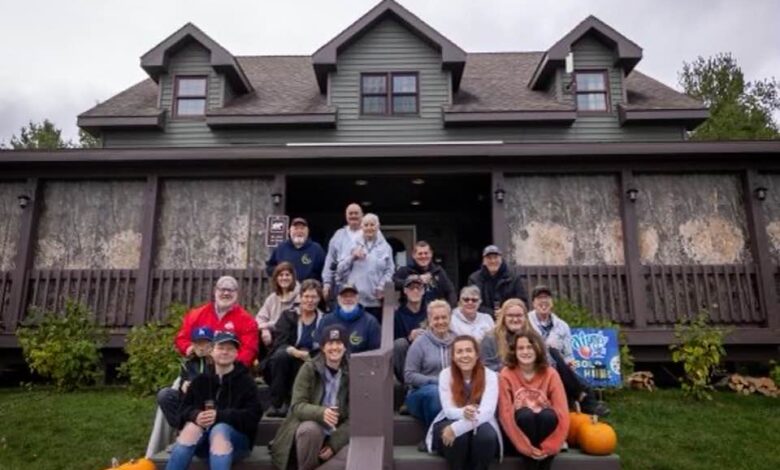 Podcast: Play in new window | Download | Embed
Subscribe: Google Podcasts | Spotify | TuneIn | RSS
Today I am interviewing an employer located in the upper northwest section of lower Michigan. If you like the outdoors and children, then you will love this opportunity.
Samantha Byrne is the owner of Starlight Campground in Mancelona, Mich., which is located about 35 miles east of Traverse City and 40 miles south of Petoskey, and not too far from Torch Lake.
She and her husband have owned the family-oriented campground since 2020. It features 136 RV sites and six vintage travel trailer rentals on a 130-acre wooded compound that includes lots of hiking trails.
With a new specially-themed weekend every week, the name of the game is fun and helping families to create lasting memories.
The campground typically hires a total of 26 Workampers every summer, but due to the high number of returning Workampers, Samantha is only looking for two couples or solos in 2024.
They'll be doing groundskeeping and housekeeping. Housekeepers may also do some light gardening, and groundskeepers will also deliver ice and firewood to campsites.
Samantha schedules couples so they work together at the same time or, if they prefer, to work the same days, but different shifts. Either way, Workampers usually work four or five hours, three days a week, which gives people plenty of time to explore the area. They also have the same days off every week.
Samantha is looking for kind, energetic people who understand when guests arrive after a long trip, sometimes families are a little frazzled. She really wants Workampers to understand the campground attracts a lot of families with children.
When submitting an application, Samantha likes it when Workampers add personality to talk about themselves rather than just listing where they have worked and what they did.
She explained the campground's Facebook page is a wonderful way to get a feel for the campground and the types of activities which take place during the summer.
For more information about the campground, people can visit www.starlightcampground.com. To apply, send a resume to [email protected].
Today's episode is sponsored by Workamper News. With its Diamond and Platinum membership tools, Workamper News is much more than just a job-listing website. When you put the tools of this professional service into action, you'll find out just how easy it can be to turn your Workamping dreams into reality.
The one-year memberships open the door to a one-stop-shop for all-things Workamping. Being the original resource for Workamping, you'll find the largest number of job listings, be able to connect with a community of Workampers, and view resources compiled by experts who have been enjoying the RV lifestyle for many years.
If you're serious about leading a successful and enjoyable Workamping lifestyle, then a Diamond or Platinum membership is for you.  You can even get started with a free 30-day trial by visiting workamper.com/trial. Embark on new adventures today with the support of Workamper News behind you!
That's all I have for this week's show. If you have enjoyed a fun or interesting Workamping experience, I'd welcome the opportunity to interview you for an upcoming episode. Feel free to send me an email to [email protected]. Thanks for listening to today's episode of The Workamper Show.