Podcast Episodes
In episode 185, Dean Noble describes Workamping opportunities at Santa Barbara's Elings Park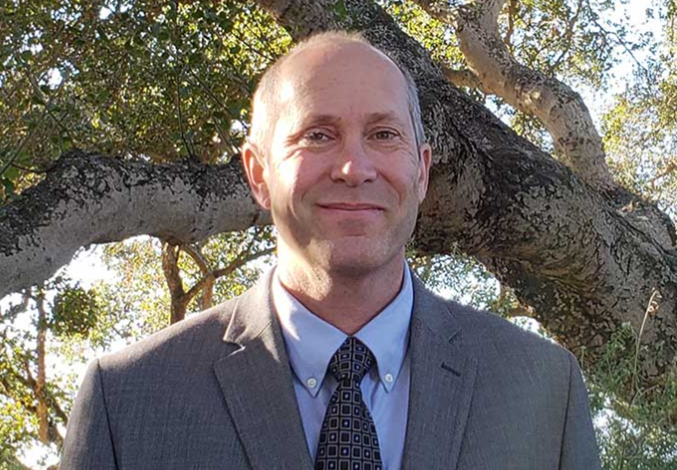 Podcast: Play in new window | Download | Embed
Subscribe: Google Podcasts | Spotify | TuneIn | RSS
This week's show will be short and sweet. I'll be interviewing the director of a large privately-owned park in beautiful Santa Barbara, Calif., where Workampers help with various special events and by assisting park guests.
Dean Noble is the executive director of Elings Park in Santa Barbara, Calif. It is the largest privately-funded, non-profit park in the United States, according to Wikipedia. About 90,000 people live in Santa Barbara, which is located along the Pacific Ocean about 100 miles north of Los Angeles.
Being a private park gives the staff a little more latitude in how the park can be used and what visitors can do. Because of the park's sweeping ocean views and oak groves, it is a very popular location for weddings.
But, weddings aren't the only way people use the park. It has softball and soccer fields as well as a tennis center. The park is 230 acres in size, but only 90 acres are developed. That leaves lots of room for hiking and mountain biking trails. All 230 acres are designated as an off-leash dog park.
The facility is also home to Elings Park International Raceway where people can race their radio-controlled cars, and a separate area allows people to fly remote-controlled model airplanes. There is a disc golf site, BMX bicycle track, and a staging area for paragliding and hang gliding.
Workampers are typically needed to set up for weddings, control lights at the sports fields, check guests into the tennis center, collect money to park on weekends, and patrol through the park to make sure everything is clean and in good working order. The park staff are very concerned about fire safety and Workampers help identify problems before they get out of control.
The jobs are not paid. Volunteer Workampers are expected to put in 25 hours a week to receive a free full-hookup RV site. That 25-hour commitment applies to the RV site, not to each Workamper. Although the park is open year-round, Dean typically needs more Workampers during the summer season from April to September.
He would like Workampers to commit to at least six months, but they can extend their time. However, it cannot become a permanent position.
The park is generally open from 7 a.m. to sunset, although weddings and organized sports activities can extend later. Even then, the sports fields and outdoor wedding venues go dark by 10 p.m. Workampers typically put in more hours on weekends than during weekdays.
No special skills are needed, but Workampers who having gardening or farming experience will be able to help with some special projects in the future, and with taking care of 250 oak trees planted around the park as well as 3,000 coastal scrubs.
Applying for the job is as simple as emailing a resume and photo of their RV to [email protected]. Workampers should also note whether they have dogs because Dean said that's a plus at a dog-friendly park. Children are welcome, too, but people should disclose that when applying.
There is plenty to do in the Santa Barbara area. Naturally, there is an active beach culture, but also more restaurants per capita than other communities as well as planned and spontaneous music events. The area is also considered to be an international global biodiversity hotspot with a tremendous amount of bird, animal and marine life.
For more information about Elings Park, visit www.elingspark.org.
Today's episode is sponsored by Workamper News. With its Diamond and Platinum membership tools, Workamper News is much more than just a job-listing website. When you put the tools of this professional service into action, you'll find out just how easy it can be to turn your Workamping dreams into reality.
The one-year memberships open the door to a one-stop-shop for all-things Workamping. Being the original resource for Workamping, you'll find the largest number of job listings, be able to connect with a community of Workampers, and view resources compiled by experts who have been enjoying the RV lifestyle for many years.
If you're serious about leading a successful and enjoyable Workamping lifestyle, then a Diamond or Platinum membership is for you.  You can even get started with a free 30-day trial by visiting www.workamper.com/trial. Embark on new adventures today with the support of Workamper News behind you!
That's all for this week's show. Next time, I will speak with an employer looking for Workampers to help at several RV parks and mobile home communities in the Midwest and east coast. I'll have that interview on the next episode of The Workamper Show.