Podcast Episodes
In Episode 235, Trixie Parkes describes starting her life over after a hurricane destroyed everything she owned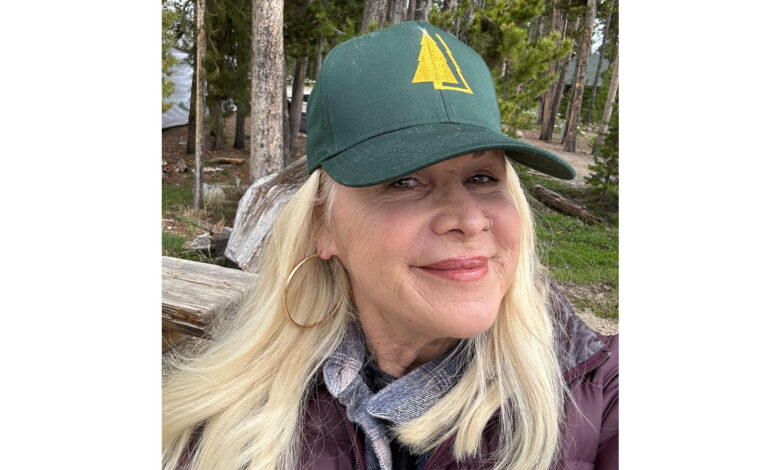 Podcast: Play in new window | Download | Embed
Subscribe: Google Podcasts | Spotify | Stitcher | TuneIn | RSS
Today I will be interviewing a Florida woman who started RVing out of necessity after a hurricane literally destroyed everything she owned – her house and her business.
Trixie Parkes is a native of Florida. She and her father ran a successful vacation rental business near Fort Meyers and Sanibel Island for decades. When her father started suffering from dementia, she took on greater responsibility by caring for his daily needs. He moved into an assisted living facility last year while Trixie worked on renovating the home they shared.
She was able to successfully juggle the business and her father's care until Hurricane Ira came to shore as a Level 5 storm on Sept. 28, 2022, to become the third costliest weather disaster on record. The storm cost Trixie dearly.
Her own home was obliterated as were all the rental properties she and her father owned along the coast. Her dad was so confused and personally devastated upon learning the hurricane destroyed the business he operated for nearly 60 years that he died a few months later. All Trixie had left was her two children: a son who was in the U.S. Navy and a daughter who was attending school in California.
With no other options, Trixie headed to California to be closer to her daughter. However, she quickly learned that California was too expensive for her to live there. So, she bought a used 30-foot motorhome to serve as her residence until she could get on her feet.
A social media guru herself, Trixie learned about Workamping by seeing things posted by others. She saw an opportunity that looked interesting and sent a message to inquire about the job with the U.S. Forest Service as a campground host.
Trixie received a reply within an hour and was on the job a few weeks later.
I found Trixie's story to be inspirational as well because she would not give up. She knew nothing about RVs or how they work, but forged ahead in creating a new life focused on travel as well as meeting and serving people.
Her first Workamping job took Trixie deep into the Idaho wilderness of the Sawtooth Mountains. She learned about boondocking the hard way in that she only has access to a little solar power, but nothing else. Trixie had to figure things out as situations came up.
But, she says she's stronger for that experience. Redfish Lake is rather isolated from life, which forced her to unplug from technology. But her experience among the natural beauty of the U.S. Forest Service property has been emotionally healing for Trixie. The people she's met at the campground provided the connections she desperately needed to get her through a trying experience.
The job requires her to check people into their campsites, clean restrooms and make sure the area remains tidy. Trixie said she puts out a lot of fires, literally. Many campers think they've doused campfires before leaving their campsites. But, Trixie finds unattended fires or smoldering embers all the time that could be disastrous for the wooded area if it rekindled into larger flames.
Living that far north was quite a change from living in Florida. It doesn't get dark until almost 10 p.m., and people are active again at first light when it arrives at 6 a.m. She also has to be mindful of bears who come snooping for food left out by careless campers.
Trixie will be in Idaho until mid-October, then mosey her way back toward Florida for awhile before looking for another Workamping job. People can connect with Trixie Ann on Facebook or look for Adventure Warrior Woman on Instagram.
I am grateful for her story and wish Trixie the best of luck as she rebuilds her life.
Today's episode is sponsored by Workamper News. If you have more questions than answers when it comes to the Workamping and RVing lifestyle, then don't worry, Workamper News has your back.
Attend a free, monthly Workamping Q&A webinar to get your questions answered.  Each month, the knowledgeable team behind Workamper.com hosts a free, live webinar where they answer questions submitted by folks, just like you, who are learning about the lifestyle, just getting started, or who have been Workamping for a while.
They cover topics like, what kind of Workamping jobs are available, what do those jobs pay, tips for writing a Workamper resume, questions to ask an employer, what type of RV is best, how to get your mail as an RVer, and much more.
In the description of each video, you'll find the list of questions that were answered so you can quickly jump to the sections you want to hear. Register for the next live webinar at workamper.com/answers.  Or listen to detailed answers now by watching the recordings of past Q&A webinars on the Workamper News YouTube Channel at youtube.com/workamper and click on the "Q&A on Workamping" playlist.
That's all for this week's show. Next week I will be speaking with an accountant about taxes and how they impact Workampers. I'll have that interview on the next episode of the Workamper Show. Thanks for listening!