Podcast Episodes
Michelle and Scott McDonald explain how curriculum development funds their travel dreams in Episode 168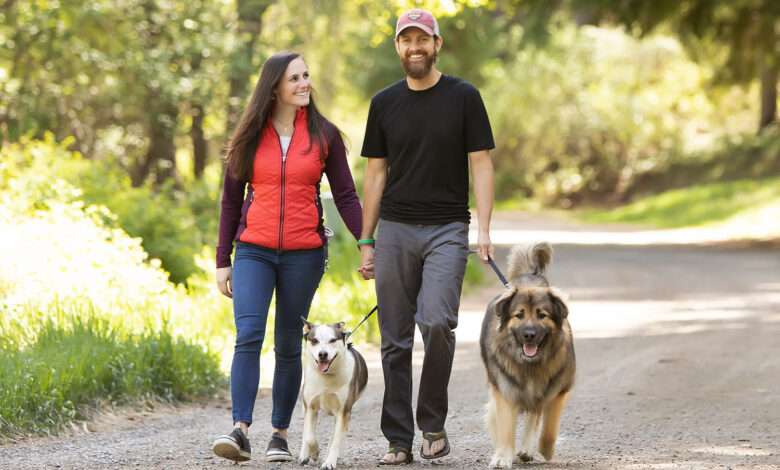 Podcast: Play in new window | Download
Subscribe: Google Podcasts | Spotify | Stitcher | TuneIn | RSS
Today I'm interviewing a woman who travels around the country in an RV with her husband while preparing curriculum and other educational resources for teachers.
Michelle and Scott McDonald are originally from Washington state. They started RVing three years ago and today own an Airstream travel trailer large enough for the couple, two dogs and a business.
The McDonalds have always enjoyed the outdoors. In the past, Scott worked in the outdoor recreation industry helping others to enjoy exploration, adventure and travel. Michelle worked in a classroom before jumping into curriculum development.
She specializes in designing high-quality social studies lessons for children in kindergarten through 8th grade. Homeschoolers as well as students in public and private schools across the country use the curriculum Michelle designs.
RVing lends itself to creating great material because Michelle and Scott can actually visit historic or cultural sites to gather information and images before developing the material. Traveling gives them a great perspective.
COVID actually helped Michelle because she was able to design virtual field trips to various locations. The curriculum needs to be accurate and engaging for teachers to spend their own money to acquire the lessons. Technology makes it easier for the McDonalds to develop stunning virtual travel experiences for classroom use.
However, the couple doesn't confine their curriculum development to sites they can visit. For example, the McDonalds conducted a lot of online research to create lessons pertaining to ancient Rome and Greece where they tried to spark student interest by telling often untold stories from that era.
After creating resources, the material is made available for sale on a website called teacherspayteachers.com.
The curriculum develop provides enough income to support their travel lifestyle. It's kind of a perpetual cycle. The McDonalds travel to a location, like a national park, to gather information, pictures and videos. They assemble that material into compelling lessons for students that teachers and parents are willing to buy. That helps fund the next leg of their travel adventure.
Michelle found a need and figured out a way to fill it. As a classroom teacher, Michelle discovered options for really good social studies curriculum in kindergarten to 8th grade was lacking, so she and Scott started creating their own. The response was wonderful with teachers asking for other resources as well.
Eventually, Scott and Michelle saw RVing as a way to add even more flavor to their lessons by incorporating images, information and stories they uncovered through their travels. The McDonalds also maintain a blog site at www.strategiceducationalservices.com.
What's really interesting is that the McDonalds discovered a secondary market for their material. Seasoned citizens living in retirement communities or long-term care facilities are acquiring the curriculum for use in group activities. It's been a great way for people to rekindle memories and spark interactive discussions when travel really isn't an option for them anymore.
Michelle and Scott are planning even more trips in the months ahead. They'd like to travel from Florida to Maine while documenting historical places and national parks along the way. Not only will the McDonald's benefit from seeing these places first hand, but they are using their skills to help young students and seasoned citizens to experience the adventures in meaningful ways as well.
You can follow their adventures at strategiceducationalservices.com or look for Michelle's curriculum on teacherspayteachers.com. I wish them the best of luck in pursuing their business and their travel dreams.
Today's episode is sponsored by The Dreamer's Journey, it is an online course and community produced by Workamper News. Life is way too short to keep your dreams on hold, so don't be held back by fear because you were designed for more!  Get started in the RV lifestyle the right way with this comprehensive guide.
For just $29.95 for one year of access, Dreamers have unlimited viewing of 50-plus videos to learn things like what type of RV to buy, goal setting, how to budget for the adventure, developing a positive mindset, setting up a domicile and operating a small business on the road, plus everything about Workamping and how to find the right job for you. Each video is 30-90 minutes long to give in-depth coverage on each topic.
There's no wrong time to get started.  For more information, visit www.rvdreamersjourney.com.
That's all I have for this week's show. Next week, I'll be speaking with another employer who has several job opportunities available right now for couples and solo Workampers who like to travel and support themselves by evaluating natural gas lines for utility companies across America. I'll have those details on the next episode of The Workamper Show. Thank you for listening.