Podcast Episodes
In Episode 087, Dan Marlow describes tax preparation opportunities with his company and Jackson Hewitt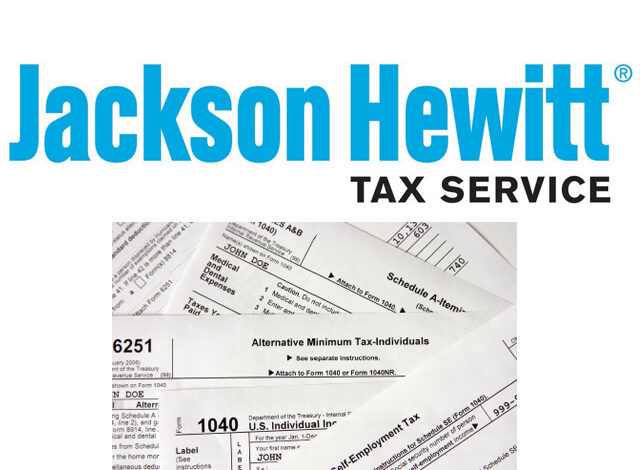 Podcast: Play in new window | Download | Embed
Subscribe: Google Podcasts | Spotify | TuneIn | RSS
Can you believe there are less than 13 weeks left in 2020? That means that tax time is right around the corner, and we're going to talk with someone who hires Workampers to help people file their taxes.
Dan Marlow is a certified public accountant and the owner of Valor Tax Services in Kansas City, Mo. His firm is a franchise of Jackson Hewitt Tax Services, which provides professional tax preparation services nationwide.
Dan is looking for several Workampers to help him prepare tax returns for people in the Greater Kansas City Area as well as Topeka and St. Joseph. However, he also talks about opportunities to work for other Jackson Hewitt franchises throughout America.
Workampers go through an extensive training program to understand tax law and learn how to use all the forms required by the Internal Revenue Service. The good news is that the training can be done online now while Workampers are wrapping up their current assignments.
Once trained, they'll work with clients at Walmart kiosks, strip malls or stand-alone offices. Schedules vary based on the needs of the franchise as well as the desires of Workampers. Dan said his staff can work one day a week or full time, and most of the work is done from late December through mid-April.
The tasks vary, too, again depending upon the location. Some hire only tax preparers, while others hire Workampers for support roles to gather information, make copies and set up appointments.
People can generally earn between $10 and $15 per hour, depending upon location. Dan pays his Workampers about $14 per hour. However, they can earn bonuses during the course of tax season.
No special skills are required to become a tax preparer, just an outgoing personality and strong desire to provide great customer service. Jackson Hewitt provides all the needed training to learn how to fill out tax forms, prepare documents for electronic filing, and help clients get quick access to tax refunds.
It's not as hard as it looks, Dan explains. Most of the clients require no special tax schedules and won't pose any serious challenges to Workampers because the full-time staff generally works with more challenging clients.
Jackson Hewitt Tax Professionals get a lot of satisfaction by helping others and giving them peace of mind when it comes to filing their taxes.
Dan's right in that preparing taxes is not as hard as it looks. Workampers will not be preparing complicated business tax returns for corporations, although they may prepare returns for self-employed individuals.
Most of the time, they will be working with people who just feel more comfortable having a professional prepare and review their taxes. That often involves accounting for job-related income, probably some interest or dividend forms, and larger deductions for things like unexpected major medical problems.
More people than normal may seek professional tax help in 2021 due to questions regarding the COVID stimulus checks they received, unemployment income, or deductions for working from home.
Jackson Hewitt locations are looking for Workampers right now to undergo online training this fall so they'll be ready to roll in late December or early January. You'll find more information at www.jacksonhewitt.com/careers.
People interested in Workamping for Dan Marlow in the Kansas City, Topeka and St. Joseph area, can call him at 913-839-8245 or email [email protected].
Workamper News, a magazine and online publication, connects RVers to full- and part-time jobs around the country. Whether it is running a business from your RV or working short-term jobs for a variety of employers, Workamper News can give you information to help plan a course to live your own dream and get you on the road faster than you thought possible.
For more information about opportunities to live, work and play in your RV, visit www.workampernews.com.
Belonging to an online community of Workampers is a real perk for Gold, Diamond and Platinum members. It's fun to share in the experiences of others and to read all the advice offered by experienced Workampers.
Today's episode was sponsored by the National RV Training Academy in Athens, Texas. The academy's one-week live training or home study course will teach you everything you need to know to fix about 80 percent of the problems people experience with their RVs.
You can also sign up for additional training to become an RV Inspector, campground technician or to provide mobile RV service. For more information, visit www.nrvta.com.