Podcast Episodes
Black Hawk Creek RV Park offers full-hookup site for two days of work per week in South Dakota in Episode 172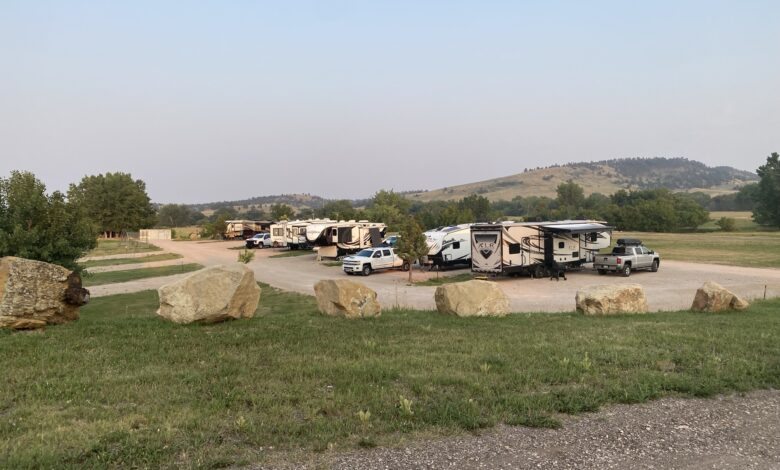 Podcast: Play in new window | Download | Embed
Subscribe: Google Podcasts | Spotify | Stitcher | TuneIn | RSS
Today I will be speaking with an employer from South Dakota who is looking for help this spring at a campground near Rapid City.
Justin Gonzales is the manager of Black Hawk Creek RV Park, which is located just a few miles north of Rapid City, right on the edge of beautiful Black Hills National Forest and all the popular tourist attractions, like Mount Rushmore, Crazy Horse Memorial, Sturgis, and Custer State Park.
The campground has been in existence for a while and was previously known as Little Jon Memorial Park. Two years ago, it was bought out and new owners changed the name to Black Hawk Creek, in honor of the little creek adjacent to the park.
Right now, the park consists of 15 full-hookup RV sites and eight cabins. However, in the next six months, the campground will grow significantly with the addition of 100 new RV sites and another 20 cabins.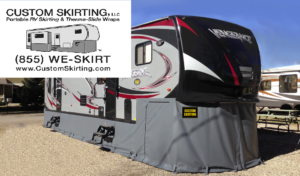 The people who own the RV park also own another company in Rapid City called Custom Skirting, which crafts material to fit to the exact specifications of any RV to protect the underside of the unit so that it can be used during winter months. People coming to get their RVs fitted for the custom skirts often stay at the RV park where measurements can be taken and the product assembled at the factory by hand.
The skirts really work, Justin said. He spent the winter in an RV with his wife and two daughters. In January, he spent $400 on propane due to below-zero temperatures and winds that exceeded 50 miles per hour. In February, he had skirts installed on his RV and the propane cost dropped to $175 for his big 42-foot RV with five slides. Once the skirts were installed, everyone was able to walk around barefoot.
Workampers are needed this spring and summer to help with reservations, conduct light housekeeping, mow the grass and perform maintenance. In exchange for two days of work per week, they get a free full-hookup RV site in an area where tourists pay $1,200 to stay 10 days at an RV park.
Justin would like Workampers to commit to spending at least three months at the park, but if they want to stay longer, that's fine, too. In fact, people who have experience with textiles may be able to get a job at the skirting company and stay all-year long, if they'd like.
The campground is on an elevated property surrounded by farmland, which offers some pretty expansive views of the countryside. There is an old-fashioned playground on the property, but the key attraction is its proximity to Rapid City, which is South Dakota's second largest city, and boasts a population of 70,000 people with all the amenities RVers need.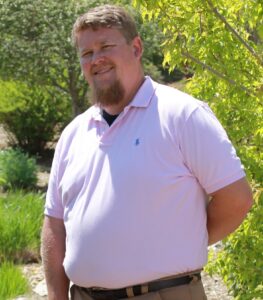 The campground is 35 minutes from Mount Rushmore, an hour from Crazy Horse, and 40 minutes from Custer State Park where the buffalo still roam. The craziness of the Sturgis Motorcycle Rally is less than 30 minutes away. Wind Cave National Park is less than an hour away. Yellowstone National Park and Denver are both about 7 hours away – which is easier to visit when you have five days off every week.
Workampers who enjoy providing great customer service to campground guests, but also want plenty of time off to explore all that region of South Dakota has to offer, will enjoy working at Black Hawk Creek RV Park.
Applying for the job is as simple as calling Justin at the Custom Skirting office at 855-WE-SKIRT, ext. 2, to have a conversation with him about the job. Or email a resume and cover letter outlining your experience and what you can bring to the job to [email protected].
For more information about the campground, visit www.blackhawkcreekrvpark.com. It will be a great opportunity to spend three months or a full year in South Dakota.
Today's episode is sponsored by Workamper News. With its Diamond and Platinum membership tools, Workamper News is much more than just a job-listing website. When you put the tools of this professional service into action, you'll find out just how easy it can be to turn your Workamping dreams into reality.
The one-year memberships open the door to a one-stop-shop for all-things Workamping. Being the original resource for Workamping, you'll find the largest number of job listings, be able to connect with a community of Workampers, and view resources compiled by experts who have been enjoying the RV lifestyle for many years.
If you're serious about leading a successful and enjoyable Workamping lifestyle, then a Diamond or Platinum membership is for you.  You can even get started with a free 30-day trial by visiting www.workamper.com/trial. Embark on new adventures today with the support of Workamper News behind you!
That's all I have for this week's show. Next time, I'll be talking with a man who runs a successful online marketing agency helping businesses with their digital marketing needs. His family is also involved in a number of faith-based service projects. I'll have that interview on the next episode of The Workamper Show. Thanks for listening!