Podcast Episodes
Thomas Strang compares Workamping to driving a truck in Episode 251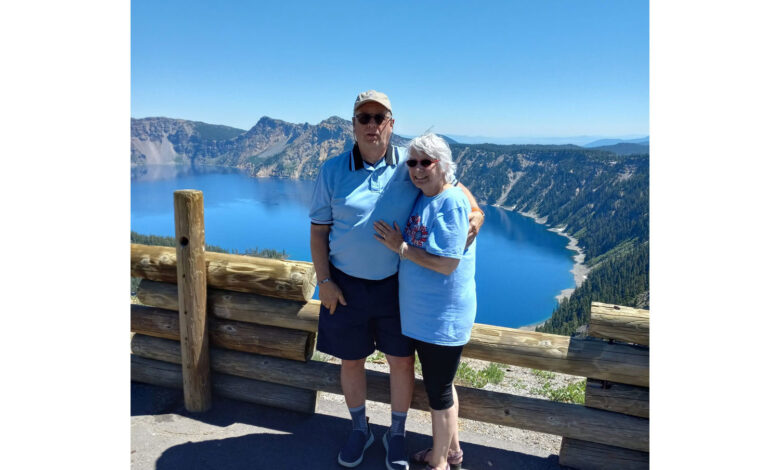 Podcast: Play in new window | Download | Embed
Subscribe: Google Podcasts | Spotify | TuneIn | RSS
Today I am interviewing a former over-the-road truck driver who was motivated to start RVing in order to see and experience many of the places he had just whizzed past in his truck.
Thomas Strang is originally from New York, but hit the road in his motorhome the day after Thanksgiving in 2020. Since then, he and his wife have enjoyed a wide variety of Workamping jobs in multiple states. Each job kept him in the area long enough to truly enjoy the culture and history of the region.
That was vastly different from his travels during the 15 years he worked as a truck driver. During that experience, he passed popular destinations, like Mount Rushmore, but never had the opportunity to stop and visit.
Workamping also gave him much more flexibility to do the things Thomas liked to do. He enjoyed the variety of job duties which enabled him to pick what looked like a fun job to do for a while just to try it out.
Of all the jobs he has held, Thomas liked the beet harvest for its ability to make a season's worth of income in a month of working. Because of his truck driving experience, Thomas helped harvest beets for a while, then soybeans and finally corn.
In addition to helping with the harvest, Thomas got to spend a season right on the coast of Oregon, he got to help sick and disabled RVers at the Escapee's Care Center in Texas, he worked in the Catskills mountains of New York and is currently working at a rescue center for dogs and cats in mid-state New Mexico.
If he had to start over, Thomas said he wouldn't do anything differently because making mistakes and learning from them is all part of the RVing adventure. He encourages everyone to try Workamping and promised that they'd know relatively quickly if the lifestyle was not for them.
However, for Thomas and his wife, visiting different places all the time and spending more than just a week or two at each location has been quite an adventure for them. He said it remains the best way for people to get out and see America, even for people who do not have a million dollars in a retirement account.
To connect with him, look for Milton Bear Strang on Facebook or click on www.facebook.com/milton.strang.7.
Today's episode is brought to you by the featured employers at Workamper.com.  These Workamper employers have taken an extra step to share some photos and detailed information about their Workamper programs.
Opportunities exist for solos, couples and families, whether they are full-time, part-time, seasonal and even long-term jobs. Some are income opportunities and others involve volunteering at locations throughout the United States. Go to workamper.com/fe to meet the featured employers today.
Employers who are seeking to hire Workampers can learn about the benefits of year-round recruiting by becoming a featured employer. More information about featured employers is available at workamper.com/fedetails.
That's all for this week's show. Next week, I'll have a fun interview with an employer in New England who is looking for help in a brewery. That should be really interesting. I'll have that interview on the next episode of The Workamper Show. Thanks for listening!