Podcast Episodes
RV refrigeration repair expert Roger Ford offers advice which could save RVers hundreds of dollars on Episode 152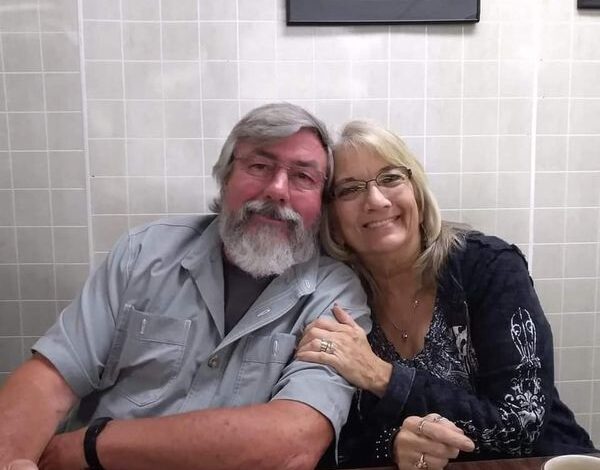 Podcast: Play in new window | Download | Embed
Subscribe: Google Podcasts | Spotify | Stitcher | TuneIn | RSS
Today I will speak with an RV refrigeration repair expert who addresses a problem that many RVers will encounter at some point during their ownership experience: Should the refrigerator be repaired or replaced?
Roger Ford is the founder and co-owner of Ford's RV Refrigeration Training Center in Benton, Ky., along with his wife, Onna Lee. Roger started specializing in RV refrigerator repair in 1984. At that time, he was hearing stories from RV owners saying repair centers were telling them their refrigerator could not be repaired and it had to be replaced.
Yet, when Roger looked at the problem more closely, he discovered he could repair about 98% of the units instead.  He thought it was a local problem of RV technicians not knowing how to fix broken refrigerators. But, as he started training techs on the procedures to properly diagnose and fix refrigerators, he learned it was a widespread, global problem.
The reason repair centers often recommend replacing refrigerators is two-fold. First, they don't know how to fix them and, second, Roger said there is likely a brand-new refrigerator sitting in a storage area which the business wants to unload.
The most common problem he sees with RV refrigerators is when they work on electric mode, but not on LP mode. In those cases, most of the time it often means the orifice, burner or flue needs to be cleaned. It is a simple, do-it-yourself repair.
On the flip side, if the refrigerator works in LP mode, but not when plugged into electricity, it's broken because the unit isn't putting out the correct wattage. Roger said that's also an easy, do-it-yourself repair any RV owner could complete.
In fact, Roger said many RV refrigeration repairs are do-it-yourself with proper training. For example, changing a heating element or anything related to the unit's controls or ventilation can be performed by RVers themselves. As long as RV owners are not doing anything with the tubing on back of a refrigerator, repairs can be completed with common household hand tools.
For those unusual instances in which tubing needs to be replaced and gas re-inserted into the system, Roger explained that RV owners can still take it to a certified RV refrigeration repair specialist to get that job done for significantly less money than replacing the entire refrigerator.
RV owners can save hundreds, if not thousands, of dollars by fixing their own RV refrigerators rather than replacing them. Like Roger said, why fill up landfills with perfectly good RV refrigerators when it just needs a new part or to be cleaned to get it back into working order?
While Ford RV Refrigeration Training Center has trained people in person since its founding, COVID required the school to adapt and take all instruction online via a series of videos pertaining to the two primary refrigeration brands: Dometic and Norcold. Doing so opened the door for RV owners to learn to repair their own refrigerators.
For just $25, RVers can watch all the brand-specific videos an unlimited number of times for a year. Then, RV owners don't even have to go into a repair center to diagnose a problem. It can be done by watching a video or two and doing it themselves.
When the interview was recorded, Roger mentioned people could view the videos for a week for $5. However, with parts availability being difficult this year, the company made a change a month ago to allow unlimited viewing for an entire year for just $25.
The videos provide the specific steps for troubleshooting and repairing the refrigerators, while other videos apply to the unit's cooling system as well.
Even if people are uncomfortable doing diagnosing and repairing units by themselves, Roger said watching videos will educate RV owners so they can avoid being taken advantage of by unscrupulous RV service centers. That way, if a repair center says a refrigerator needs to be replaced, RV owners can ask if technicians performed a specific test and what they discovered by doing the test.
However, for RV owners who are confident enough in their ability to diagnose and repair problems by themselves, they should be able to complete the process in less than an hour. Parts can be ordered online or from any dealership. Roger strongly advised RV owners to use genuine factory parts, not cheaper replica parts that haven't been through the same level of testing.
Doing repairs yourself can be a real bargain. For example, replacing a circuit board or heating element for $200 – or cleaning the equipment – is much less than replacing an entire refrigerator for $2,000 or more.
For more information and to access the videos, visit www.rvrefrigeration.com. The website also maintains a list of certified RV refrigeration repair professionals throughout North America.
Today's episode is sponsored by Workamper News. With its Diamond and Platinum membership tools, Workamper News is much more than just a job-listing website. When you put the tools of this professional service into action, you'll find out just how easy it can be to turn your Workamping dreams into reality.
The one-year memberships open the door to a one-stop-shop for all-things Workamping. Being the original resource for Workamping, you'll find the largest number of job listings, be able to connect with a community of Workampers, and view resources compiled by experts who have been enjoying the RV lifestyle for many years.
If you're serious about leading a successful and enjoyable Workamping lifestyle, then a Diamond or Platinum membership is for you.  You can even get started with a free 30-day trial by visiting www.workamper.com/trial. Embark on new adventures today with the support of Workamper News behind you!
That's a wrap for today's episode. Next week, I'll be interviewing an author who is looking to hire Workampers to represent his historical book to gift shops and museums or to sell them at fairs and RV shows. I'll have details on the next episode of The Workamper Show.
NOTE: Because I forgot to start the recorder immediately, the interview starts abruptly without an introduction.