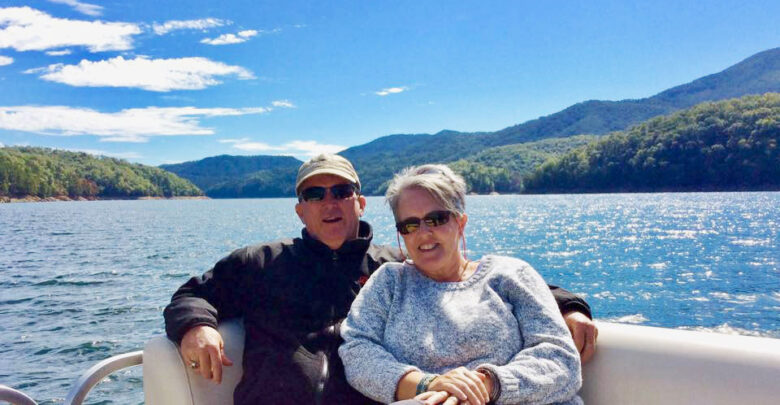 Podcast: Play in new window | Download
Subscribe: Google Podcasts | Spotify | Stitcher | TuneIn | RSS
Today's episode focuses on the experiences of a seasoned and enthusiastic workamping couple.
Mike and Betty Gill are RVers from Louisiana, who have been on the road since 2010. They have worked a variety of workamping jobs over the years, but found a position they really like at the Dollywood amusement park in Pigeon Forge, Tenn.
They like the job so much, that they work there twice a year, starting in March. Then, when the high school and college students arrive for work in summer, the Gill's head out to visit family and tour the country. In the fall, they show up again to work until the park closes for annual maintenance in January.
One thing that Mike and Betty talk about is their experience at Workamper Rendezvous, an annual week-long meeting that takes place in Heber Springs, Ark., later this month.
They describe things they learned, and explain how what they learned at Rendezvous actually enabled them to begin an RV lifestyle within a few months.
They describe the lifestyle and what they like about it. But, they also discuss some challenges they have faced and what others can do to avoid them.
After listening to Mike and Betty, I wanted to go to work at Dollywood myself. It sounds like a fun place to spend some time helping other people make memories of their own.
I really liked the flexibility that the job gives to Mike and Betty so that they can work for a while in the spring, take some time off to travel, and come back to the same jobs they enjoy.
Not every Workamping experience provides that kind of perk, but there are lots of jobs just like it.
They prove that it's possible for anyone to make a decent income while enjoying a life of travel and adventure. One way they are doing that is by operating a part-time business from their RV, which many workampers chose to do as well. It cut their annual tax bill to one-third of what they were paying.
Mike and Betty were also singing praises after attending the Workamper Rendezvous event a few years ago in Heber Springs, Ark.
They credited that event with helping them hit the road just a few months later. And they also credit the event to opening their eyes to all the full- and part-time job opportunities open to workampers of all ages.
They learn the essentials of workamping, but also how to manage a successful life on the road.
If you'd like to jumpstart your Workamping experience, you can still attend this year's Rendezvous, which takes place Oct. 21 to 25.
You can find more information about the 18 scheduled speakers and other fun activities by visiting www.workamperevent.com.
For more information about workamping in general, be sure to visit www.workamper.com.
Today's episode was sponsored by the National RV Training Academy in Athens, Texas. The academy's one-week live training or home study course will teach you everything you need to know to fix about 80 percent of the problems people experience with their RVs.
Or, you can sign up for additional training to become an RV inspector, campground technician or provide mobile RV service. For more information, visit www.nrvta.com.
That's all for this week's show. Please join us again next week for two new episodes of The Workamper Show. Thanks for listening.
*** Transcript ***
Greg Gerber:                     For today's episode, we're going to go to Louisiana, just outside of New Orleans to talk to Mike and Betty Gill who have been Workampers for quite a while. Welcome to the show guys. I'm glad to have you with us.
Mike Gill:                            We are glad to be with you.
Betty Gill:                           Thanks so much for taking time to chat with us.
Greg Gerber:                     My pleasure. How long have you been RVing?
Mike Gill:                            We have been RVing since 2010.
Greg Gerber:                     Okay, so you're experienced.
Mike Gill:                            Well, we always learn something new, but I guess we are.
Betty Gill:                           I've grew up camping. My family — I was one of seven and we tent camped, then pop up camper then went to the Airstream and then C class. So I've always, always enjoyed camping and got some incredible precious memories.
Greg Gerber:                     What do you folks use now when you're out camping?
Mike Gill:                            A Tiffin motorhome?
Greg Gerber:                     A Tiffin. Nice. That's a good brand. Very good.
Betty Gill:                           It's an Allegro Open Road, 36 foot and it fits all of our needs.
Greg Gerber:                     How long have you been workamping?
Mike Gill:                            We have been on the road five years now. January of 2015 is when we left and I've been workamping pretty much all that time. We moved on quite a bit.
Greg Gerber:                     Did I understand you spent the summer up in Dollywood?
Mike Gill:                            That's where we started in 2015. We went there on our honeymoon and so we decided what better place to start our workcamping experience, and we have been there ever since. We've worked there in the spring and fall and then we work other places though when we're traveling.
Greg Gerber:                     Okay. So you're a regular there every year. What kinds of things do you do at Dollywood?
Betty Gill:                           Well, I have the pleasure of typically running a cash register. I've also been a hostess and one of the restaurants and work in one of the smaller booths where we actually demoed the food and actually expedited the food. And just meeting people is what we like to do. Whenever we're on our interviews, we tell them don't put us where we can't see people. We love to interact with them when everyone is coming to enjoy the events at Dollywood. That's it.
Mike Gill:                            She runs the cash register and I make the food that she sells. It's fantastic.
Greg Gerber:                     Oh, that's neat. You make a good team. I got to ask, have you met Dolly?
Mike Gill:                            Oh, yes. She interacts with us quite a bit. She comes to our meetings and, and talk to us. Two years ago, when the fire happened, she met with all of us and assured us that we were going to get paid as long as they are closed until they open back up.
Greg Gerber:                     Oh my goodness. I wasn't aware of that. What that tells you, is there's some integrity there.
Betty Gill:                           She, she is the real deal. It's amazing what she has done for her people in Dollywood.
Greg Gerber:                     What attracted you to Workamping in the first place?
Mike Gill:                            Well, my wife retired five years before I did and you know, we she kept wanting me to retire. So 2014, we decided to do it. Friends of ours were full-time RVing. We hadn't seen them in the probably five years. They told us about the Workamper Rendezvous in Heber Springs, Arkansas. Jose said I think y'all would enjoy doing that. So we went to the Rendezvous in October 2014 and the next January we hit the road. We learned a lot about what's out there that we didn't know about.
Greg Gerber:                     At rendezvous?
Betty Gill:                           Right. And they kind of put all the pieces and parts together for us there. We didn't want to sit down. There are 20,000 baby boomers retiring a day, as we understand. We've still got so much to give. At first, we thought all we wanted to do in retirement was to raise chickens and plant a garden. But then we decided that we still have a lot to give. So that's really what turned us in that direction.
Greg Gerber:                     The Workamper Rendezvous is great for that. It turns people who are dreamers into actual RVers and actual Workampers pretty quickly. They give you the entire plan and help you see how it can even be possible, don't they?
Mike Gill:                            We, can't imagine doing what we're doing without attending Rendezvous. I'm not for sure we'd be where we are today.
Greg Gerber:                     At least you wouldn't be there so quickly. And you would make a lot of mistakes along the way.
Mike Gill:                            They do all the homework for you.
Greg Gerber:                     Yeah, absolutely. So what do you like most about the Workamping experience?
Betty Gill:                           Well, there again, I'm just reiterating what I said a little bit ago, which was the interaction of meeting people on the road. It's just amazing all the people we've met. Everyone has a story and we are always there with smiles on our faces and greeting everyone. We just love to do that. We've met people all over the United States, so it shifts to a great networking tool.
Greg Gerber:                     It sure is. And what did you guys do before you retired?
Mike Gill:                            I was in insurance sales and management for 41 years, and my wife was in banking for 40 years.
Greg Gerber:                     Oh, wow. So, you were both professionals and now you're out traveling. You work at Dollywood during the summer and what do you do in the winter?
Mike Gill:                            We don't work in the summer at Dollywood.
Greg Gerber:                     Oh, I'm sorry.
Mike Gill:                            March the 18th is when it opens and we'll work till June 1st and then we'll travel mostly to where our grandchildren are and spend time watching baseball games and the sports that they're involved in. And then we'll head back to Dollywood in fall and we'll work until December one.
Greg Gerber:                     Okay. So basically, Dollywood's the only place you work.
Mike Gill:                            We'll fill in with campgrounds and RV shows, and things like that.
Greg Gerber:                     So, as an opportunity presents itself, you can take advantage of those. Oh, that sounds like an interesting experience. You're basically making Dollywood the base operation for you folks, and then just traveling the country, visiting the grandkids and working where you can. What other kinds of jobs have you held? You said some were in campgrounds?
Mike Gill:                            Well, when we hit the road in January, 2015, I went and took some more RV tech courses to work on my own rig. So, we started out in Destin, Fla., and we met a couple there that was managing a campground in Indiana. So we went up there and went to work for them that year. We had a good experience with the campground there. We do work at the campground in Pigeon Forge, Tenn., while we working at Dollywood doing some work to help them out. And we worked the Hershey RV Show and we worked also the Dallas RV Show.
Greg Gerber:                     So, you get around. That's neat. When you're at Dollywood, what kind of tasks are you generally doing? We had talked about Betty, who works up front running the cash register and the gift shop. Is that pretty much what you do at the other places as well? At the campgrounds are you checking in people, too?
Mike Gill:                            Yes. Especially at the off season at the campground and worked in Indiana. I worked in the office and doing just as you said, working in the little general store and checking people in, taking reservations over the telephone. And Mike did lawn care and maintenance while we were up there.
Greg Gerber:                     Okay. Very good. And then Mike, you landed a job as a cook. How do you go from insurance to cooking?
Mike Gill:                            My wife, she tells everybody I'm the cook in the family. We grill just about everything. And when we got there, they didn't have any openings and attractions is where we wanted to go. But, they said, we can put you in foods. And we told her to just plug us in. So they have different festivals and, every three months, we change our menu. One year, I was a Japanese cook stirring fried rice. One day, I added a little bit of Louisiana spice to it. So people would watch to see if I was cooking that day and they would come back.
Greg Gerber:                     Oh my goodness. That's fun. So it's the variety of things that you can do that really makes Workamping attractive.
Mike Gill:                            Oh, absolutely. We had never heard of succotash until they came to me and they said, you're going to be cooking succotash for this festival. So they gave me the ingredients and a picture they call it plate perfect. They told me to make it look like that picture.
Betty Gill:                           Like that picture. So it's challenging.
Greg Gerber:                     I must admit, I don't know what succotash is. What is it?
Mike Gill:                            Oh my gosh. It's a, it's everything. It's corn, fried okra, grilled chicken, potatoes and it's just, I call it goulash because its got everything. It's amazing. Depending on what part of the country you're in, some of the people farther North want to know why they didn't put Lima beans in it. And sweet potatoes. But that was not on Dolly's menu.
Greg Gerber:                     Have you ever faced any challenges in your travels or in your experiences at all that have made the adventure even more fun when you look back on it?
Betty Gill:                           Well, one thing back at Dollywood, we got a deep respect for the restaurant business and the food preparation. We learned a lot about taking temperatures, the importance of testing, you know, food in to keep everyone safe so that that was an eye opener. I don't know if you'd call it a challenge or not, but very educational thing that we had learned there at Dollywood. When I think of challenge, we were there during a bluegrass festival, which is always a big festival. They broke their record of attendance as we had 32,000 people at the park that would hold 30,000. Try cooking and serving 32,000 people. It, it was a challenge.
Greg Gerber:                     Wow. I agree. I imagine that would keep you hopping from morning to night.
Betty Gill:                           Yeah. The restaurant we're in now, we serve 1,300 people a day.
Greg Gerber:                     That's still very busy.
Mike Gill:                            We liked it. We don't want to sit around. We want to be busy cause time does go pretty fast.
Greg Gerber:                     I like what you said about learning and continuing to learn while even when you're retired because I think that's what keeps life interesting. Would you agree with that?
Betty Gill:                           Oh absolutely. In our previous lives, we were customer service and learned the importance of customer service. And when I'm hosting the line for everyone that's trying to get into our restaurant, which is one of the most popular ones there, it's tough. But it's important to me to make sure that everyone that comes has a good experience just as it was when I was a banker. They could bank anywhere, but I wanted to give them that extra customer service so they would continue to keep coming back to my bank.
Greg Gerber:                     That's very good advice. So what are some of the perks that you get to enjoy as a Workamper? You get free camping. That type of thing?
Mike Gill:                            The perks is that when you work at Dollywood, most all the entertainment in Pigeon Forge and Gatlinburg is free because you work at Dollywood. That's some of the things that Dolly has done because other people are willing to swap out with her. Of course, she reciprocates with tickets to Dollywood for all these companies that that are located there. But we can take our guests to enjoy most any show. We can go zip line and we can go whitewater rafting, and it doesn't cost us anything. So our retirement and entertainment is very inexpensive in that area because we work at Dollywood. We don't spend a lot for our family to eat and pay our rent. We don't spend over $800 a month. And we can live in Pigeon Forge and work at Dollywood,
Greg Gerber:                     $800 a month. That's incredible.
Betty Gill:                           Yes. We are living on 20% of what we made in the corporate world and we have not gone hungry yet. One thing Steve Anderson said repeatedly at the Rendezvous that we attended, was that no matter what your position you're going into, do not go in with any preconceived expectations.  As ex-managers in the corporate world for 40 years, yes, there were things that we could go in and change, but we're not there to do that. We're there strictly as Workampers to assist them with their daily tasks. And so at night, when we get through and I have balanced my register and we leave, we don't have to worry about the scheduling, the supplies, staffing or anything else that is involved in management there. So that's a really big perk for us.
Greg Gerber:                     So, when you're just working, you're doing your job to the best of your ability and you don't have to worry about anything else. If somebody doesn't show up, it's not your fault. It's not your responsibility. You just do your job as best you can.
Betty Gill:                           We tell everyone we worked for 40 years, but we're playing now.
Betty Gill:                           We work two or three days a week on their busiest schedule. If we wanted to work 40 hours, we would have stayed in the businesses we were in before, which we loved. And so we give 10 to 12 hours for two or three days a week. Another perk is that we do hiking, biking and sightseeing in the area and at the national park.
Greg Gerber:                     So you're only working 10 to 12 hours a week, is that what you said?
Mike Gill:                            No, a day. That's a long day. But we tell them we'd rather go ahead and give them the full day two and three days a week rather than working part-time four days or five days and not have time to do what we want to do.
Greg Gerber:                     That's a great point. And so with the flexibility that the position Dollywood gives you means you can work fulltime all day, every day; or not every day, but full time, pretty much for three days. And then take the rest of the week off and tour of the area.
Mike Gill:                            They pretty much will let you work as many hours as you want to. They were shorthanded in one week, so we worked 77 hours just to help them out. But, we told them that we didn't want to do that forever.
Greg Gerber:                     Yeah, no kidding. Right. Seventy-seven hours is a lot for a week. But, if somebody else wanted to go to work as a Workamper at Dollywood, they would have that kind of flexibility as well. If they wanted part time, they'd have part-time hours. But if they really wanted to work full time, they probably could do that. Right?
Mike Gill:                            Absolutely. Renae Grover is the is the Workamper coordinator, the person in HR that's responsible for Workampers and we, we've pretty much talked to her once a day. And they love Workampers! They are trying to figure out how they could get 200 Workampers to fill in the slots that they don't have.
Greg Gerber:                     Oh really? So there's plenty of demand there. Hear that everybody? If you're looking for a Workamping position where you've got some tremendous perks and a lot of flexibility with company with integrity, Dollywood is something you should check out.
Betty Gill:                           Absolutely. That's why we are going on our fifth year there. As Mike said, we had tried, attempted to break away and were asked to come back. We're Christians and it's a just a blessing to be able to work with a company where we can say "Merry Christmas" and "God bless you." That means a lot to us whenever we are looking for Workamping opportunities.
Greg Gerber:                     Is Dollywood is open year round? It must be.
Mike Gill:                            No, it co it closes January 1 or January 2, and that's when they do all their painting and maintenance before opening back up March 18th.
Greg Gerber:                     So people can show up from and work from March until June if they want to, or from June until September. Or they can work from March until November, whatever they want to do. That's good. I think I think people should check that out.
Mike Gill:                            Yeah, the second year we were there, we stayed for the summer and worked. They have so many students that work during the summer. We told them, we don't believe y'all need us in the summertime. Y'all need us in the spring and fall when all the kids are going back to school. And they agreed. So that's the reason we take summers off to be with our grandchildren and do some other work, camping and things like that
Greg Gerber:                     Oh, that's great. So this position, one of the questions I typically ask is where are you going after this position ends? But it doesn't sound like this position is going to end for you. You're happy there and you'll be doing this for quite a while yet.
Mike Gill:                            It looks like we will. And we plugged into a church up there when we're here. We miss our church at home when we're here. And when we're there, we miss our church here. So it's a pretty good partnership.
Greg Gerber:                     Very good. I understand you're putting your home up for sale. Is that right? In Louisiana?
Mike Gill:                            Sure. That's correct. We're downsizing and we will always have the home base. When the home sells, we'll be building an RV apartment. We call it a "barndominium" where you drive your motor home in and you'll have an attached a one bedroom, one bath apartment, if you have guests.
Greg Gerber:                     A "barndominium." I've never heard of that before, and I've been in the industry for 20 years. That's, that's pretty cool.
Mike Gill:                            So I guess that's the name we gave it. It looks like a red barn, but it has a motor home and an apartment inside.
Greg Gerber:                     Is there any advice you would give to people who are considering becoming a Workamper?
Mike Gill:                            We don't know if we would be doing what we're doing without Rendezvous. Betty and I have been in the corporate world and we've been to seminars all our lives, and attending Zig Ziglar's conferences. And Rendezvous was the most fun, happy joyous event with over 300 RVers. But what Steve Anderson and his crew have a CPA and an attorney there to teach you how to set up a business. And that's what we do. I'm also an RV inspector. I'm an author of a book. I'm working on my RV tech skills, and my wife sells essential oils. So , we're self-employed as we travel and we tax deduct everything we do. So we are probably paying about a third in taxes that we were paying.
Greg Gerber:                     Very good. Do you have any advice for our prospective Workampers?
Betty Gill:                           The one thing about Workamper News and being affiliated with them — we are a platinum member and that costs $67 a year — and they have our resume on file so we get offers from all over the United States. Once we do, Mike always gets back in touch with them to, first of all to tell them thank you and to keep us on their list. But right now, at this time, you know that we are all obligated or are taking our own Workamping position there at Dollywood. So just keep in mind that there is so much to do all over the United States. The diversity of the job availability is just amazing. We have one friend that is a tour guide. He goes from Florida to Washington.
Betty Gill:                           We have friends who are on the Oregon coast that are working at a campground. We have friends up in Altoona, Iowa, that are working at Adventureland. We have friends who are gospel singers that are Workampers and they travel from event to event. So the diversity out there is amazing. When we were working the Dallas RV Show last week, the stigma is that Workampers clean bathrooms and that is all. If that's something that you want to do, you can. But there is availability and the diversity of all the jobs that are available all over the United States. They wanted him to come and manage a ranch. There are Cowboys out there that actually work reenactments in some cities. So, don't be thinking the stigma is you got to clean bathrooms. So the world is open out there for RVers.
Mike Gill:                            I tell everyone that you've got to like the person that you're with and you've got to like small spaces.
Greg Gerber:                     That's right. Yeah, but it's better to be in an RV than it would be in a yacht, I would think. At least you could take a walk or something like that when you needed a break,
Mike Gill:                            You know? It's amazing you said that. We have met so many people. One couple went and sailed up the islands and when they got through sailing the islands, they bought an RV and now they're there on the road in America.
Greg Gerber:                     That's neat. Now I understand you will be at Workamper Rendezvous again this year. So if anybody is interested in the Workamping lifestyle and getting started the right way quickly – and probably faster than you can even imagine — we'd encourage you to go to the Workamper rendezvous and talked to Mike and Betty to get some real practical advice on how to do this right.
Mike Gill:                            We would love to talk to them.
Betty Gill:                           One other thing that was kind of an eye opener for us was who attended Rendezvous. It's not just retirees that are out there now. People are Workamping in the younger generations because they can work from their own computers, wherever they are. They homeschool their children. When the children are studying Gettysburg, they want to be in Gettysburg. If they're studying the about Yellowstone, they travel to Yellowstone. There is a lot of diversity out there with the younger generations. Workamping will work for then, too. We're seeing Workamping become popular in that age group.
Greg Gerber:                     Very good. Well, thank you so much guys. I really appreciate the time. You've provided a wealth of information and a lot of enthusiasm for this lifestyle and I really wish you the best of luck going forward.
Betty Gill:                           Thank you very much.