Podcast Episodes
Linda Durst describes Workamping in Yellowstone National Park in Episode 202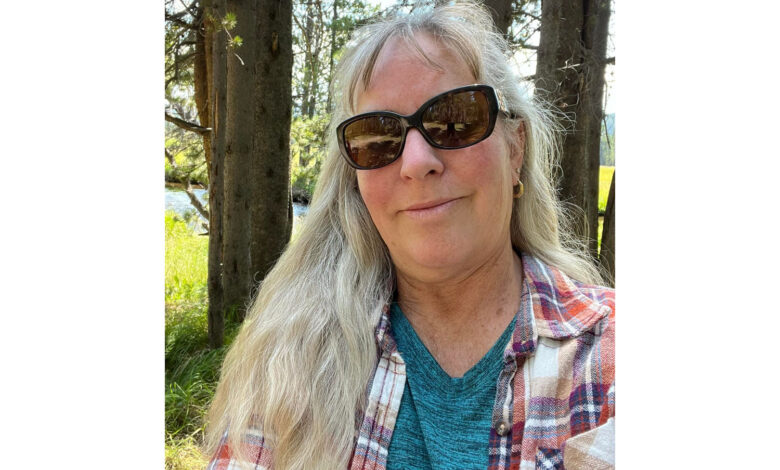 Podcast: Play in new window | Download
Subscribe: Google Podcasts | Spotify | Stitcher | TuneIn | RSS
Thank you, Steve. Today I am interviewing a woman from Virginia who has been RVing with her husband since 2011, and she's going to talk about her most recent experience Workamping in Yellowstone National Park.
Linda Durst is a retired registered nurse who served in the U.S. Air Force. By the time she and her husband, Tom, both retired from the military, they had already done a lot of traveling nationally and abroad. But, they really wanted to slow down and learn more about the people and cultures in America.
So they bought a 34-foot Class A motorhome and hit the road. They've put 67,000 miles on their RV in the 11 years they've been traveling extensively around the country. However, there are three states they've yet to visit with their RV: Alaska, North Dakota and Wisconsin.
Although Tom has officially retired from Workamping, Linda still loves the experience. That's especially true of her most recent adventure, which involved working for Delaware North at the general store in Grant Village, a few blocks from Yellowstone Lake.
She describes some of the tasks she had to perform as well as one of the big perks of living in Yellowstone, having elk grazing at her campsite. She also described the harrowing summer of 2022 when major flooding caused havoc throughout the park and left the couple isolated with other Workampers at Grant Village when rangers closed Yellowstone.
Despite the rather wet start to her Yellowstone experience, it remains her all-time favorite RVing adventure. Linda enjoyed it so much that she will be returning to the national park in 2023, this time to work at the Fishing Bridge Store on the north end of Yellowstone Lake.
Linda has had several Workamping jobs in the 11 years she and her husband have been RVing, but her favorite remains working in retail stores, especially near national parks. She just loves working with people, and stocking shelves gives her the opportunity to serve a lot of people by helping them find whatever they're looking for, whether it is souvenirs or supplies.
Last summer was the first time Linda worked in food service as a fountain lead at a snack bar where she ensured that guests were promptly served the food and treats they ordered. She explained she scooped a lot of ice cream that summer.
Linda and her husband, Tom, have slowed down a bit now that she's of official retirement age. She only Workamps during the summer months, then they head down to the Rio Grande Valley of Texas to relax and recover every winter.
Their experience hasn't always been rainbows and unicorns. For example, their plans were sidetracked for four months a few years ago after their motorhome was sideswiped by an out-of-control truck going the wrong way on an interstate highway. That experience created what Linda called an opportunity to excel and make the best of a bad situation.
Even last summer's flooding experience was a good example of why Linda said Workampers need to be flexible. She also encouraged them to step out of their comfort zones to embrace new experiences, like she did by working as a fountain lead in Yellowstone. She promised there are good things outside of your comfort zone and being open to new things often opens the door to opportunities that will prove to be fun and memorable.
I wish Linda and her husband the best of luck as they recover in Texas this winter and prepare for a four-season experience in Yellowstone starting in May.
Today's episode is sponsored by Workamper News. With its Diamond and Platinum membership tools, Workamper News is much more than just a job-listing website. When you put the tools of this professional service into action, you'll find out just how easy it can be to turn your Workamping dreams into reality.
The one-year memberships open the door to a one-stop shop for all things Workamping. Being the original resource for Workamping, you'll find the largest number of job listings, be able to connect with a community of Workampers, and view resources compiled by experts who have been enjoying the RV lifestyle for many years.
If you're serious about leading a successful and enjoyable Workamping lifestyle, then a Diamond or Platinum membership is for you.  You can even get started with a free 30-day trial by visiting www.workamper.com/trial. Embark on new adventures today with the support of Workamper News behind you!
That's all I have for this week's show. If you'd like to tell us about your Workamping experiences, I'd welcome the opportunity to interview you for a future episode. I'd need about 30 minutes of your time when it's convenient for you. Just drop me an email at [email protected] and we'll get the ball rolling. Thank you for listening to today's episode of the Workamper Show.