Podcast Episodes
Briter Products CEO Avanti Lalwani talks about solar panels and lithium batteries in Episode 225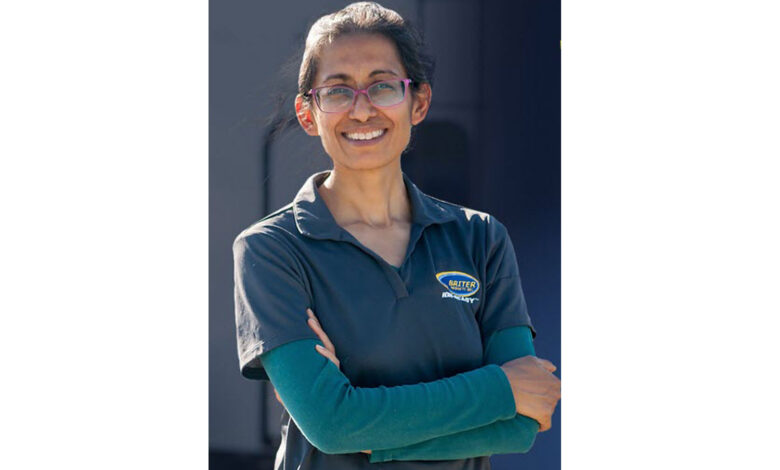 Podcast: Play in new window | Download
Subscribe: Google Podcasts | Spotify | Stitcher | TuneIn | RSS
The ability to camp anywhere without being tied to shore power, or "boondocking" as it is commonly referred, is becoming increasingly popular among RVers. Today I will be interviewing a woman whose company is being recognized for its cutting-edge solar products and lithium-ion batteries.
Today's episode is sponsored by Workamper News. If you have more questions than answers when it comes to the Workamping and RVing lifestyle, then don't worry, Workamper News has your back!
Attend their free, monthly Workamping Q&A webinar to get your questions answered.  Each month, the knowledgeable team behind Workamper.com hosts a free, live webinar where they answer questions submitted by folks, just like you, who are learning about the lifestyle, just getting started, or have been Workamping for a while.
They cover topics like, what kind of Workamping jobs are out there, what do these jobs pay, tips for writing your Workamper resume, questions to ask an employer, what type of RV is best, how to get your mail as an RVer, and much more.
Register for the next live webinar at workamper.com/answers.  Or listen to detailed answers now by watching the recordings of past Q&A webinars on the Workamper News YouTube Channel. Visit youtube.com/workamper and click on the "Q&A on Workamping" playlist for more than 15 different videos.
In the description of each video, you'll find the list of questions that were answered so you can quickly jump to the answers you want to hear. Success comes when opportunity meets preparation. Workamper News is here to help you achieve that success.
Avanti Lalwani is the CEO of Briter Products. The company is located in South Bend, Ind., right in the heart of the RV manufacturing community. The firm works with RV manufacturers and individual RV owners to create and fabricate power solutions unique to the needs of RVers.
The company has been in business since 1947, but was an early adopter to solar energy when it arrived to the RV industry more than 20 years ago.
While home solar systems are created to be as thin as possible, solar panels designed for RV use need to be a bit thicker and more robust. Not only do RVs rumble down the road, they are subject to changing environments and different levels of humidity. So Briter Products solar panels have thicker photovoltaic glass to better withstand vigorous use.
The company also developed a lithium-ion battery ideally suited for capturing solar power. It is constructed with a non-conductive steel housing, not plastic, that won't even soften until temperatures reach 1,600 degrees. That's important to note for fire safety.
If there is ever a problem with the battery, individual parts can be swapped out and connections tightened to get in back into working order. That greatly extends battery life far longer than traditional lead-acid RV batteries.  With proper care, Briter Products' lithium batteries can last up to 15 years.
Depending upon the amount of space available in a storage compartment and how much the RVers want to live off-grid, anywhere from two to 16 batteries can be connected to retain solar power. With a 60-amp lithium charger, Avanti said a battery can go from zero to fully charged in 90 minutes.
What I found really interesting was how rapidly-improving solar panels can capture more sunlight even in cloudy and snowy conditions. That's because sunlight is bouncing back and forth off the clouds. In fact, panels capture so much energy today lithium batteries had to improve as well to store the solar power. That allows RVers to enjoy significantly more power within the same footprint as traditional lead acid batteries – with half the weight.
The number of solar panels determines the speed at which lithium batteries can be recharged, Avanti explained. If an RV has a 1,200-watt battery, it would take a single 100-watt solar panel nearly 12 hours in optimal sun to recharge the battery. Yet, with a 400-watt solar array, it would take just three hours. That also means a larger array of solar panels could recharge more batteries to give RVers extra power at night.
With tax incentives being offered by the federal and some state governments, this might be an ideal time for RVers to consider adding or upgrading a solar system on their rigs. Briter Products can install solar systems at their plant in South Bend. Plus, the company has trained technicians at RV dealerships around the country who can complete an install, too.
The television show World's Greatest recently interviewed Avanti after it bestowed the title of World's Greatest Battery on Briter Products' lithium-ion battery design. That segment can be viewed on YouTube along with several other videos about the company's batteries and solar equipment at www.youtube.com/@briterproducts.
For more information about the company and its products, or to schedule an install, visit www.briterproducts.com.
That's all I have for today's show. Next week I will be speaking with a solo Workamper who is still going strong at 78 years old. I'll have that interview on the next episode of The Workamper Show. Thanks for listening!